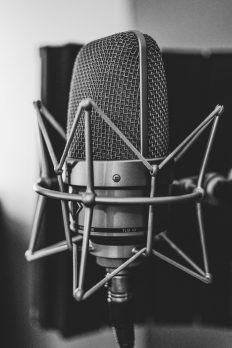 Our Vision
Voice Crafters was founded in 2008 with the goal of becoming a global provider of multilingual voice overs and pro audio services.
Our Goals:
Become a global provider of high quality voice over services in a wide range of languages.
Provide our clients with an excellent, highly responsive customer experience.
Constantly improve our service, and add relevant products and services to supplement our client needs.
Focus on long-term customer relationships.
Armed with extensive experience in all aspects of audio production and post-production, we're ready to take on any project!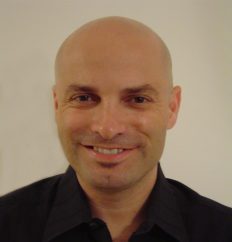 Mony Raanan - Founder & CEO
My background is in music. I spent close to 12 years in Los Angeles, released an album, toured with my band eye twenty and ultimately got into studio recording.
At a random party in LA I crossed paths with the DJ, Elad Ofer (whom I actually knew years ago from serving the army together…Small world, huh ?) He ran a post-production house and offered my partner and I to move our studio to his offices.
This is where we gained a lot of experience in post-production audio work. We did a lot of work for MTV, VH1, and BET. I also wrote music for several commercials and recorded voice-overs of some well-known artists.
Fast-forward 5 years later, I began working for an e-learning company as a learning module developer. I had noticed that many of the tutorials we were developing had voice overs incorporated into them.
It was at that point I decided that this is the niche I want to get into and so I ventured into locating the best talent I could find to join Voice Crafters and things just spiraled from there.
My work is incredibly diverse in the type of projects we handle on a daily basis.
I feel very fortunate to have met (personally and virtually) an amazing community of voice over professionals, agents and studio managers from all around the world, with whom I work and collaborate each day.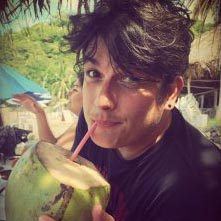 Humberto Mendivil - Composer & Sound Editor
Born and raised in Guadalajara México.
Humberto not only earned a communications and media degree, but also graduated from "INBA" National institute of fine arts in México majoring in Music.
Humberto is an expert audio editor and has over 15 years of industry experience.
He has worked as a radio producer, music composer and voice over talent in several campaigns for worldwide clients, and he now lives in Barcelona, Spain.
Very passionate about music and technology. Great instant soup maker!