Refine Search
Gender
Age
Category
Got Music?
Looking for fresh production music to go with your voice over?
Success Stories
Anat Kutner, Sunday Sky
Sunday Sky have been working with Voice Crafters since 2010. During all these years we have been getting the best service you can expect from a vendor. Our voice over requirements are more challenging than the average client, and voice crafters always rises to the occasion, in a professional, pleasant, organized manner. And you get all of this for a very fair price!
Step 1
Invite to Project
Listen to samples and invite voice actors to audition and quote for your project.
Step 2
Hire Talent
Hire your selected talent, fund project and communicate via our message board.
Step 3
Release Funds
Approve the recording and release funds for the talent when happy.
Our Venezuelan Voice Actors
Voice Crafters represent some of the best Venezuelan Spanish voice actors you'll find online.

Each narrator has invested years in honing their craft to perfection. All voice artists are versatile and have experience recording for any type of project, so whether you're working on:

Or any other project in need of that perfect Venezuelan dialect, rest assured you'll receive audio in broadcast-quality.
Work directly with your favorite voice talent on our platform and use our message board to chat and exchange files.
Alternatively, for larger projects involving localization and post-production work, simply ask us to manage everything for you from start to finish.
Need to sync the audio to video? add sound effects? Mix the voice recording with a soundtrack? Do some video editing and After-Effects? Let our pros take care of the heavy lifting for you!
We are experts at localizing media and translating videos to Spanish. So, if you need services like video translation and subtitling, just let us know.
And there more…!
If you are need original production music for your video or presentation, check out our royalty-free music site – Audio Buzz for original, hand-picked music at a great price!
Have any questions about voice over rates or need to consult about your project? Just let us know how we can help make your project a success!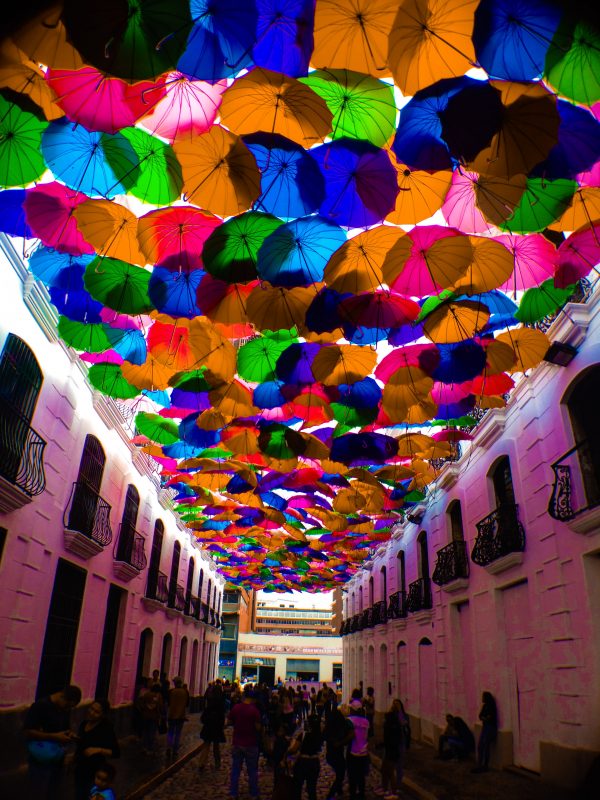 Venezuelan Spanish voice overs: what you need to know
Venezuelan Spanish is a group of Spanish dialects spoken in Venezuela. Venezuelan Spanish, just like Spanish that's spoken in Europe, belongs to the Western Romance language group.
Almost 30 million people are native speakers of this Spanish variety. Additionally, around 700,000 people speak Venezuelan Spanish as a second language. Venezuelan Spanish is the only official language in Venezuela where it's almost universally spoken by all inhabitants.
This Spanish dialect isn't widespread outside of Venezuela. Other Spanish-speaking Latin American countries have their own local Spanish varieties.

Did you know:
Venezuelan Spanish belongs to the Caribbean Spanish dialect group. Caribbean Spanish refers to all Spanish varieties spoken in Cuba, Dominican Republic, Panama, part of Colombia, and Venezuela.
Language History
The Spanish language was brought to Venezuela by the Spanish colonialists in the 16th century. Up until the Spanish conquest, various indigenous were prevalent in Venezuela. During the Spanish rule that spanned over four centuries, Spanish became the most widespread language in the territory.
However, the Venezuelan variety of Spanish was, and still is, quite different from the language spoken in Europe. Over the centuries, it mixed with local languages as well as African languages that were used in the Spanish colony by slaves.
Once Venezuela declared its independence in 1811, the language that Spanish colonialists brought became the official language of a newborn country.
Close Relations
Venezuelan Spanish is similar to other Western Romance languages. It shares some common grammar rules and vocabulary with Italian, Romanian, and French.
However, the closest Venezuelan Spanish relative is Portuguese. The two languages are not fully mutually intelligible, but they do share an impressive number of the same words and similarities in grammar.
Since Venezuelan Spanish is a Spanish dialect, it is mutually intelligible with Spanish varieties spoken in Europe.
The core of Venezuelan Spanish vocabulary is inherited from Latin. However, through the centuries, Spanish obtained many foreign words. The most common loanwords in Venezuelan Spanish come from Arabic, German, and Italian.
In contrast to European Spanish, Venezuelan Spanish vocabulary has been influenced by local languages as well as African languages. Therefore, this Spanish variety has rather unique lexis.

Did you know:
Venezuelan Spanish is almost the same as Spanish spoken in Canary Islands, Spain. Canarian and Venezuelan varieties sound almost identical to other Spanish speakers. This similarity roots back to colonial times — the majority of Spanish colonialists came from the Canary Islands.
Accents and Voice Over Tips
While Venezuelan Spanish is a dialect itself, it still has regional varieties. Venezuelan Spanish is divided into five regional dialects: Andean, Central, Guaro (or Larense), Llanero,  and Margaritan.
When recording a voice over in Venezuelan Spanish, it's important to know its unique qualities and how it differs from other Spanish varieties.
The most noticeable feature of Venezuelan Spanish is the shortening of words. Venezuelans tend to drop the word endings, for example, para to pa ("for"). Additionally, Venezuelan Spanish speakers usually don't pronounce the 's' at the end of words.
So when you're working on a Venezuelan Spanish recording, make sure you implement these regional features. After all, these small pronunciation differences are what makes Spanish varieties so individual.
Spanish (Venezuelan) Voice Over Projects