Afrikaans Voice Over Artists
Looking for great talent in Afrikaans? Don't go anywhere. We've got great voice talents at prices you can afford!
From straight up narrative voice to voice acting – we have the talent to match your vision. For your next promo video, TV commercial, IVR or any other application – working with us ensures you get the best results.
Want to know the best part…?
Sure, We will edit and sweeten your voice over at no cost. But we also provide additional services like sync to picture, subtitling, mixing the VO with a soundtrack.
We can even do some video editing so you don't need to run through hoops to get the complete product.
Please have a listen to our Afrikaans voice over pros below and contact us today if you need any help or consultation. We're here to help your production reach its full potential!
Gender
Age
Category
Got Music?
Looking for fresh production music to go with your voice over?
Afrikaans

South Africa
I am a bilingual native speaker of Afrikaans and have a very neutral English accent. I am also exper...
Marinda B.

Afrikaans

South Africa

I am a bilingual native speaker of Afrikaans and have a very neutral English accent. I am also exper...

Get my quote now!

Remove from Quote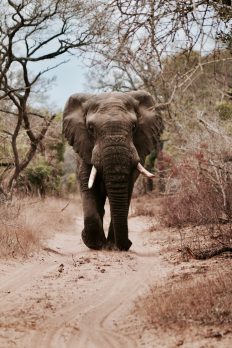 A Brief Background of the Afrikaans Language
As one of the official languages of South Africa, Afrikaans is spoken throughout this country, as well as in Zimbabwe and Botswana.
The Afrikaans language has Dutch roots, and is therefore considered a daughter of the Dutch vernacular.
Through colonization, the Dutch had such an impact on the native people of South Africa, that nearly 95% of the Afrikaans language can be traced back to Dutch origin.
Other languages that have influenced Afrikaans to a lesser extent are German, Bantu, and Portuguese.
In South Africa, Afrikaans is the third most popular language, spoken by roughly 14% of the population.
For the other residents of the country, Afrikaans is widely spoken as a second or third language. It is because of this, that a professional  narrator who speaks Afrikaans would be a wise choice for a target audience in South Africa.
In neighboring countries, such as Namibia, Afrikaans is spoken as an alternative language as well. A voice over project that is geared toward the Southern region of Africa would do well in Afrikaans, as more than 20 million people on the continent understand or speak the language.
The African continent is not the sole geographical location where the Afrikaans language is found.
After the years of settlement and colonization, many people from around Europe returned to their native countries with the ability to speak the language.
A professional  narrator from Voice Crafters will offer a well spoken translation of the Afrikaans language, and allow your voice over project to meet your goals.
Drop us a line today!