Refine Search
Gender
Age
Category
Got Music?
Looking for fresh production music to go with your voice over?
Success Stories
Andreas Seidler, MT.Recordings
We've been working with Voice Crafters since 2012 on various IVR, commercial and corporate projects. They have a huge database with excellent voice artists, are very professional and at fair rates. We are happy to know them and look forward to the next 5 years!
Step 1
Invite to Project
Listen to samples and invite voice actors to audition and quote for your project.
Step 2
Hire Talent
Hire your selected talent, fund project and communicate via our message board.
Step 3
Release Funds
Approve the recording and release funds for the talent when happy.
Our Belarusian Voice Actors
All our Belarusian voice actors are trained professionals with years of experience in all types of projects. If you are working on:
or anything else, Voice Crafters has the right narrator for the job!
You can work with the voice actor you select directly through our platform, or have us to take care of your project from start to finish.
We have a ton of experience in audio post-production work like sync, sound effect placement, mixing, mastering and more!
And that's not all…
If you need royalty-free music, just check out our audio production website,  where you'll find hand-picked, affordable music tracks for your creative project!
Just drop us a line  with any questions you may have. We're happy to help!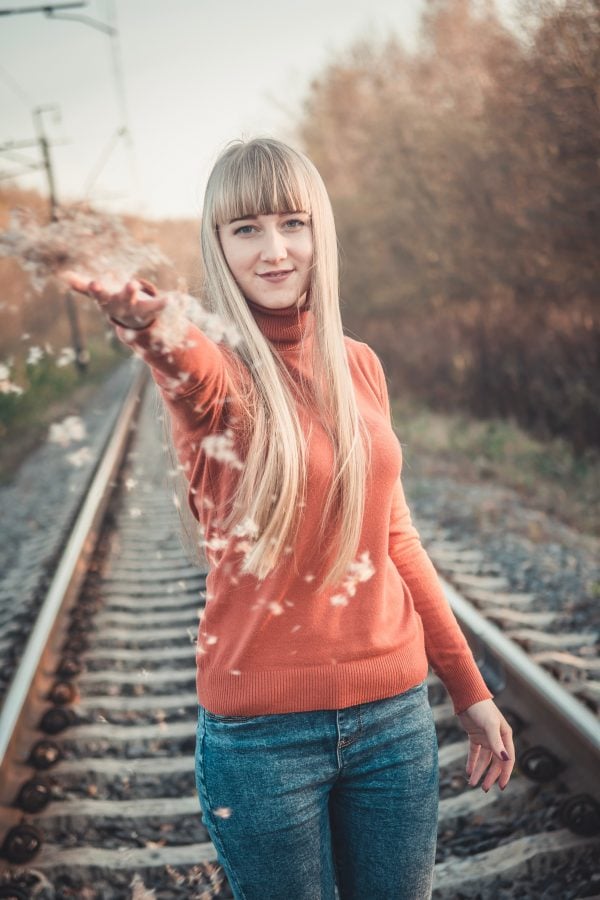 Belarusian voice overs: what you need to know
Belarusian is an East Slavic language, native to Belarus – an Eastern European country. 5.1 million people are native Belarusian speakers. In addition, about 6.3 million people speak it as a second language in Poland, Lithuania, Ukraine, and Russia.
It's an official language of Belarus. Surprisingly, only 29% of the country's residents use Belarusian for communicating! The majority of them use Russian – another official language of Belarus.

Did you know:
Did you know? Because of the popularity of Russian in Belarusian households and schools, Belarusian is considered an endangered language.
Language History
Belarusian developed from the now extinct Ruthenian language. Over time, various Ruthenian dialects transformed into three languages that are spoken to this day: Belarusian, Ukrainian, and Rusyn.
Linguists agree that modern Belarusian as we know it today was born around the end of the 18th century. However, Old Belarusian was one of the languages of Grand Duchy of Lithuania (once the biggest state in Europe) from the 13th to 18th centuries.
Close Relations
Belarusian is very closely related to Ukrainian because of the same Ruthenian roots. It's estimated that both Ukrainian and Belarusian share about 84% of the vocabulary. Additionally, research shows that 80% of written Belarusian is identical to Russian.
Generally, Belarusians, Ukrainians, and Russians are able to understand one another, making the three languages mutually intelligible.
Belarusian vocabulary has quite a few loanwords from Polish as well. Words for everyday objects, military ranks, or political speech entered the language from the Polish language.

Did you know:
Trasianka is a mixed form of speech of both Belarusian and Russian. Trasianka is a popular vernacular in informal situations and many Belarusians speak it well.
Accents and Voice Over Tips
When it comes to dialects, Standard Belarusian is the official variation of the language that's used in sciences, media, and education. Besides the standard form, Belarusian has two main dialects: North-Eastern and South-Eastern. There's also a third, so-called, transitional dialect between the two: Middle Belarusian.
When recording Belarusian voice-overs, remember that it's an East Slavic language. East Slavic languages (Russian, Belarusian, Ukrainian) have a fairly distinct tone and syllable stress.
One of the main features of spoken Belarusian is vowel reduction in unstressed syllables. This gives the language that natural-sounding flow.
Speaking of the language flow, it's important to note that choosing a suitable accent when recording a Belarusian voice-over is important. Usually, Standard Belarusian will fit most projects, but regional accents might come in useful when recording a very specific voice over.
Words per minute
In general, East Slavic Languages are considered medium-paced languages. Neither Belarusian, Russian, or Ukrainian appear in the fastest-spoken language lists.
Naturally, just like with all languages, the spoken tempo of Belarusian depends on the context and the speaker. Always be aware of the target audience and choose the appropriate speed of speech. After all, the main goal is to convey the information in an easily understandable way.
Belarusian Voice Over Projects