Refine Search
Gender
Age
Category
Got Music?
Looking for fresh production music to go with your voice over?
Success Stories
Audelia Boker, NICE
My team works with Voice Crafters on an on-going basis and it's always a no-brainer experience! Professional. Fast. Flexible. Creative. Customer Centric. Good Value for money. What more can one ask for?!
Bulgarian

Bulgaria
Professional voice talent and voice over producer with more than 15 year experience in vast areas.
Krasimir D.

Bulgarian

Bulgaria

Professional voice talent and voice over producer with more than 15 year experie...

Get a quote now

Invited
Step 1
Invite to Project
Listen to samples and invite voice actors to audition and quote for your project.
Step 2
Hire Talent
Hire your selected talent, fund project and communicate via our message board.
Step 3
Release Funds
Approve the recording and release funds for the talent when happy.
Our Bulgarian Voice Actors
Here at Voice Crafters we have hand-picked, vetted, native voice actors!
Our narrators have the versatility and voice acting ability to work on any project – whether it's a:
or any other job, we've got the perfect voice for it!
Simply hire the talent of your choice and work with them through our platform, or for larger projects requiring hands-on management, just let us take care of it.
We are very experienced in all things audio production and post-production and can take on any task, whether you need to sync the audio to your visuals, add sound effects, subtitles…just let us know what you need.
But that's not all…
If you need fresh, hand-picked production music for your creative, check out our royalty-free music website!
Have a listen to the talents on this page and if you need any help, please don't hesitate to contact us today!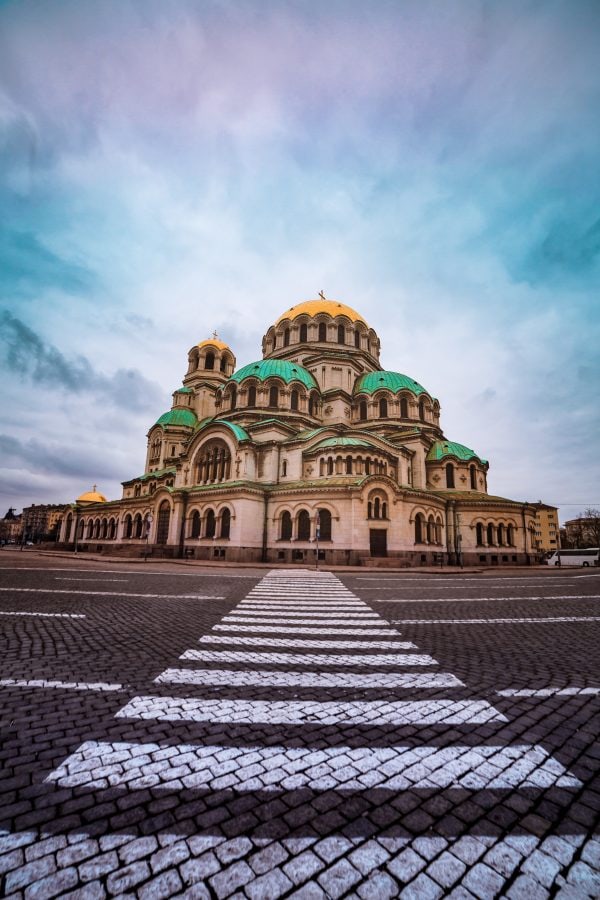 Bulgarian voice overs: what you need to know
Bulgarian is a member of the South Slavic language family with an estimated 9 million native speakers, mainly in Bulgaria. It is the official language of the Republic of Bulgaria.
However, Bulgarian is also spoken in other Southeast European territories. It's a minority language in several countries, including Hungary, Moldova, Chech Republic, and Ukraine.

Did you know:
Because of the Bulgarian language, the European Union now has three official alphabets. Bulgarian uses Cyrillic script – it was added to the official alphabets, alongside Latin and Greek.
Language History
Bulgarian roots could be traced back to the 9th century. The language development started when Proto-Bulgarian tribes settled in the Balkan peninsula. Because of its long history, its history is classified into three periods: Old Bulgarian, Middle Bulgarian, and Modern Bulgarian.
Linguists agree that the Bulgarian as it's spoken today appeared only around the 19th century – when it went through the standardization and grammar changes.
Close Relations
Bulgarian is very closely related to Macedonian. Some linguists even argue that Macedonian is a Bulgarian dialect. However, both of the languages have official and independent statuses. Because of the same Slavic roots, Bulgarian is also similar to modern Slovenian, Ukrainian, and Russian.

Did you know:
Bulgarian was the first Slavic language that appeared in written form. Texts originating from the 10th century prove that Bulgarian had a written system back then.
Bulgarian and Macedonian are mutually intelligible. The speakers of both languages can understand each other well, especially written language.
Bulgarian vocabulary has borrowed many words from various languages. In fact, 25% of the whole Bulgarian lexis is made up of loanwords from other languages!
Borrowings from Russian and French origin are especially prominent. However, there are also words of English, Turkish, Greek, and Arabic origin.
Accents and Voice Over Tips
Bulgarian is one of the most dialectically segmented Slavic languages. The different varieties are classified into 2 main categories: Eastern Bulgarian Dialects and Western Bulgarian Dialects. In total, there are around 50 different Bulgarian varieties!
Considering there are only 9 million native speakers, the number of different dialects is truly impressive. However, standard Bulgarian is spoken today by most speakers. Dialects are more prominent in rural areas.
Bulgarian pronunciation and tone are similar to those of other Slavic languages. When recording a Bulgarian voice over, pay extra attention to how the consonants are pronounced. Bulgarian has both "soft" and "hard" consonants and this distinction could alter the meaning of words.
Additionally, Bulgarian doesn't have a strict word order. Native speakers usually mix up the word order in a sentence as it doesn't change its meaning.
Words per minute
The tempo of spoken Bulgarian greatly depends on the purpose and context. Recording a voice over for a short commercial? Speed it up. Working on an academic presentation? You might want to slow down a bit. Like always, make sure you know who your target audience is.
Bulgarian Voice Over Projects