Refine Search
Gender
Age
Category
Got Music?
Looking for fresh production music to go with your voice over?
Success Stories
Anat Kutner, Sunday Sky
Sunday Sky have been working with Voice Crafters since 2010. During all these years we have been getting the best service you can expect from a vendor. Our voice over requirements are more challenging than the average client, and voice crafters always rises to the occasion, in a professional, pleasant, organized manner. And you get all of this for a very fair price!
Step 1
Invite to Project
Listen to samples and invite voice actors to audition and quote for your project.
Step 2
Hire Talent
Hire your selected talent, fund project and communicate via our message board.
Step 3
Release Funds
Approve the recording and release funds for the talent when happy.
Our Croatian Voice Actors
Our vetted, professional Croatian narrators are experienced and versatile – ready to provide you with broadcast-ready voice recordings for:
and anything else you might throw at us!
Simply work with your chosen voice actor through our platform and receive your voice recording quickly. For larger projects involving more post-production work, call on us to complete the entire process for you!
We have your back for any of the these services:
Professional translation to and  from Croatian
Croatian subtitles
Audio sync to picture
Sound effects and Foley
Mixing and mastering
Professional video editing and After-Effects
There more….!
If you need original music for your video or presentation, we have our very own royalty-free music catalog that you can check out. You'll find a huge selection of amazing tracks to choose from at super-affordable prices.
And of course, you can always contact us for more help and recommendations!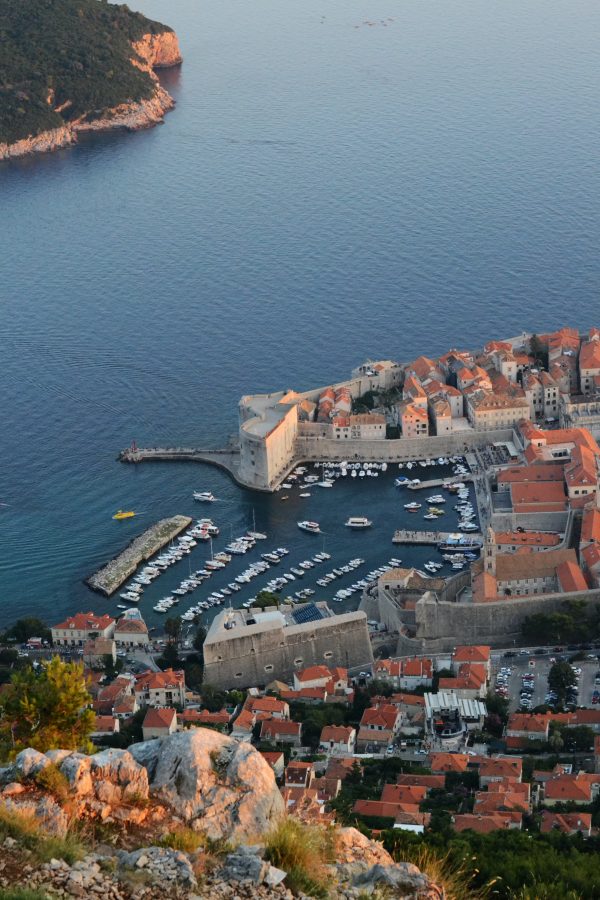 Croatian voice overs: what you need to know
Croatian is a South Slavic language, with around 5.6 million native speakers. Croatian is an official language in Croatia as well as one of the official languages of Bosnia and Herzegovina and Serbia.
Croatian is also spoken in surrounding Southeast European countries – Montenegro, Chech Republic, and Slovakia.

Did you know:
While technically Croatian is a variety of Serbo-Croatian language, it is internationally accepted as an independent language.
Language History
Like all four Serbo-Croatian languages, Croatian roots reach an ancient language of Old Church Slavonic. As a separate language, Croatian appeared at around the 11th century – that's when the first written Croatian sources appear.
When the Balkan region was unified under one country of Yugoslavia, Serbian was the official language of the region and Croatian was greatly influenced by the official language.
When Croatia declared its independence in 1991, one of the main goals was to restore and "purify" the language from foreign influences. As a result, modern Croatian as it is spoken today has a very distinct vocabulary.
Close Relations
Because of the same Serbo-Croatian roots, Croatian is very closely related to other languages in this language group: Bosnian, Serbian, and Montenegrian. Interestingly, all Serbo-Croatian language varieties are mutually intelligible. So a Croatian speaker will have no problems understanding Serbian, for example.
However, Croatian vocabulary is rather unique when compared to other Serbo-Croatian languages.
While Serbian, Bosnian, and Montenegrian widely borrowed words from Turkish, Latin, and Greek, Croatian vocabulary has very few loanwords. Most words in Croatian are coined from Slavic morphemes and not borrowed from foreign languages.

Did you know:
The Serbo-Croatian language was the official language of Yugoslavia. After its dissolution in 1992, four standard forms of the language (Serbian, Croatian, Montenegrin, Bosnian) became the official languages of newly independent countries. As a result, all Serbo-Croatian languages are very similar.
Accents and Voice Over Tips
There are three regional dialects of Croatian: Shtokavian, Chakavian, and Kaikavian. However, standardized Croatian is mostly used in everyday life. The language standard, which is used in education, media, and politics is based on the Western Shtokavian dialect.
The trickiest thing when recording a Croatian voice over is definitely its similarity to other Serbo-Croatian languages.
Because all languages are mutually intelligible and have only minor differences, it might be difficult to distinguish between the languages themselves. How do you know if it's Croatian, Serbian, Montenegrin, or Bosnian?
It's important to note several important differences that separate Croatian from the rest of the pack. For example, Croatians say 'bog' when saying hello, while Serbians prefer 'zdravo'. Additionally, Croatians adds a different suffix to the loanwords. The suffix -irati is preferred in Croatian, but -ovati in Serbian. In this case, all these subtle variations really make the world of difference.
Words per minute
As for the speed of spoken Croatian – it always depends on the situation, just like with all languages. Balkan languages are not considered fast nor slow-spoken.
Recording an academic presentation? Make sure you're speaking clearly and not too fast. Working on an audiobook? Slow it down and let the listeners enjoy it. It's all about the context!
Croatian Voice Over Projects