Croatian Voice Over Artists
Looking for native Croatian voice over artists at the top of their game?
Our vetted, professional Croatian narrators are experienced and versatile – ready to provide you with HQ voice recordings for TV commercials, explainer videos promotional videos, IVR prompts and anything else you might throw at us!
And there's more…!
We have your back for any of the following supplemental services:
Professional Translation to Croatian
Croatian Subtitles
Audio Sync to Picture
Sound Effects and Foley
Mixing and Mastering
Professional Video Editing and After-Effects
Take a listen to our Croatian voice actors below and find your match through our search function.
You can also fine-tune your results by adding specific keywords like "conversational", "warm", "informal" or others in the search bar to find exactly what you're looking for.
Of course, you can contact us for more help and recommendations!
Gender
Age
Category
Got Music?
Looking for fresh production music to go with your voice over?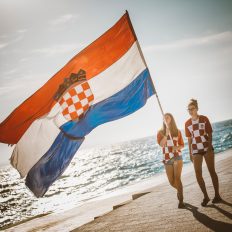 A Brief Background of the Croatian Language
The Croatian language is a popular voice professional request for anyone who is seeking to reach an audience in Eastern or Central Europe.
Croatian is the native language of more than six different areas, including Bosnia and Herzegovina, Croatia, and Romania.
Croatian is also very popular in Serbia, Slovenia, and Montenegro.
The Croatian language is also a member of the European Union.
For this entire geographical region, Croatian is the literary standard that is used as a main communication form.
Croatian is an Indo-European dialect, which is a member of the Balto-Slavic language family.
Nearly six million people speak Croatian as their first language, and over one million people speak it as their second language.
With this many millions of potential speakers and listeners, the Croatian audience is vast.
Our 100% vetted, professional narrators at Voice Crafters can record your script in native Croatian.
Let our team help you reach the Croatian speakers throughout Europe.
Contact us today for your free quote and receive a high-quality voice recording within 24-48 hours