Refine Search
Gender
Age
Category
Got Music?
Looking for fresh production music to go with your voice over?
Success Stories
Anat Kutner, Sunday Sky
Sunday Sky have been working with Voice Crafters since 2010. During all these years we have been getting the best service you can expect from a vendor. Our voice over requirements are more challenging than the average client, and voice crafters always rises to the occasion, in a professional, pleasant, organized manner. And you get all of this for a very fair price!
Step 1
Invite to Project
Listen to samples and invite voice actors to audition and quote for your project.
Step 2
Hire Talent
Hire your selected talent, fund project and communicate via our message board.
Step 3
Release Funds
Approve the recording and release funds for the talent when happy.
Our Scottish Voice Actors
Our native Scottish English voice actors are ready to turn your content into studio-quality voice recordings for:
and any other project you'll throw at them!
Work directly through our platform with narrators you choose on our website, or for bigger projects, just have us manage the process from start to finish.
We can also help you with these services:
Professional subtitling
Audio sync to Picture
Sound Effects and Foley
Mixing & Mastering
Professional Video Editing and After-Effects
Whatever your post-production needs are, we have you covered!
And that's not all…!
If your creative project requires original production music, check out Audio Buzz – our sister site, for a huge selection of royalty-free music at super affordable costs.
And of course, you can always contact us for help and recommendations!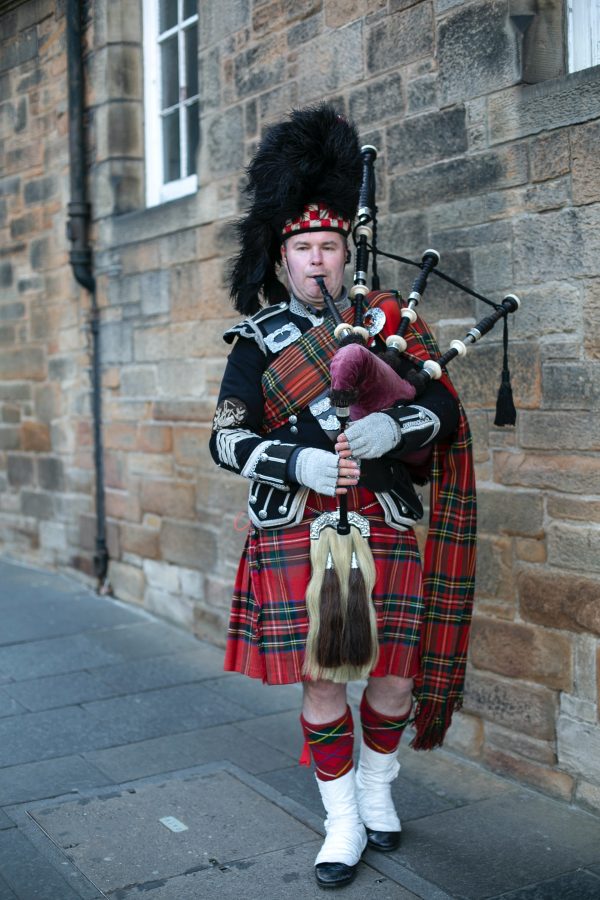 Scottish English voice overs: what you need to know
Scotland is part of the United Kingdom. Scottish English is the majority language, spoken by 99% of the population.
Don't confuse Scottish English with Scots though – this is a separate variant of English spoken by 30% of Scottish citizens . Scottish Gaelic is an indigenous minority language belonging to the Celtic family, spoken by 1% of people. The Scottish population stands at 5.4 million people.
Language History
The influence of the English language in Scotland started with two main events. One was the introduction of the printing press in the 15th century and the distribution of printed Bibles and religious literature.
In 1603, the Tudor era in England ended. King James I became monarch in London – but he was already King James VI of Scotland. The Stuart dynasty continued to rule both separate countries until the Act of the Union in 1707. This brought in one parliament for both nations, based in Westminster.
Close Relations
Despite a joint parliament, the Scottish church, education and legal institutions remained separate from England. This was a big factor in the development of a uniquely Scottish English.
Scottish English is strongly influenced by Scots, particularly when it comes to spoken language. English is a member of the Germanic language family. The Scandinavian influence can be felt in common Scottish words such 'bairn' (child) and 'kirk' (church).
Highland English is more strongly influenced by Scottish Gaelic than the language of the Lowlands.

Did you know:
Accents and Voice Over Tips
Standard Scottish English (SSE) is used by the professional class in Scotland. It's also taught in all Scottish schools and educational institutions.
Accents and dialect are influenced both by the region and the social class of the speaker. Inflections and pronunciation varies between the Highlands and the Lowlands of Scotland. This means that the North and Northeast regions can sound different to the Southern and Western areas.
The major cities such as Glasgow have their own distinctive sounds. Scottish tones are also popular in the rest of the UK, as shown regularly through surveys on accents.

Did you know:
The game of golf was invented in Scotland, which makes it a uniquely Scottish word. It's played here across the social spectrum.
Words per minute
The average speaking rate for Scottish English is 150 words per minute. However, please bear in mind that this is only a rough guide. When creating your script, consider that context, audience and information density all play a role.
This might mean slowing things down for children. Or giving people enough time to digest complex information. The emotion your character is feeling will also affect the rate of speech.
English (Scottish) Voice Over Projects