Refine Search
Gender
Age
Category
Got Music?
Looking for fresh production music to go with your voice over?
Success Stories
Audelia Boker, NICE
My team works with Voice Crafters on an on-going basis and it's always a no-brainer experience! Professional. Fast. Flexible. Creative. Customer Centric. Good Value for money. What more can one ask for?!
Step 1
Invite to Project
Listen to samples and invite voice actors to audition and quote for your project.
Step 2
Hire Talent
Hire your selected talent, fund project and communicate via our message board.
Step 3
Release Funds
Approve the recording and release funds for the talent when happy.
Our Estonian Voice Actors
Voice Crafters offers native, professional Estonian voice actors for any type of creative production.
Whether you're looking to record a voice over for:
or any other project, we've got the voice to elevate your brand!
You can work directly with the voice talent through our platform, or for larger projects involving localization or more post-production work, just call on us to manage the entire process for you.
We can also help you with translation, subtitling, sound effects, mixing and mastering. Everything you need under one roof!
And….there's more!
If you need production music for your video or presentation, check out our royalty-free music website for a huge selection of fresh, hand-selected tracks. All at great prices!
Have a question? Just shoot us a message and we'll be glad to help you out!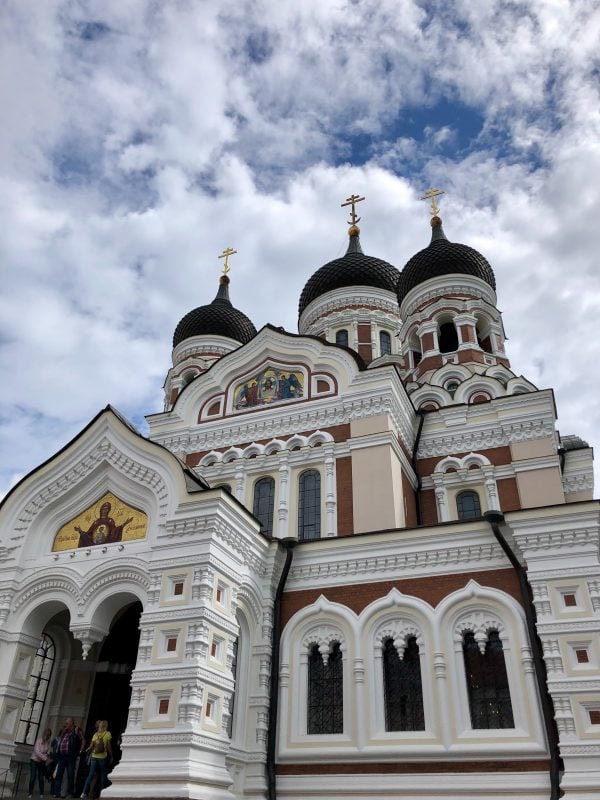 Estonian voice overs: what you need to know
Estonian is a Finnic language and the official language in the Republic of Estonia as well as the European Union.
Estonian is spoken by only around 1.1 million people, mostly in Estonia. There are small Estonian speaking communities in Finland, Sweden, Russia, and the USA. It's also the second most spoken Finnic language after Finnish.

Did you know:
Estonian is one of the hardest languages to learn for the English speaker. Since it has many noun cases, diphthongs, and meaning-altering consonants, Estonian ranks high up in the hard to learn language list.
Language History
Estonian developed from the Finno-Uralic languages that were spoken by the Uralic tribes as early as 7000 BCE. The first written texts in old Uralic – the parent language of Estonian – date back to the 13th century.
In more recent history, the Estonian language suffered a decline in its status and influence during the Soviet occupation. Since Russian was made the official language of the state, Estonian was pushed aside and used only for nonofficial communication.
After Estonia gained back its independence in 1991, Estonian became the official language of the country and is now protected by language laws.
Close Relations
Estonian is closely related to Finnish. While the Estonian speakers can't fully understand Finnish, both languages share a big part of the vocabulary.
Despite popular belief, the Estonian language is not related to its neighbors Latvian and Lithuanian. The neighboring languages are Indo-European, while Estonian is a Uralic language.
Estonian vocabulary has many borrowings, most prominently – from German. It's estimated that a whopping 25% of all Estonian words are of German origin. Estonian also borrowed from Russian and Finnish, and more recently – from English (mostly technological and lifestyle terms).

Did you know:
In order to protect the language, Estonians try to limit the number of foreign loanwords. Instead, the new word creation by compounding is preferred.
Accents and Voice Over Tips
Estonian has two dialect groups: Northern and Southern. Both of these dialect groups contain dozens of different regional sub-dialects. The Northern dialect is associated with the capital Tallinn, while the Southern dialect  – with the second-biggest city of Tartu.
The Northern dialect serves as the basis of the standard Estonian. Standard Estonian is the official variation of Estonian, used by the media, education system, and the government.
When it comes to Estonian recordings, there are a few things to keep in mind. First, the Estonian language has 14 noun cases! That's definitely a challenge as nouns can have dozens of different variations.
Second, Estonian has 28 diphthongs that are native to Estonian, complicating the proper pronunciation for the non-native speakers.
Words per minute
Because of the complex diphthongs and consonant clusters, Estonian is definitely not a smooth and fast spoken language.
As always, when recording, it's important to keep in mind your target audience. The listeners should always dictate how fast the language should be spoken.
Estonian Voice Over Projects