Refine Search
Gender
Age
Category
Got Music?
Looking for fresh production music to go with your voice over?
Success Stories
Anat Kutner, Sunday Sky
Sunday Sky have been working with Voice Crafters since 2010. During all these years we have been getting the best service you can expect from a vendor. Our voice over requirements are more challenging than the average client, and voice crafters always rises to the occasion, in a professional, pleasant, organized manner. And you get all of this for a very fair price!
Step 1
Invite to Project
Listen to samples and invite voice actors to audition and quote for your project.
Step 2
Hire Talent
Hire your selected talent, fund project and communicate via our message board.
Step 3
Release Funds
Approve the recording and release funds for the talent when happy.
Our Greek Voice Actors
At Voice Crafters, all of our voice actors are 100% pre-screened for commercial experience and ability to produce broadcast-ready voice recordings.
Whatever the project, whether it's:
….or anything else you'd need a Greek voice over for – we have the perfect talent for the job!
You can work directly with the voice actor your choose through our platform to get your voice over files (typically within 24 hours!). Alternatively, for larger projects that require localization and/or more post-production work, simply call on us to complete the project from A-Z.
We also provide post-production services like sync to picture, sound effects, mixing,  mastering and more!
If your project requires video editing and encoding – look no further! Our end-to-end service ensures you have everything you need under one roof!
But that's not all…!
We also have our very own production music website, so if you need an awesome music bed for your video or presentation, go ahead and check out Audio Buzz for a huge selection of royalty-free music at a great price!
Don't hesitate to let us know if you need any help or have questions about our service!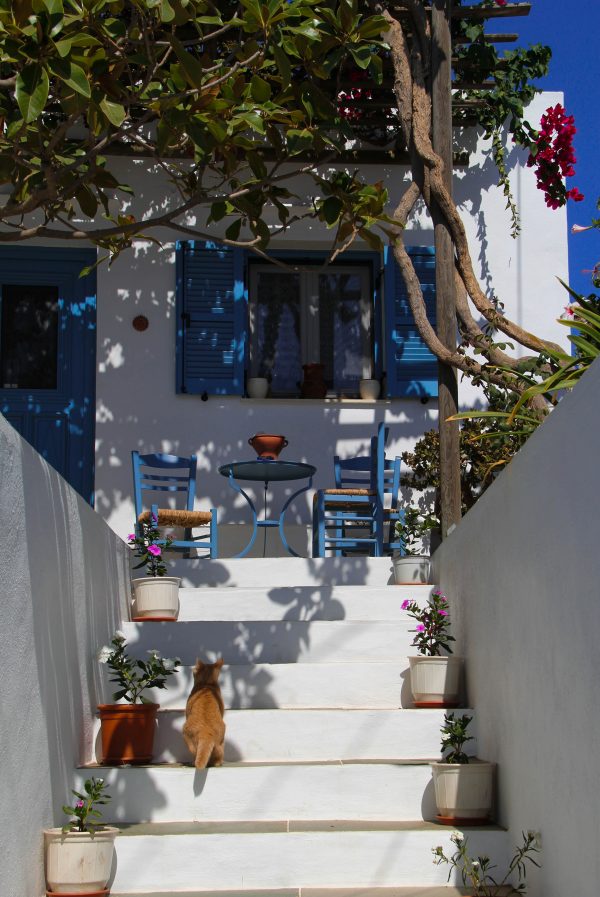 Greek voice overs: what you need to know
Greek is one of the oldest Indo-European languages and it's mostly spoken in Greece and Cyprus where it's the official language.
Greek is also used in other countries by the Greek diaspora. Italy, Albania, Armenia, The United States, and Romania have significant Greek communities that continue to use their native tongue. Additionally, Greek is one of the official languages of the European Union.
Around 13.4 million people in the world speak Greek. The majority of them are native speakers.

Did you know:
Greek is one of the oldest languages in the world that's still used in the present day. Written Greek has been used for around 3000 years with no interruptions.
Language History
It's considered that Greek originated from Proto-Greek between 3000 BC and 1700 BC in the Greek Peninsula. The rich history of this language is divided into 6 main periods: Proto, Mycenaean, Ancient, Koine, Medieval, and Modern.
The first written texts in Ancient Greek date back to the Mycenaean Greek period (between 1450 and 1350 BC). Interestingly, Greek is one of the oldest written languages in the world.
Even to this day, Greek is one of the most important languages in the Western world. Many fundamental scientific texts in the fields of astronomy, Western philosophy, mathematics, and logic were written in Greek. To this day, Latin and Greek languages and literary works serve as a window to the Western ancient world.
Modern Greek — the variety that's spoken today — emerged after the fall of the Byzantine Empire in 1453. However, during the 19th and 20th centuries, the government struggled to establish a standard Modern Greek language.
In today's Greece, Greek was verified as the official language in 1829.
Close Relations
Greek is the only language in its language branch (Hellenic) so it doesn't have close living language relatives. Greek's closest relations are Indo-Iranian languages and Armenian. Albanian is also considered to be somewhat related to Greek. However, neither of these languages are mutually intelligible with Greek.
The core of Greek vocabulary is inherited from Ancient Greek. However, Greek has many loanwords from other languages — Latin, Turkish, and more recently English and French words were borrowed into Greek.

Did you know:
The Greek vocabulary and word elements had been extensively borrowed by other languages. Many international science-related words (mathematics, physics, astronomy) and word elements (astro-, bio-, tele-, anthro-) are Greek.
Accents and Voice Over Tips
Greek has a huge number of regional varieties across Greece and other countries. However, linguists classify modern Greek into 3 major groups: Demotic, Katharévusa, and Koine.
Today's standard Modern Greek originated in the 20th century and is based on Demotic Greek – an informal spoken variant of Greek. While Greek has no shortage of dialects and regional varieties, standard Modern Greek is considered an official variant of the language.
When it comes to spoken Greek, some components make it rather hard to learn. Greek is highly inflected, has three grammatical genders, and a number of cases. However, most Greek sounds also exist in English.
Keep in mind that Greek is one of the languages that have the formal you ('εσείς') and informal you ('εσύ'). So in order to be polite, know who your listeners are!
Greek Voice Over Projects