Refine Search
Gender
Age
Category
Got Music?
Looking for fresh production music to go with your voice over?
Success Stories
Andreas Seidler, MT.Recordings
We've been working with Voice Crafters since 2012 on various IVR, commercial and corporate projects. They have a huge database with excellent voice artists, are very professional and at fair rates. We are happy to know them and look forward to the next 5 years!
Haitian Creole

United States
Hello, My name is Krystel, and I've been doing translation work as well as voice over work in Haitia...
Krystel R.

Haitian Creole

United States

Hello, My name is Krystel, and I've been doing translation work as well as voice...

Get a quote now

Invited
Step 1
Invite to Project
Listen to samples and invite voice actors to audition and quote for your project.
Step 2
Accept Proposal
Hire your selected talent, fund project and communicate via our message board.
Step 3
Release Funds
Approve the recording and release funds for the talent when happy.
Our Hatian Creole Voice Actors
Our professional Haitian Creole voice actors are ready to turn your script into broadcast-ready voice recordings for whatever production you're working on, whether it's:
or anything else you may have, count on our talent to deliver!
Work directly with talent on our site to receive your voice recording (typically within 24-48 hours), or for large projects involving localization or more post-production work, call on us to manage the project for you.
If you need supplemental services such as:
Haitian Creole subtitling
Professional translation to and from Haitian Creole
Audio sync to Picture
Sound Effects and Foley
Mixing & Mastering
Professional Video Editing and After-Effects
Whatever your production needs are, we can help!
And there's more…!
Looking for the perfect music bed to go with your video or presentation? please check out our sister site Audio Buzz – where you'll find a huge selection of fresh royalty-free music at a great price!
Alternatively, just contact us for additional assistance with your project.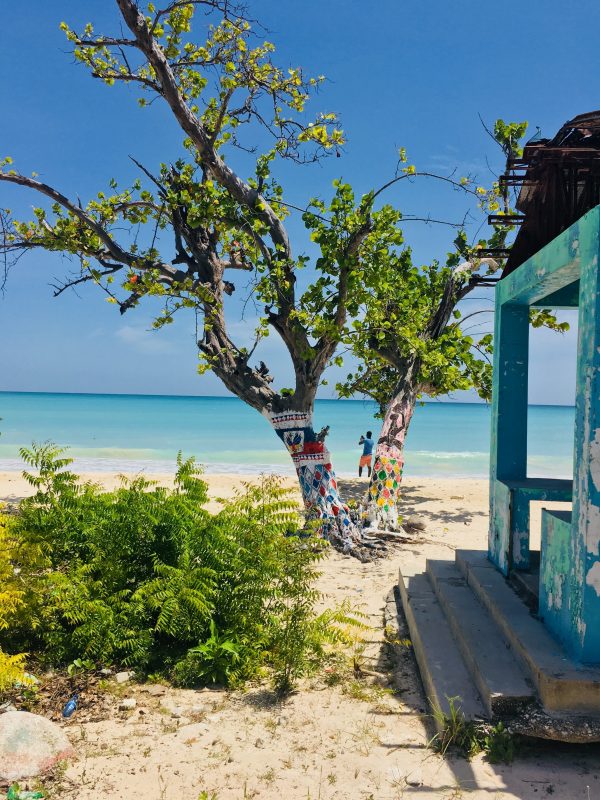 Haitian Creole voice overs: what you need to know
Haitian Creole is a French-based language variety spoken primarily in Haiti. There are more than 10 million native Haitian Creole speakers.
Haitian is one of the official languages of Haiti and the most common first language of the country — 95% of locals are native speakers of this language variety.
This French-based creole is quite popular outside Haiti's borders too. Because of a vast Haitian community, this creole is the third most spoken language in Florida (after English and Spanish). It's also spoken in Haitian communities across other Caribbean countries, as well as Canada and France.

Did you know:
It's a common misconception that Haitian Creole is a French dialect. However, while this creole is based on French, it's an independent language with its own vocabulary, grammar system, and pronunciation rules.
Language History
Haitian Creole emerged around the 17th-18th centuries in Haitian plantations. In general terms, Creole is a result of mixing several languages. In this particular case, Haitian was formed from French and African languages.
Up until the early 19th century, Haiti was a French colony. The somewhat equal number of French colonialists and African slaves in Haiti sped up the process of this unique creole formation.
Haitian Creole became one of the official languages of Haiti only in 1987. Up until then, the French language dominated all aspects of life: education, politics, and media. While French is still widely used in Haiti, all official matters of the country are conducted in Haitian Creole.
Close Relations
Since Haitian Creole developed from French and West African languages, it does have quite a few similarities with these languages. However, it's mostly similar to French.
It's estimated that around 90% of Haitian Creole vocabulary comes from French. However, the two languages are not mutually intelligible — although some words and phrases could be understood by both language speakers. French prepositions are also quite common in Haitian Creole.
In addition to French, Haitian Creole vocabulary has loanwords of Portuguese, English, Spanish, and Niger-Congo (Fon, Éwé, Wolof) origins.

Did you know:
Haitian Creole is the most spoken modern creole in the world. Unlike other creoles that are used only in informal situations and don't have official status, Haitian is proudly used in official and formal matters.
Accents and Voice Over Tips
Haitian Creole has three main dialects: Northern, Central, and Southern. The standard variety of Haitian Creole is based on the central dialect — a variety that's spoken in the Haitian capital Port-au-Prince.
Naturally, there are smaller regional spoken varieties of the language across the country. However, the standard dialect is mostly used and understood across the country.
When recording a Haitian Creole voice over, there are few important things to keep in mind.
First — Haitian Creole has the same word order (subject-verb-object) like English and French, making the language easier to learn for foreigners.
Second — the pronunciation of words greatly varies in different regions. The spoken language in the capital city, for example, is closer to French.
On the other hand, Haitian creole spoken in rural areas retains more of its unique sound. Therefore, it's very important to know which dialect should be used. However, the standard Haitian Creole will most likely be the right choice.
Haitian Creole Voice Over Projects