Hindi Voice Over Artists
Looking for professional Hindi voice over artists for your upcoming production?
Our vetted Hindi narrators will convert your script into studio-quality voice recordings for any type of project you have in your pipeline, be it TV commercials, explainer videos promotional videos, IVR prompts and anything else requiring professional a professional voice actor.
And we have more to offer…!
You'll be glad to know that we are a one-stop-shop, offering:
Hindi subtitling
Professional translation to and from Hindi
Audio sync to Picture
Sound Effects and Foley
Mixing & Mastering
Professional Video Editing and After-Effects
Browse our Hindi voice talents below and take a listen to voice samples. You can also download them to your computer.
Hone in your results by entering specific keywords in the search bar like "friendly", "casual", "formal" or others to find a narrator who suits your needs.
If you have any questions, be sure to contact us for help!
Gender
Age
Category
Got Music?
Looking for fresh production music to go with your voice over?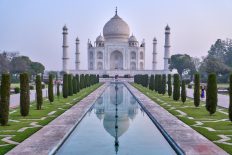 A Brief Background of the Haitian Creole Language
Hindi is an Indo-European language spoken by more than 200 million people.
As the official language of India, Hindi is regulated by the Central Hindi Directorate.
If your advertising or multimedia content is directed at the Indian population, there is no better language choice than Hindi.
It is not only the official language of the country, it is the language used by all political and government entities in the region and it is the language taught in every school.
As the fourth most common native language in the world, Hindi is only surpassed in popularity by English, Spanish, and Mandarin Chinese.
The Hindi language developed from Hindustani, a parent language that is very old.
Today's written and spoken Hindi draws from Hindustani, with many influences from Sanskrit.
It was not until the late 1800's, when Hindi became a more standardized language, that growth really started to occur.
Since the 1950's, the Indian government has made great efforts to regulate and monitor the Hindi language, its development, and its uses.
Spoken Hindi is actually almost identical to Urdu, unlike written Hindi, which is where the two languages are dissimilar.
Contact us today and receive a broadcast-ready Hindi voice recording for your upcoming production.