Refine Search
Gender
Age
Category
Got Music?
Looking for fresh production music to go with your voice over?
Success Stories
Anat Kutner, Sunday Sky
Sunday Sky have been working with Voice Crafters since 2010. During all these years we have been getting the best service you can expect from a vendor. Our voice over requirements are more challenging than the average client, and voice crafters always rises to the occasion, in a professional, pleasant, organized manner. And you get all of this for a very fair price!
Step 1
Invite to Project
Listen to samples and invite voice actors to audition and quote for your project.
Step 2
Hire Talent
Hire your selected talent, fund project and communicate via our message board.
Step 3
Release Funds
Approve the recording and release funds for the talent when happy.
Our Hindi Voice Actors
Our pre-screened Hindi narrators will convert your script into studio-quality voice recordings for any type of project you have in your pipeline, be it:
Or anything else requiring professional Hindi voice actor.
Work with your selected Hindi voice artiste directly through our platform and get your voice recording quickly (typically within 24 hours!). Alternatively, if your project requires localization and/or a lot of post-production work, simply hire us to do the leg work.
We've got a lot of post-production experience and can offer you one-stop-shop services such as:
Hindi subtitling
Professional translation to and from Hindi
Audio sync to Picture
Sound Effects and Foley
Mixing & Mastering
Professional Video Editing and After-Effects
And we have more to offer…!
If you're looking for an awesome music bed for your video or presentation, check out Audio Buzz – our royalty-free music website, for a huge selection of original tracks at a great price!
If you have any questions, be sure to contact us for help!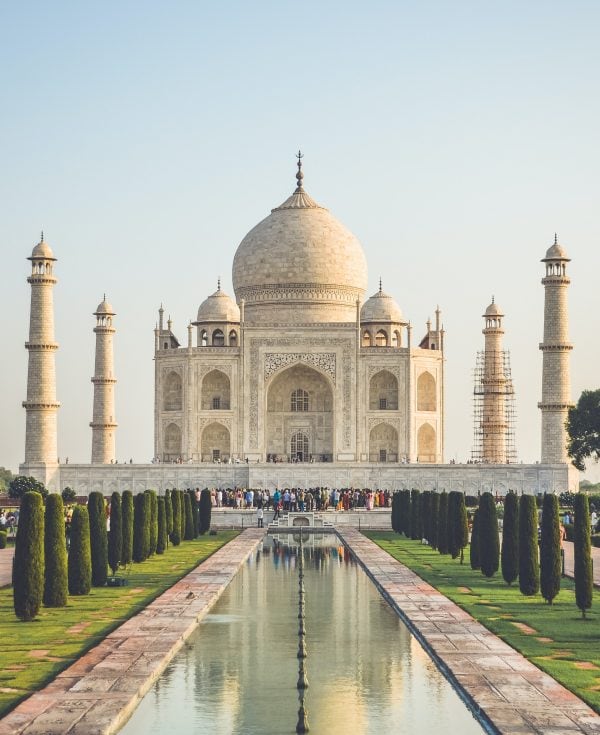 Hindi voice overs: what you need to know
Hindi is an Indo-Aryan language, primarily spoken in India (more specifically, in The Hindi Belt). More than 490 million people speak Hindi, out of which 370 million are native speakers.
Despite its widespread use, Hindi is the official language of only India. However, it is widely spoken in other regions outside of India, primarily in Mauritius, Fiji Islands, Guyana, Trinidad & Tobago, and Nepal.

Did you know:
Hindi is one of the most spoken languages in the world. When we count both the native and the second language speakers, Hindi is the second most spoken language in the world after Mandarin.
Language History
Like other Indo-Aryan languages, Hindi directly descended from the ancient language of Sanskrit. Linguists claim that Hindi as an independent language emerged around the 7th century.
First written Hindi literature appeared a few centuries later – between the 12 and 13th centuries.
Modern Hindi as we know it today actually emerged only in the 18th century, during the rule of the British Empire. In the late 18th century, Hindi became the lingua franca in Northern India. However, the language still didn't have a standardized variant.
Modern Hindi grammar and writing forms were standardized in the 1950s – once Hindi became the official language of India.
Close Relations
Hindi is closely related to other Indo-Aryan languages, such as Urdu, Nepalese, and Bengali. Since Hindi originated from Sanskrit, it still has many similarities to this ancient language. In terms of shared vocabulary, Hindi is closely related to Nepali (49% of the same words) and Marathi (44% of the same words).
Hindi vocabulary is mostly inherited from Sanskrit. However, Hindi extensively borrowed from other languages as well. Loanwords of Arabic, Persian, and Portuguese origin are the most common in the Hindi lexis. Just like many languages, Hindi recently borrowed English words, mostly technological terms.

Did you know:
English has some commonly used words that were borrowed from Hindi. Words such as jungle, bandana, pajama, shampoo, and punch are Hindi loanwords.
Accents and Voice Over Tips
Things get a bit tricky when it comes to Hindi dialects. Since the language is so widespread, it has hundreds of regional varieties and vernaculars. Officially, Hindi has 48 officially accepted dialects. Most of them are mutually intelligible, however, they slightly differ in pronunciation, vocabulary, and grammar.
For a more simple categorization, linguists categorize these dialects into two dialectal zones: Western Hindi and Eastern Hindi.
The standard Hindi dialect that's used as the official language variety in Indian education, politics, and broadcasting is based on the Khari Boli dialect. Khari Boli is a language variety spoken in New Delhi.
Hindi is a rather easy language to read – words are written as they are pronounced. Additionally, Hindi doesn't have articles ('a' or 'the'), making the language a bit easier. However, keep in mind that Hindi nouns have genders (masculine or feminine), complicating both the grammar and the pronunciation.
When it comes to spoken Hindi, make sure you're aware of who your listeners are. Hindi has formal and informal versions of some words (for example 'father' and 'you'). Using an informal word instead of a formal one might be considered very rude in some situations!
Hindi Voice Over Projects