Refine Search
Gender
Age
Category
Got Music?
Looking for fresh production music to go with your voice over?
Success Stories
Audelia Boker, NICE
My team works with Voice Crafters on an on-going basis and it's always a no-brainer experience! Professional. Fast. Flexible. Creative. Customer Centric. Good Value for money. What more can one ask for?!
Step 1
Invite to Project
Listen to samples and invite voice actors to audition and quote for your project.
Step 2
Hire Talent
Hire your selected talent, fund project and communicate via our message board.
Step 3
Release Funds
Approve the recording and release funds for the talent when happy.
Our Malay Voice Actors
Voice Crafters represent some of the best voice actors you'll find online.
We vet every single talent, so you're guaranteed broadcast-quality voice recordings for:
or any other type of creative project you have on your plate!

You can either work directly with the voice artist on our website's platform, or for larger projects, just have us manage the entire process for you.
We have years of experience in audio production and post-production. Need to sync the audio to video? add sound effects?mix the voice recording with a soundtrack? Let us do it for you!
We're experts at localizing media and translating videos. So if you need translation and subtitling, just let us know.
And there more…!
Looking for original music for your video or presentation? Check out our royalty-free music website – Audio Buzz for a huge selection of fresh, hand-picked music tracks at affordable prices.
Have more questions? just let us know if we can help and whether you need to consult about your project. We're here to help!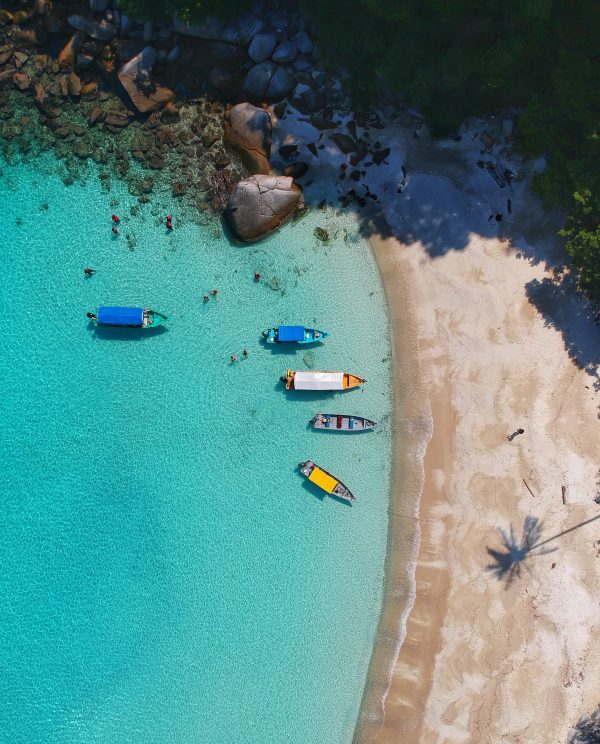 Malay overs: what you need to know
Malay is an Austronesian language with around 77 million native speakers in the Malay Peninsula and East Sumatra.
Surprisingly, around 200 million people around the world speak Malay as a second language. That's a rare instance when the second language speaker number is greater than the native.
Malay is an official language in Brunei, Malaysia, Singapore, and Indonesia. There are Malay speaking communities all around the world, including Thailand, Philippines, and East Timor.

Did you know:
With combined native and foreign speakers, Malay is actually one of the most spoken languages in the world. Currently, it ranks 6th in the most spoken language list.
Language History
Malay originated from Proto-Malay – a language variety that was present around 1000 BCE alongside the Bruneian coast.
Linguists group Malay language history into three main periods: Old Malay, Classical Malay, and Modern Bahasa Malay. The earliest written text in Malay is from the Old Malay period and dates back to the 7th century.
Modern Malay that's spoken today developed in the 19th century. Because of the Western influences on Southeast Asia of the time, the Malay language adopted many new features.
Close Relations
The Malay language is closely related to other Austronesian languages, such as Javanese, Sundanese, Madurese, and Cebuano.
Additionally, Malay is related to a whole linguistic group of Malayic languages, such as Rejang and Embaloh. Most Malayic languages are mutually intelligible to a varying degree.
Malay has many loanwords of Arabic origin, although they are mostly religious terms. Malay extensively borrowed from Sanskrit, Tamil, and Persian. Because of the European expansion, there are many Dutch and Portuguese words in the Malay lexis.

Did you know:
Malay uses two alphabets: Latin and a modified Arabic script. The Latin alphabet is mostly used in Indonesia and Malaysia, while the Arabic alphabet is preferred in Brunei.
Accents and Voice Over Tips
When it comes to Malay dialects, it's quite difficult to say how many varieties are spoken. Because of its wide usage, Malay has a huge number of dialects, varieties, and creoles across Southeast Asia. Most of these region-specific dialects differ from the standard forms of Malay.
Surprisingly, Malay has two standard forms that serve as official languages in Indonesia and Malaysia: Indonesian and Malaysian. Both Indonesian and Malaysian are, in fact, dialects of Malay!
While the two dialects are mutually intelligible, there are noticeable differences in vocabulary, grammar in pronunciation. So when recording a Malay voice over, it's important to know which dialect should be used. Of course, that will be dictated by the target audience.
Another thing to keep in mind is Malay is not a tonal language – the pitch won't change the meaning of the words. Malay is not a difficult language to read even for foreigners. The words are pronounced in a way they're written and the sound system doesn't contain many unique sounds.
Malay Voice Over Projects