Refine Search
Gender
Age
Category
Got Music?
Looking for fresh production music to go with your voice over?
Success Stories
Andreas Seidler, MT.Recordings
We've been working with Voice Crafters since 2012 on various IVR, commercial and corporate projects. They have a huge database with excellent voice artists, are very professional and at fair rates. We are happy to know them and look forward to the next 5 years!
Step 1
Invite to Project
Listen to samples and invite voice actors to audition and quote for your project.
Step 2
Hire Talent
Hire your selected talent, fund project and communicate via our message board.
Step 3
Release Funds
Approve the recording and release funds for the talent when happy.
Our Norwegian Voice Actors
Voice Crafters represents pre-screened, professional Norwegian voice actors, and some of the best you'll find online!
Need the perfect voice for your project? We have talent ready to deliver broadcast-ready voice overs for:
and anything else requiring native Norwegian narration.
You can work with your favorite voice artist through our platform, or for bigger projects involving localization or intensive post-production work, just call on us to manage everything for you from start to finish!
We can help with any of these supplemental services:
Professional subtitling
Audio sync to Picture
Sound Effects and Foley
Mixing & Mastering
Professional Video Editing and After-Effects
And that's not all…!
If you need the perfect music bed for your video or presentation, be sure to visit our royalty-free music website where you'll find a huge selection of original music tracks at great prices.
Want to get in touch with us? Just contact us for help and recommendations!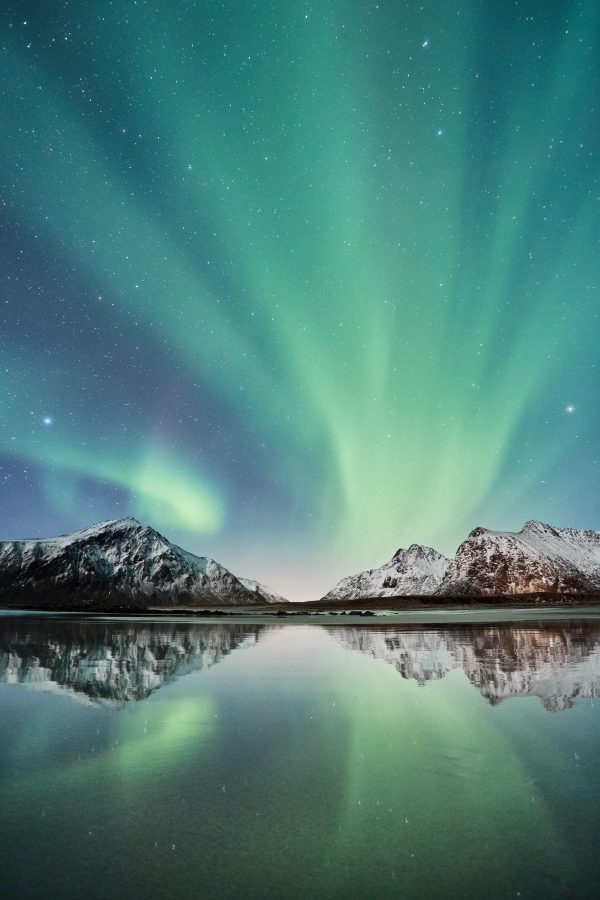 Norwegian voice overs: what you need to know
Norwegian is a North Germanic language with around 5.3 million speakers, primarily in Norway where it's the official language of the country. It's also one of the official languages of the Nordic Council.
While the number of Norwegian speakers is humble, it's a rather popular language in Europe and North America. Norwegian communities in Iceland, Finland, Sweden, and the United States (primarily in Minnesota and Wisconsin) keep the language alive outside of Norway.

Did you know:
There's no word "please" in Norwegian. That doesn't mean that Norwegians are not polite, though! They tend to use other words instead of "please" — ver så venleg ("very kind"), for example.
Language History
Norwegian, just like other North Germanic languages, descended from Old Norse — the language of Vikings. Old Norse spread throughout Scandinavia and Northern Europe around the 8th century, together with the Viking settlers.
However, Norwegian as a distinct language emerged around the 1300s. Because of Norway's union with Denmark, Danish was more prominent than Norwegian. Modern Norwegian as it's spoken today dates back only to 1917 — when the union between Denmark and Norway was dissolved.

Did you know:
There's an ongoing controversy about the Norwegian language history. Since Danish was the primary language in Norway for centuries, the modern development of written Norwegian is still causing a lot of political debate.
Close Relations
Because of their shared Old Norse roots, Norwegian is very closely related to Swedish and Danish. Actually, all three languages are mutually intelligible. If all three languages are comprehensible to the speakers, maybe they're just dialects of one language?
Well, Swedish, Danish, and Norwegian are considered to be independent languages. While Norwegians can fully understand Swedes and Danes, the languages share some differences in pronunciation, grammar, and vocabulary.
The core of Norwegian vocabulary is inherited from Old Norse. Additionally, just like Dutch and Swedish, Norwegian extensively uses compounding to create new words from already existing ones.
However, the Norwegian language contains quite a few foreign loanwords. Norwegian extensively borrowed from German and French, and more recently — from English.
Accents and Voice Over Tips
Norwegian is categorized into five dialect groups: West and South, North, East, Midland, and Trøndelag. However, what's also striking is that Norwegian has two official standard varieties: Bokmål ('book language') and Nynorsk ('New Norwegian'). Surprisingly, both of these standards greatly differ from one another.
Bokmål is considered to be the written Norwegian language standard in education, politics, and broadcasting. The majority of Norwegians use this written variant. Nynorsk, on the other hand, is used less extensively — it's preferred in Western and Central regions.
When it comes to Norwegian voice overs, it's always important to keep in mind its similarity to Swedish and Danish. While all three languages are extremely similar, their differences make them unique. Keep in mind the most common differences in interrogative questions and different alphabet letters (å, æ, ø in Norwegian, and å, ä, ö in Swedish).
When speaking Norwegian, note that it's a tonal language — pitch can change meanings of words. So make sure you're also paying attention to the tone of the spoken language!
Norwegian Voice Over Projects