Refine Search
Gender
Age
Category
Got Music?
Looking for fresh production music to go with your voice over?
Success Stories
Anat Kutner, Sunday Sky
Sunday Sky have been working with Voice Crafters since 2010. During all these years we have been getting the best service you can expect from a vendor. Our voice over requirements are more challenging than the average client, and voice crafters always rises to the occasion, in a professional, pleasant, organized manner. And you get all of this for a very fair price!
Step 1
Invite to Project
Listen to samples and invite voice actors to audition and quote for your project.
Step 2
Hire Talent
Hire your selected talent, fund project and communicate via our message board.
Step 3
Release Funds
Approve the recording and release funds for the talent when happy.
Our Polish Voice Actors
Our Polish voice actors are pre-screened professionals and have a lot of experience, so you're guaranteed to receive the best audio performance at broadcast-level quality.
Whatever project you have in the works, whether you need a native Polish voice for:
or anything else, you'll find the perfect Polish narrator right here!
Work directly with the voice actor you choose for your project through our platform and get your voice recording quickly! (usually within 24-48 hours). Or, for large-scope projects involving localization and/or intensive post-production work, simply call on us to manage everything from A-Z!
We can help you with any and all of the following:
Professional translation to and from Polish
Audio sync to picture
Sound Effects
Mixing and mastering
Video Editing and After-Effects
Everything you need for a perfect production under one roof!
And that's not all…!
If you're looking to get a music bed track for your video or presentation, check out our production music website – Audio Buzz. You'll find a huge catalog of fresh royalty-free music at great prices!
Feel free to contact us for help and suggestions on how to take your project to the next level!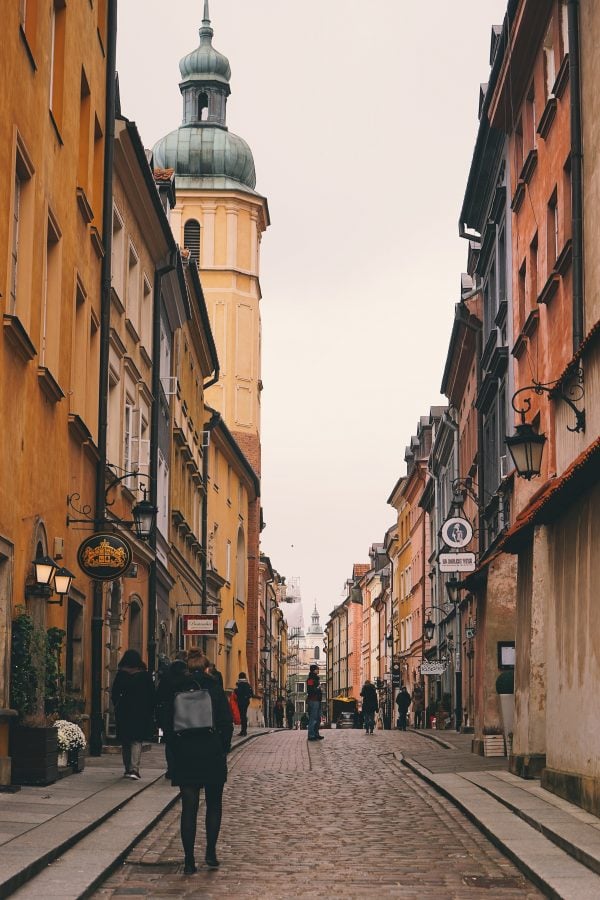 Polish voice overs: what you need to know
Polish is a West Slavic language, native to the Republic of Poland. Around 45 million people are native Polish speakers. Additionally, 5 million speak Polish as a second language in Germany, Lithuania, Ukraine, Russia, and other Polish communities around the world.
Despite its rather wide usage, Polish is only the official language in Poland. It also holds status as a minority language in other Slavic, Baltic, and Central European countries (Ukraine, Hungary, Slovakia, Lithuania, and others). Additionally, Polish is one of the official languages of the European Union.

Did you know:
The word "Poland" comes from the tribe of Polans. The term could be translated to "plain" or "field" — mostly because of Poland's flat landscape.
Language History
Just like other Slavic languages, Polish descended from Proto Slavic — a common relative of all Slavic languages. However, as a distinct language, Polish started developing at around the 10th century.
Polish language history is divided into four periods: Old Polish (10th-16th centuries), Middle Polish (16th-18th centuries), New Polish (18th century to 1930), and finally Modern Polish — a language variety that's been used since 1930.
First known written Old Polish text dates back to 1270 — Book of Henrykow described the everyday life of Poles.
Close Relations
Polish doesn't have many close relatives. In fact, Polish is somewhat a black sheep of Slavic languages — it's completely different in grammar, pronunciation, and alphabet.
From the languages still in use, Polish is mostly related only to Czech and Slovak. However, the three languages are not mutually intelligible and share mostly vocabulary.
In terms of grammar and vocabulary, Polish has been considerably influenced by German, Italian, and Latin. In fact, Polish vocabulary contains many words of foreign origin. Borrowings from Latin, Czech, German, and Turkish are very common.
More recently, Polish started borrowing from English — just like other languages. English words related to media and technology are in popular use in today's Poland.

Did you know:
There are some Polish words in English, mostly related to traditional Polish cuisine. Words like pierogi, kielbasa, paczki entered the English vocabulary and are here to stay (together with delicious Polish dishes!).
Accents and Voice Over Tips
Polish doesn't lack in the dialect department. In fact, there are four major dialect groups: Greater Polish, Lesser Polish, Masovian, and Silesian. These groups are further divided into subgroups and regional varieties. While all these dialects differ, Polish is a rather homogeneous language — all spoken varieties are mutually intelligible.
Standard Polish (called "correct Polish") is used in education, politics, and all official matters of the country. The standard variant is based on the Masovian dialects — language varieties spoken in Central Poland, including the capital Warsaw.
When recording Polish voice-overs, it's important to understand its unusual pronunciation. Unlike other Slavic languages, spoken Polish has preserved Proto Slavic nasal vowels, giving the language a very unique sound.
It's also crucial to choose a suitable Polish variety when recording. In most cases, standard Polish will do just fine in most recordings. But maybe you're working on a very specific historical or regional voice over? That's where regional accents come in useful!
Polish Voice Over Projects