Refine Search
Gender
Age
Category
Got Music?
Looking for fresh production music to go with your voice over?
Success Stories
Audelia Boker, NICE
My team works with Voice Crafters on an on-going basis and it's always a no-brainer experience! Professional. Fast. Flexible. Creative. Customer Centric. Good Value for money. What more can one ask for?!
English (International)
Punjabi

India
I am a versatile Voice Over Artist with a unique voice and style.
Rajinder K.

English (International)
Punjabi

India

I am a versatile Voice Over Artist with a unique voice and style.

Get a quote now

Invited
Step 1
Invite to Project
Listen to samples and invite voice actors to audition and quote for your project.
Step 2
Hire Talent
Hire your selected talent, fund project and communicate via our message board.
Step 3
Release Funds
Approve the recording and release funds for the talent when happy.
Our Punjabi Voice Actors
At Voice Crafters, you'll find top-level Punjabi voice actors ready to take on your project!
Since 2008, Voice Crafters produced Punjabi voice recordings for:
No matter the project – we have the perfect Punjabi voice for you!
You can work directly with the voice artist best suited to narrate your creative project through our platform. For for bigger projects, just ask us to manage your project for you.
We have a lot of audio production and post production experience, so you're guaranteed to get great results!
If you're localizing to Punjabi from another language, you'll be glad to learn  that we also perform post-production tasks such as sync the VO to picture, SFX, mixing and mastering.
And if you need Punjabi subtitling for your video, well – we do that too!
And there more…!
We have our very own production music website, so if you need affordable, hand-selected royalty-free music tracks for your video or presentation, you'll find a huge selection to choose from right here!
If you have any questions or concerns, please contact us for any help or advise on your project! We're here to help you make it a success!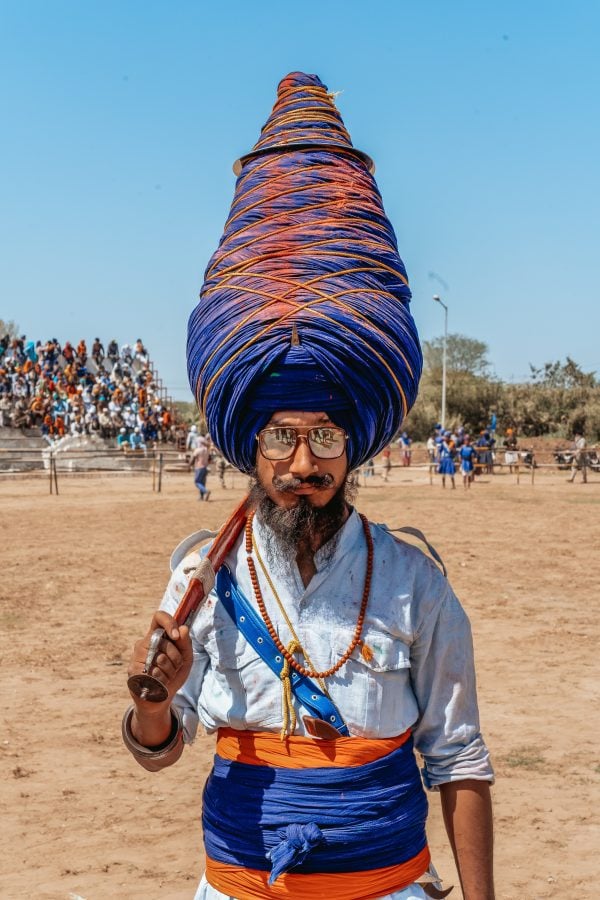 Punjabi voice overs: what you need to know
Punjabi, also spelled Panjabi, is an Indo-Aryan language, mostly spoken in Pakistan and India. Around 125 million people are native Punjabi speakers worldwide.
While Punjabi is the most spoken language in Pakistan, surprisingly, it's not the official language there! However, it is one of the official languages of India.
The Punjabi language is a language of the Punjabi people — an ethnic group, native to South Asia. But Punjabi is extensively spoken in communities around the world. It's extensively used in The United Kingdom, Canada, and Bangladesh.

Did you know:
Language History
Like other languages in the Indo-Aryan language group, Punjabi descended from the ancient language of Sanskrit. It's considered that Punjabi as an independent language variety emerged somewhere around the 7th century from Prakrit languages. The earliest Punjabi writings are from the 11th century — the fragments of religious texts.
The status and prominence of modern Punjabi language are highly dependent on the region. For example, Punjabi became one of the official languages of India in 1966. However, while it's the most spoken language in Pakistan, Punjabi doesn't have an official status there.
Close Relations
Punjabi is closely related to other Indo-Aryan languages — Hindi, Urdu, Bengali, and Nepali. In fact, Punjabi and Hindu share about 70% of their vocabulary. While the two languages are similar in vocabulary and morphology, they are not mutually intelligible. Nepali is also a close relative of Punjabi — the two languages share around 40% of words.
While the core of the Punjabi vocabulary is inherited from Sanskrit, Punjabi has a great number of foreign loanwords. In terms of vocabulary, Persian and Arabic had the most influence on Punjabi. Later on, the words of Portuguese and English origin have entered the language as well.

Did you know:
Punjabi is written in three different scripts, depending on the region. Gurmukhi and Devanagari scripts are used in India, while Pakistan uses Shahmukhi — a modifier Arabic script that's written from right to left.
Accents and Voice Over Tips
Punjabi is a widespread language with a great number of regional varieties and dialects. However, there are three most prominent and popular dialect groups of Punjabi: Standard Punjabi (Majhi), Western Punjabi, and Eastern Punjabi. Naturally, all these dialectal groups have dozens of regional varieties that for the most part are mutually intelligible.
Majhi dialect is considered to be the standard Punjabi variant that's used in schools, by media & television, and most businesses.
However, standard variants of Punjabi differ in India and Pakistan. Additionally, Punjabi diaspora speaks a creolized Punjabi that greatly differs from the language spoken in India and Pakistan.
One of the most important things to note when recording a Punjabi voice over is that Punjabi is a tonal language. The tone of spoken words changes their meanings. So pay great attention to the tone. You can easily say kár (low rising tone), which means dandruff instead of kàr (high falling tone), which means house!
Punjabi Voice Over Projects