Refine Search
Gender
Age
Category
Got Music?
Looking for fresh production music to go with your voice over?
Success Stories
Andreas Seidler, MT.Recordings
We've been working with Voice Crafters since 2012 on various IVR, commercial and corporate projects. They have a huge database with excellent voice artists, are very professional and at fair rates. We are happy to know them and look forward to the next 5 years!
Step 1
Invite to Project
Listen to samples and invite voice actors to audition and quote for your project.
Step 2
Hire Talent
Hire your selected talent, fund project and communicate via our message board.
Step 3
Release Funds
Approve the recording and release funds for the talent when happy.
Our Slovak Voice Actors
Voice Crafters represent some of the best Slovak voice actors you'll find online.

Each narrator is a native Slovak speaker and has invested years in honing their craft to perfection. All are versatile and have experience recording for different type of projects, so whether you're working on:

Or any other project requiring that perfect Slovak voice recording, rest assured you'll receive audio in the broadcast-ready quality.
You can work directly with your chosen voice talent on our platform and use our message board to chat and exchange files. For larger projects involving  localization and/or more task intensive post-production work, simply contact us to manage everything for you from start to finish.
Need to sync the audio to video? add SFX ?mix the voice recording with a soundtrack? Do some video editing and After-Effects? We can do it all!
We are experts at localizing media and translating videos to Slovak. So, if you need services like video translation and subtitling, just let us know.
And there more…!
If you are looking for original production music for your creative project, check out our royalty-free music site – Audio Buzz for hand-picked music at a great price!
Please, let us know if we can help you find the perfect voice or if you have any questions. We're here to help!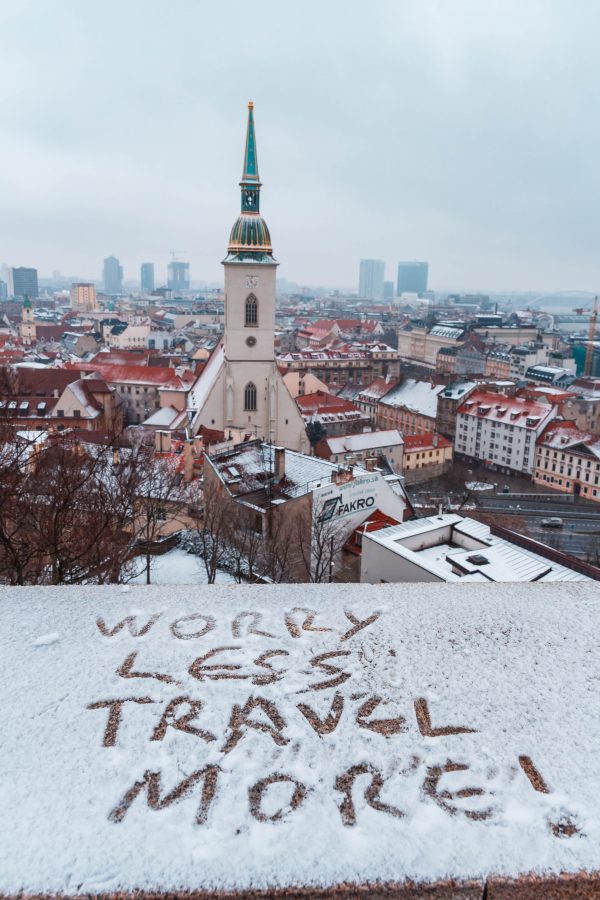 Slovak voice overs: what you need to know
The Slovak language — sometimes called Slovakian — belongs to the West Slavic language group. It's spoken by around 5 million people — primarily in Slovakia where it's the sole official language. However, Slovak is spoken outside the mainland, too.
Slovak holds a minority language status in Hungary, The Czech Republic, Ukraine, and Serbia (more specifically — Vojvodina province).
Additionally, while not extensive, there are Slovak-speaking communities in Russia, Poland, Canada, and The United States. Slovak is also one of the 24 official languages of the European Union.

Did you know:
Slovak is known for its notoriously difficult words, formed mostly from consonants. For example, 'smrť (death) and 'štvrť (quarter). Because of the consonant clusters, Slovak is a hard language to learn and to pronounce!
Language History
Linguists believe that Slovak developed from the Proto-Slavic language in the Middle Danube region (today's capital city Bratislava). Despite its deep Slavic roots, Slovak is a rather young language. The first evidence of written Slovak date back to the 14-16th centuries.
However, the language wasn't widespread. Slovak was popularized and emerged as a literary language only in the early 19th century. Because of that, Slovak didn't have a standardized language variant for many centuries. First attempts at standardizing the language were made only in the 19th century.
The birth of modern Slovak as it's spoken today is thought to be the year of 1852 — when a language was codified and the literary standard was established. The official status of Slovak changed during the 20th century — Slovak, alongside Czech, was the official language of Czechoslovakia.
After Slovakia gained independence in 1993, Slovak has been the sole official language of the country.
Close Relations
Slovak has some similarities to other Slavic languages, however, it's most closely related Czech. Both languages are in the same Czech-Slovak language group and share many similarities in grammar, vocabulary, pronunciation, and sentence structure.
In fact, Czech and Slovak are mutually intelligible. Both Czechs and Slovaks have no problems understanding each other. Due to the shared history of both countries, linguists agree that Slovak and Czech form a dialect continuum.
Slovak also has considerable similarities with Polish. While Slovak and Polish aren't mutually intelligible, they do share a part of the vocabulary as well as some similar pronunciation patterns.
The core of the Slovak vocabulary is historically inherited from its Slavic ancestors. However, Slovak has quite a few loanwords from other languages. Borrowings from Latin, German, Hungarian, Polish, and Greek are quite common.

Did you know:
Just like many languages around the world, Slovak recently started borrowing words from English. English terms related to popular culture, media, and technology regularly enter the Slovak vocabulary.
Accents and Voice Over Tips
Slovak dialects have been categorized into three major groups: Western, Eastern, and Central. All dialectal groups have several language varieties that are more region-specific. In terms of intelligibility, all Slovak dialects are thought to be mutually comprehensible.
The standard Slovak variant is used as the official language — in education, media, literature, and official state matters. The standard dialect is based on the Central Slovak dialects.
When recording a Slovak voice over, make sure you're aware of the language's complex consonant structure. Slovak has many consonant clusters that make the pronunciation slower and require more effort. Many everyday Slovak words might sound like tongue twisters to the foreign ear — so make sure everything is clear and not too fast!
Slovak Voice Over Projects