Refine Search
Gender
Age
Category
Got Music?
Looking for fresh production music to go with your voice over?
Success Stories
Anat Kutner, Sunday Sky
Sunday Sky have been working with Voice Crafters since 2010. During all these years we have been getting the best service you can expect from a vendor. Our voice over requirements are more challenging than the average client, and voice crafters always rises to the occasion, in a professional, pleasant, organized manner. And you get all of this for a very fair price!
Step 1
Invite to Project
Listen to samples and invite voice actors to audition and quote for your project.
Step 2
Hire Talent
Hire your selected talent, fund project and communicate via our message board.
Step 3
Release Funds
Approve the recording and release funds for the talent when happy.
Our Slovenian Voice Actors
We at Voice Crafters pre-screen every single voice actor to ensure you get broadcast-ready audio by a professional, native Slovenian talent.
our voice artists are adept in whatever project you may be working on. So whether you're producing:
…or for anything else requiring a native Slovenian voice, we have the perfect voice actor for the job!
Getting your voice recording is quick and easy. You can either work directly with the talent through our platform, or for bigger jobs involving localization, intensive post-production and/or video editing work, just contact us and we'll  take over the project from start to finish for you!
From translation and subtitling, to audio sync to picture, SFX, video editing and much more – We offer everything you need for your creative project.
And there's more…!
Need original production music for your video or presentation? check out Audio Buzz, our amazing royalty-free music site. You'll find a huge catalog of original production music at a great price!
Have a question? Just let us know how we can help you with your project!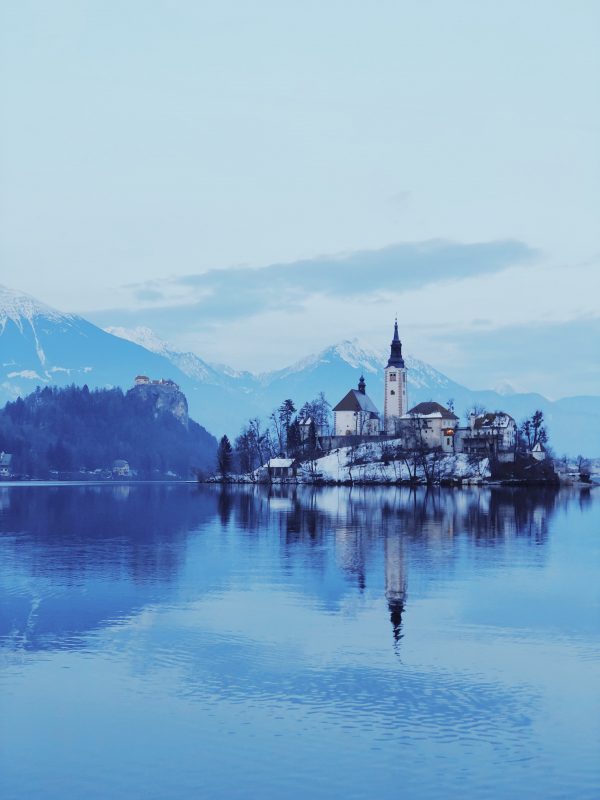 Slovenian voice overs: what you need to know
Slovenian, sometimes referred to as Slovene or Slovenščina, is a South Slavic language, spoken by around 2.5 million native speakers, mostly in Slovenia. Slovenian usage isn't as widespread as other European languages and is spoken in neighboring territories only.
Apart from Slovenia, Slovene is spoken in several regions in Italy, Hungary, Austria, and Croatia. In fact, Slovenian is one of the official minority languages in Italy and Austria. Since 2004, Slovenian has been one of the official languages of the European Union.

Did you know:
Language History
Slovenian has a rich history, spanning over 11 centuries. Just like other languages in the Slavic family, it's thought that Slovenian originated from Proto-Slavic — an ancestor of all Slavic languages.
Slovenian as an individual language variety emerged from Old Church Slavonic around the 9th century. Around this time, the first written Slovenian texts appeared — the Freising manuscript. Freising manuscripts are considered to be the oldest Slavic writings to date.
However, written Slovenian wasn't extensively used until around the 16th century, more precisely — until the Reformation. Slovenian emerged as a literary language largely because of translated religious texts.
Modern Slovenian was standardized and widely used as a spoken and literary language since the mid-19th century. However, the extensive use of Slovenian took a hit in the 20th century when Slovenia was a part of Yugoslavia. While Slovenian was one of the official languages of the federation, it was heavily influenced by Serbo-Croatian.
Slovenian has been the sole official language of Slovenia since 1991 — once the country gained its independence back.
Close Relations
Slovenian is closely related to other South Slavic languages such as Bulgarian, Macedonian, and Serbo-Croatian. The closest languages to Slovenian are considered to be the Serbo-Croatian varieties: Serbian, Bosnian, Montenegrian, and Croatian.
Slovenian and Serbo-Croatian languages are more or less mutually intelligible. However, the level of mutual comprehensiveness varies between the dialects. For example, it's easy for a  Slovenian speaker to understand Serbian and Croatian, but it gets a bit more challenging when it comes to Montenegrian and Bosnian.
Slovenian shares some similar grammar, pronunciation, and vocabulary with West Slavic languages, most notably — with Polish, Czech, and Slovak.
When it comes to the Slovenian vocabulary, the majority of the words are inherited from the ancient Slavic past. However, the language has quite a few foreign words up its sleeve. Slovenian mostly borrowed from Serbian, German, and Croatian. More recently, some English words have also entered the Slovenian lexis.

Did you know:
During WWII when Slovenia was under the German rule, Slovenian was completely banned in education. In fact, the use of Slovenian was limited to the bare minimum in all aspects of life, including personal conversations.
Accents and Voice Over Tips
Slovenian might not be one of the most spoken languages in Europe, but it really beats the majority of them in terms of dialects. Linguists distinguish up to 50 different Slovenian dialects! This number is debatable and depends on how the dialects are categorized, however, Slovenian is really rich in terms of regional dialects.
Despite the abundance of dialects, standard Slovenian is used in education and other official matters. Standard Slovenian is heavily based on the Lower Carniolan dialect — a variety spoken in Ljubljana.
When recording a Slovenian voice over, it's useful to know some of the peculiarities of the language. First, Slovenian has two words for you  — the formal and informal variants. The informal 'ti' is used in informal situations only and it's considered impolite when used referring to older people or people that aren't close friends.
Additionally, Slovenian is a highly inflected language — the words have many endings depending on the sentence they're used in. So make sure you're clearly pronouncing the word endings as they carry a lot of meaning!
Slovenian Voice Over Projects