Refine Search
Gender
Age
Category
Got Music?
Looking for fresh production music to go with your voice over?
Success Stories
Anat Kutner, Sunday Sky
Sunday Sky have been working with Voice Crafters since 2010. During all these years we have been getting the best service you can expect from a vendor. Our voice over requirements are more challenging than the average client, and voice crafters always rises to the occasion, in a professional, pleasant, organized manner. And you get all of this for a very fair price!
Chinese (Mandarin)
Taiwanese

Taiwan
He is "the guy next door" only better, and professional. His voice sounds warm, uplifting, and frien...
Kent C.

Chinese (Mandarin)
Taiwanese

Taiwan

He is "the guy next door" only better, and professional. His voice sounds warm, ...

Get a quote now

Invited
Step 1
Invite to Project
Listen to samples and invite voice actors to audition and quote for your project.
Step 2
Hire Talent
Hire your selected talent, fund project and communicate via our message board.
Step 3
Release Funds
Approve the recording and release funds for the talent when happy.
Our Taiwanese Voice Actors
Our pre-screened, professional Taiwanese voice actors are experienced and versatile. You're guaranteed to receive broadcast-quality audio for whatever project you're working on, whether it's:
or any other creative project in need of a native Taiwanese voice over.
You can work with the voice actor you choose through our platform to receive your voice recording (typically within 24-48 hours). Alternatively, if you're working on a larger project, involving localization, video editing and/or task-intensive post-production work, simply call on us to manage everything for you.
You can rely on our experience for any of the these services:
Professional translation to and  from Taiwanese
Taiwanese subtitles
Audio sync to picture
Sound effects and Foley
Mixing and mastering
Professional video editing and After-Effects
And….there more!
For original music for your video or presentation, check out our royalty-free music catalog – Audio Buzz. You'll find a huge selection of original tracks to choose from at super-affordable prices.
Of course, you can always contact us for help and recommendations!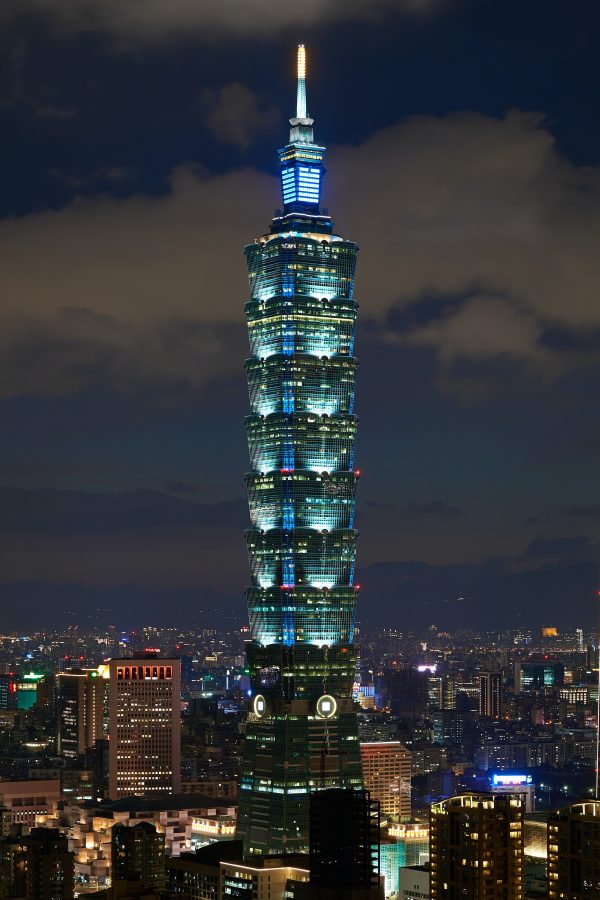 Taiwanese voice overs: what you need to know
Taiwanese, also called Taiwanese Hokkien, Holo, and Taigi, is a variety of the Hokkien language that's spoken in Taiwan. Taiwanese belongs to the Southern Min language family and is native to around 16 million speakers.
Taiwanese is one of the official languages of Taiwan. While Mandarin Chinese is the primary language of the country that's used in business and official matters, surprisingly, 70% of the country is also fluent in Taiwanese.

Did you know:
Until the 1980s, the usage of Taiwanese was greatly restricted in Taiwan. Mandarin Chinese dominated in all spheres: from politics and business to education and media. In more recent decades, Taiwanese have been experiencing a revival: Taiwanese is extensively taught in schools, and media in Taiwanese is booming.
Language History
Taiwanese Hokkien as a distinct language variety developed around the 16th century — when immigrants from Hokkien speaking regions in Southeastern China started inhabiting Taiwan. Naturally, they brought their own native language — Hokkien.
In the 17th century, Taiwanese started deviated from Hokkien spoken in China due to foreign influences. Half a decade of Spanish control as well as Dutch colonial rule had a huge impact on the independent language formation. In addition, the Hokkien that was spoken in Taiwan also mixed with indigenous local languages, producing a unique language variety.
Modern Taiwanese has been considerably impacted by the country's history and its relationship with China. Mandarin Chinese impact on Taiwanese is greatly debated in the linguistic field. However, since 1992, Taiwanese became one of the official languages of Taiwan and its use has surged in popularity.
Close Relations
Taiwanese is most closely related to other Southern Min languages that, just like Taiwanese, are also Hokkien varieties. Taiwanese is mutually intelligible with Quanzhou, Amoy, and Zhangzhou dialects.
Despite popular belief and long history between the two languages, Taiwanese Hokkien is not mutually intelligible with Mandarin Chinese. They do share similarities in grammar, however, the speakers of both languages can't hold a conversation because of differences in pronunciation and vocabulary.
The biggest part of Taiwanese vocabulary (around 80%) is of Chinese origin. Therefore, Taiwanese shares a big number of words and word parts with other Chinese varieties. Japanese loanwords are also common in Taiwanese. Words of Dutch and Spanish origin are rarer but also prominent.

Did you know:
Up until the end of the 19th century, Taiwanese wasn't a universally written language. Only in 2006, the Taiwanese Romanization System was officially implemented — it established a romanized writing system in contrast to commonly used Standard Chinese.
Accents and Voice Over Tips
Taiwanese is grouped into three regional varieties: northern, central, and northeastern coastal. The prestige dialect that's spoken in the city of Tainan is considered to be the standard language variation and is used alongside Mandarin in politics, official matters, business, and education.
When it comes to spoken Taiwanese, keep in mind that it is a tonal language, just like Mandarin. The tone of pronunciation can change the meanings of the words, so pay extra attention! Taiwanese has eight different tones that give the language a very unique sound, completely different from other Hokkien language varieties.
The extensive tone-changing rules make Taiwanese a rather tricky language to both understand and pronounce for non-foreign speakers. So when recording a voice over, make sure you know your target audience. You might need to slow down if non-natives will be listening!
Taiwanese Voice Over Projects