Refine Search
Gender
Age
Category
Got Music?
Looking for fresh production music to go with your voice over?
Success Stories
Audelia Boker, NICE
My team works with Voice Crafters on an on-going basis and it's always a no-brainer experience! Professional. Fast. Flexible. Creative. Customer Centric. Good Value for money. What more can one ask for?!
Step 1
Invite to Project
Listen to samples and invite voice actors to audition and quote for your project.
Step 2
Hire Talent
Hire your selected talent, fund project and communicate via our message board.
Step 3
Release Funds
Approve the recording and release funds for the talent when happy.
Our Cantonese Voice Actors
No matter what type of project you're working on, we have the perfect Cantonese voice actor for it. All our narrators are 100% vetted and can take on any project. Whether it's:
Whatever the project – we have the perfect voice for you!
You can either work with the voice artist you choose directly on our platform, or for larger projects requiring closer monitoring and management, just have us take care of the entire process.
We can handle post-production work like:
sync to picture
adding sound effects
mixing and mastering,
embedding subtitles
video editing
and just about anything pot-production!
Looking to add some production music? Visit our royalty-free music site for a huge selection of original and affordable tracks!
Feel absolutely free to contact us for more help and recommendations!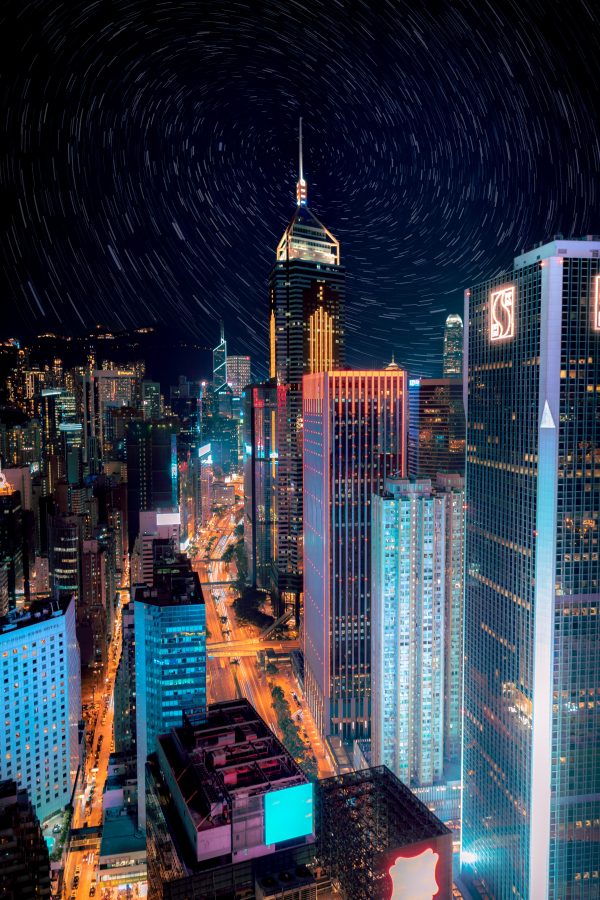 Cantonese Chinese voice overs: what you need to know
Cantonese is a variation of Chinese, spoken in Hong Kong, Macau and the southern Chinese regions of Guangdong and Guangxi. There are around 68 million native speakers.
Language History
Guangzhou became a cultural hub during the Song dynasty. In fact, it became the largest port in China with a trade network stretching as far as the Middle East. Cantonese became known as a prestige variety of Yue Chinese, known for opera and distinctive classical literature.
This meant that Cantonese became the Chinese language most used for interacting with the outside world, including the west.
After the Communist takeover in 1949, Standard Chinese (based on Mandarin) was introduced as the official language of the new state. Since then Cantonese has fulfilled a more regional role.
Close Relations
In mainland China, many people will speak both Cantonese and Mandarin. (Mandarin is the standardized form of Chinese promoted by the government since the start of the Communist era.) However, the two languages are not mutually intelligible.
Cantonese is part of the Yue family and differs from Mandarin in a few important ways. Although they are both tonal languages, Cantonese has six tones and the pitch of the voice communicates part of the meaning. In Mandarin, there are four tones, based on the direction of the voice, e.g. from lower to higher.

Did you know:
Hong Kong uses traditional Chinese characters for writing. In mainland China, Cantonese and Mandarin are written in simplified characters. Simplified characters were introduced by the Communist era to increase literacy rates.
Accents and Voice Over Tips
Cantonese is named for the city of Canton, now Guangzhou. But the largest community of Cantonese speakers is now in Hong Kong. The accents from these regions are mutually intelligible with that from Macau.
Cantonese is part of the Yue family of languages. This family has several related dialects, including Taishanese and Huazhou. These dialects cannot easily be understood by all Cantonese speakers.
Several countries in south-east Asia have substantial Cantonese-speaking communities, including in Vietnam and Malaysia. In these countries, accents and usage may be influenced by national languages and loanwords.
Since the main Cantonese accents from Hong Kong and Guangzhou are the most common, they are usually a safe bet. However, it always pays to consider your target audience and what they'll find easiest to understand.

Did you know:
Cantonese is the most commonly spoken form of Chinese by expats in North American and Europe.
Characters per minute
After translation from English, Cantonese texts will usually contract. Cantonese characters are dense in meaning, so they need to be read slowly. The rate of characters per minute is roughly equivalent to syllables per minute in English.
Many Asian languages don't have the same word boundaries as European languages. So it's better to plan your script in terms of characters, rather than words per minute. We would recommend an average rate of 200 characters per minute.
Please note that this rate should be adapted depending on the target audience and purpose of your video.
Chinese (Cantonese) Voice Over Projects