Refine Search
Gender
Age
Category
Got Music?
Looking for fresh production music to go with your voice over?
Success Stories
Audelia Boker, NICE
My team works with Voice Crafters on an on-going basis and it's always a no-brainer experience! Professional. Fast. Flexible. Creative. Customer Centric. Good Value for money. What more can one ask for?!
Step 1
Invite to Project
Listen to samples and invite voice actors to audition and quote for your project.
Step 2
Hire Talent
Hire your selected talent, fund project and communicate via our message board.
Step 3
Release Funds
Approve the recording and release funds for the talent when happy.
Our Danish Voice Actors
Voice Crafters works with Denmark's top voice over artists. Since 2008, we have hand-selected professional narrators who spent years perfecting their craft.
We look for talents with the experience and the voice that can take your brand to the next level.
Whether you need a voice recording for:
Whatever the project, we have the talent for you.
You can work directly with a voice actor you choose or for bigger projects – just ask us to manage the entire process for you!
We have a lot of experience in audio production and post-production and can sync the voice over to picture, add sound effects, mix, master and render to video. If you need some video editing, you can count on us as well!
And there's more…
We own our very own royalty-free, production music website. So if you need fresh, hand-picked music tracks at an affordable price, you'll find a huge selection right here!
Have questions? We've got answers.
Just drop us a line if you need any help or consultation with your project.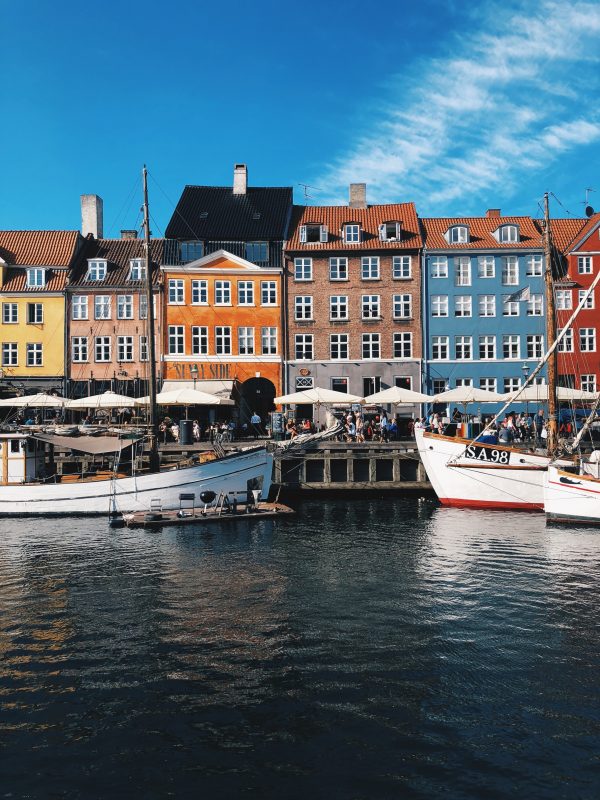 Danish voice overs: what you need to know
Danish is a North Germanic language with around 5.4 million native speakers. Most of the  Danish speaking population resides in Denmark and Greenland – with the latter having around 15-20% of its population adopted Danish as their first language.
There are Danish-speaking communities Scandinavia (most prominently in Norway and Sweden) with smaller pools all over the European Union.
Language History
Danish dates back to the Viking Era – it's a descendant of the Old Norse language. It comes from the East Norse dialect group, classified as "mainland Scandinavian" alongside Swedish and Norwegian. Danish language history is split into three periods: Runic Danish, Old/Middle Dialect, Early Modern Danish, and Standardized Danish.
Danish officially accepted the High Copenhagenian dialect in the mid 20th century, making it the national broadcaster's official dialect, slowly pushing out the other standards. This Copenhagen Dialect was initially developed in the 17th century, thanks to the growing popularity of the printing press.

Did you know:
Danish added a new letter – å –  to its alphabet in 1948. Before then, the double 'aa' was used instead. However, the new addition to the alphabet didn't make 'aa' completely absent as it's still used today in some words.
Close Relations
Danish being part of the North Germanic language family is closely related to Swedish and Norwegian, as they all derive from Old Norse.
In fact, Danish, Norwegian and Swedish are mutually intelligible. The speakers of all three languages can understand each other.
Additionally, Danish was widely spoken in Northeast England, where some words derived from Norse are still used. This is most common around Yorkshire, thanks to the Jorvik settlement which was established by the Danish Vikings.
Meanwhile, from the Middle Ages, Danish began borrowing many words from Low German, otherwise known as the Low Saxon language. This accelerated the prominent change that set Danish apart from Swedish and Norwegian languages.
Accents and Voice Over Tips
Danish is divided into four main dialects: Standard Danish, Insular Danish, Jutlandic, and Bornholmian. The latter three are all different from the standard in phonology, vocabulary, and grammar.
When it comes to the Danish dialects, the most popular one is Standard Danish. The standard language variation is preferred by most companies, government agencies, news broadcasters, and other institutions. Unless you're recording a very specific voice over, using the official Danish variation will be the right choice.

Did you know:
When speaking Danish, you can make words up as you go along! Similarly to German or Dutch, this language uses compounding extensively – that means there's an almost endless list of words you can come up with.
When recording Danish voice over, be aware of the very subtle difference coming from its massive vowel inventory. Keep in mind that when recording informal speech there is a big reduction of final consonants and unstressed syllables.
Additionally, many vowels form diphthongs – gliding vowels which change the pronunciation of the two elements making it up.
Danish Voice Over Projects
Danish voice over for Dansk 777 TV Commercial
The voice over for this Dansk 777 commercial was recorded by Grete T.
Grete has over 25 years of professional VO experience.
Visit her profile page here.