Refine Search
Gender
Age
Category
Got Music?
Looking for fresh production music to go with your voice over?
Success Stories
Anat Kutner, Sunday Sky
Sunday Sky have been working with Voice Crafters since 2010. During all these years we have been getting the best service you can expect from a vendor. Our voice over requirements are more challenging than the average client, and voice crafters always rises to the occasion, in a professional, pleasant, organized manner. And you get all of this for a very fair price!
Step 1
Invite to Project
Listen to samples and invite voice actors to audition and quote for your project.
Step 2
Hire Talent
Hire your selected talent, fund project and communicate via our message board.
Step 3
Release Funds
Approve the recording and release funds for the talent when happy.
Our Finnish Voice Actors
Here at Voice Crafters, we vet all of our voice actors, so you are guaranteed to receive broadcast-quality recordings from experienced professionals every single time!
Our native Finnish voice talents have plenty of voice acting experience and are versatile enough to provide you with any type of voice over you need, be it for:
…or any other creative project in need of a Finnish voice, count on our voice artists for perfect delivery.
Get your voice recording (typically within 24-48 hours) by working directly with the voice actor through our platform. For larger projects involving localization, more post-production or video editing work, just hire us to manage the entire process for you.
We provide quality translations, subtitling and audio post services like sync-to-picture, sound effects, mixing, mastering and more, so we can do all the heavy lifting for you!
And there's more…!
We even have our very own royalty-free music website. If you need original music for your video or presentation, check out Audio Buzz for a huge selection of awesome tracks at a great price!
Have any questions? Feel free to contact us. We're here to help!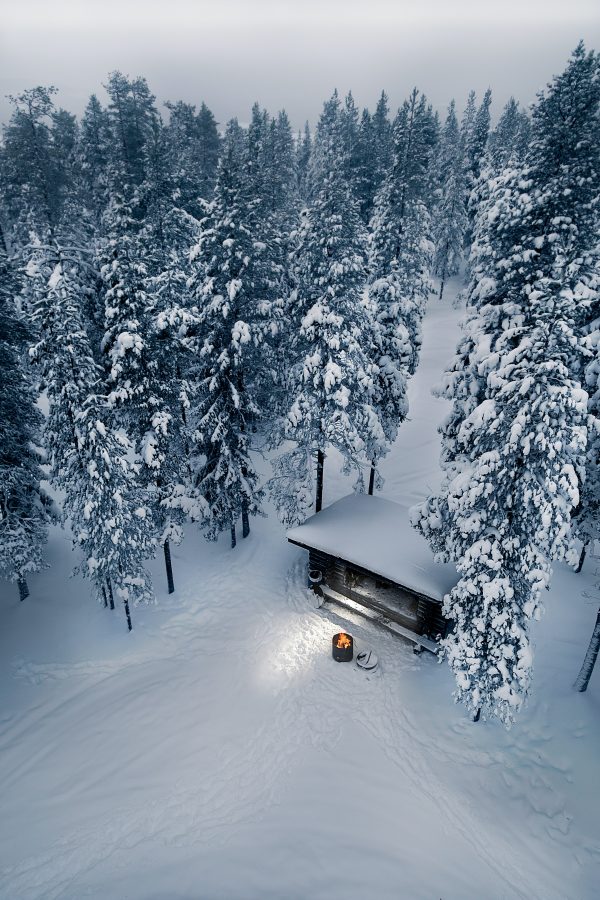 Finnish voice overs: what you need to know
Finnish is a Uralic language, spoken mostly in Finland where it's the sole official language. Currently, there are around 5.4 million Finnish speakers, 500,000 of which speak Finnish as a second language.
There are several Finnish speaking communities outside of Finland too. For example, Finnish is an official minority language in Sweden. Russia also has a Finnish speaking population, mostly in the country's northwestern regions.

Did you know:
Finnish doesn't have a word for "please". But that doesn't mean that the speakers don't have manners! There are other sayings that are used instead.
Language History
Like other Finnic languages, Finnish originated from the Proto-Finnic language that existed in Northern Europe around 1500–1000 BCE.
However, the first written text in Finnish dates back only to the 15th century. The first written variant of Finnish was greatly influenced by Latin, Swedish, and German.
Finnish became the official language in Finland only in 1863. Until then, Swedish was primarily used in education, official matters, and literature. So, the Finnish language is definitely a late bloomer – it's been in widespread use only since the 19th century.
Close Relations
Finnish shares similarities with other Finnic languages – Estonian, Karelian, and Vepsian. The only language Finnish is thought to be mutually intelligible with is Karelian. While Estonian belongs to a different sub-branch of Finnic languages, it shares some similarities with Finnish.
Over the centuries, Finnish borrowed many words from foreign languages, mostly from the neighboring territories. Since Finland was a part of Sweden for almost 700 years, there is a significant number of Swedish words in the Finnish vocabulary. In later years, Russian loanwords entered the language. However, Swedish had the biggest impact on the Finnish lexis.

Did you know:
In more recent decades, Finnish borrowed many words from English. Words such as 'ale', 'aerobics', 'chips', and 'cocktail' entered Finnish directly from English. However, the international word 'sauna' that's used worldwide originated from Finnish.
Accents and Voice Over Tips
Finnish dialects are divided into two groups: Western and Eastern. Both dialect groups are mutually intelligible, however, share some differences mainly in the pronunciation. Because of the geographical proximity, Western dialects have more similarities with Estonian than the Eastern ones.
Standard Finnish is based on the Western dialects used in the Greater Helsinki area. However, the capital city has a rather unique Helsinki slang. This particular slang greatly differs from the standard and other dialects – it has a huge number of foreign loanwords. Alongside regional varieties, standard Finnish is used in official matters: education, broadcasting, business, and sciences.
When it comes to spoken Finnish, keep in mind that it's spoken as it's written. In fact, Finnish has almost 100% similarity between sounds and written letters. However, Finish has two vowels that might be unfamiliar to a foreign ear – ä and ö.
Because of its simple stress system (the first syllable is always stressed), Finnish is rather easy to read and speak properly.
Finnish Voice Over Projects
Finnish voice over for Pluss500 Trading App
This lively and engaging voice over for the Plus500 trading app was recorded by Sini S.
Sini has over 10 years for experience in recording professional voice oves. She has a conversational and trustworthy voice and is versatile enough to take on any project.
Visit Sini's voice over page here.
Finnish voice over for IPWEA
The voice over for this video about infrastructure asset management was recorded by Matti N.
Matti has a deep, strong, expressive, persuasive and memorable voice. He is very versatile, from ultra-low to high mid-range voices and can also record characters voices.
Visit Matti's voice over profile right here.