Refine Search
Gender
Age
Category
Got Music?
Looking for fresh production music to go with your voice over?
Success Stories
Andreas Seidler, MT.Recordings
We've been working with Voice Crafters since 2012 on various IVR, commercial and corporate projects. They have a huge database with excellent voice artists, are very professional and at fair rates. We are happy to know them and look forward to the next 5 years!
Step 1
Invite to Project
Listen to samples and invite voice actors to audition and quote for your project.
Step 2
Hire Talent
Hire your selected talent, fund project and communicate via our message board.
Step 3
Release Funds
Approve the recording and release funds for the talent when happy.
Our French Voice Actors
Here at Voice Crafters, we represent some of the best French voice actors the Internet has to offer!
Regardless of the project, whether you need a French narrator for:
Or just about anything else, you'll find the best voice match for your creative project right here!
Silky, raspy, sarcastic or casual – just filter down the results to your exact specifications and let our search function do the work for you.
To understand what to expect as far as prices for professional voice overs go, visit our comprehensive voice over rate guide.
You can easily hire talent from our site and work with them directly through our message board, or for larger projects, just ask us to manage the entire process for you.
Do you need syncing the voice over to picture? Subtitles? SFX? a little video editing? Worry not – our team of professionals will help you bring your final product to the next level without breaking the bank!
And that's not all…
If you need hand-picked music to go with your video, just visit our royalty-free music website for an amazing selection of fresh tracks.
Contact us today for any help or consultation on your project.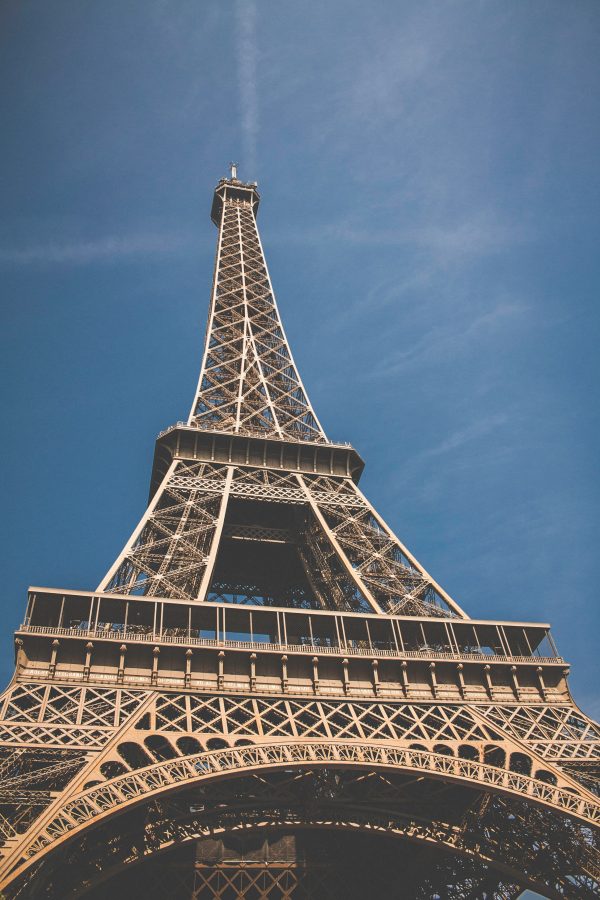 French voice overs: what you need to know
There are 80 million French speakers across 29 countries, including France, Belgium, Switzerland, Mali, and Canada. It is spoken on every continent and is the fourth most widely spoken mother tongue under the European Union.
French is a romance language derived from Latin.
Language History
French was documented from dates as early as 842. The documents recovered are known as the Strasbourg oaths – a romance version of oaths sworn by two grandsons of the holy roman emperor Charlemagne. There are some claims the text is poorly disguised Latin constructed to look authentic for political propaganda. Other claims assume the Latinizing tendencies reveal the struggle of the scribe when spelling French. This is because it was only spoken at the time.
French wasn't always spoken in France. During the Iron Age. France was part of the region of Gaul. In Gaul people spoke Latin.
The French academy (L'academie Francaise) was established in the 1600s as a council for the French language. This was a monumental step forward in developing the French language.
Locals didn't speak French until after the French revolution ended in 1799. After the revolution, the French government decided French would be the common language.
After the Norman conquest in England during 1066 and the victory at the battle of Hastings, French became the official language of the administration and aristocracy. This led to a great number of French words and expressions being incorporated into the English language. French has remained a major language to influence modern English.

Did you know:
The number of French Speakers is expected to rise to a staggering 700 million by 2050, with a large portion originating in Africa!
Close Relations
French is closely related to other romance languages including Portuguese and Spanish with a very close relation to Italian.
Accents and Voice Over Tips
French has 28 (!) different regional dialects within France. The two most distinctive dialects are Parisian French and Marseillais, spoken in Marseille. European (or Parisian French) is considered to be the standard. People learning a second language generally do so using Parisian French. Other dialects include Canadian French, African French, Acadian French, and Swiss-French.
Words per minute
French is one of the fastest naturally-paced languages with a rate of 7.18 syllables per second, or word speed of 160 wpm. However, we always advise to consider the project type and target audience when considering pace. E-learning material should be read at a much slower pace than a voice over for a car commercial, for example.

Did you know:
Before the French revolution started in 1789. French locals did not speak French as their mother tongue. Only after the revolution ended in 1799, did the government decree French to be the recognized language in their country. Until the 19thh century, French was still spoken widely in Germany than it was in parts of France.
French Voice Over Projects
French voice over for Ministry of Tourism TV ad
This beautiful TV ad for Israel's Ministry of Tourism was voiced by Sylvain B.
Sylvain is a dynamic voice artist with over 15 years of professional experience. He has voiced for Chevrolet, Lacoste, Playmobil and many others.
Visit Sylvain's voiceover profile here.
French voice over for RISCO SynopSYS and Axesplus
The voice over recorded for this Risco product video was performed by French voice actor Gaston T.
Gaston has been a pro voice actor since 2006 and specializes in character voices.
Visit Gaston's profile here.
French voice over for Eilat - vacation ad
The voice over for this cool travel ad was recorded by Faida L.
Faida has over 20 years of professional VO experience and has recorded for major brands the likes of JBL, Beaume Et Mercier and Mercedez Benz.
Have a listen to her voice samples here.