Refine Search
Gender
Age
Category
Got Music?
Looking for fresh production music to go with your voice over?
Success Stories
Audelia Boker, NICE
My team works with Voice Crafters on an on-going basis and it's always a no-brainer experience! Professional. Fast. Flexible. Creative. Customer Centric. Good Value for money. What more can one ask for?!
Step 1
Invite to Project
Listen to samples and invite voice actors to audition and quote for your project.
Step 2
Hire Talent
Hire your selected talent, fund project and communicate via our message board.
Step 3
Release Funds
Approve the recording and release funds for the talent when happy.
Our Hebrew Voice Actors
Our Hebrew voice actors are experienced and versatile, adept in voice over acting and ready to hit the record button for your next assignment, be it:
or anything else – we've got the right voice for the job!
Work directly with voice actors on our platform, or for projects involving localization and more substantial post-production work, simply hire us to manage the entire process for you.
We have a lot of experience in translating videos to multiple languages, as well as subtitling, sound effects, mixing, mastering…you name it!
And it gets better…
Need an awesome musicbed for your video or presentation? just check out our royalty-free music website – Audio Buzz, for original production music at a bargain of a price!
If you need any help or have questions, please drop us a line and we'll be happy to assist!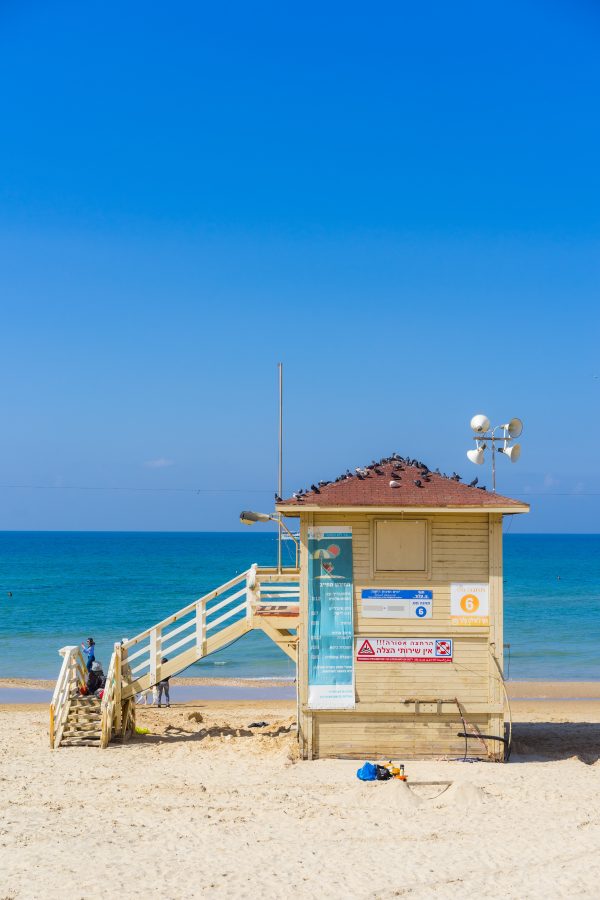 Hebrew voice overs: what you need to know
Hebrew is a Northwest Semitic language, mostly spoken in Israel. Historically, Hebrew is regarded to be the language of Israelites. Today, the Modern Hebrew language has more than 9 million speakers, out of which 5 million speak it as a first language.
Modern Hebrew is the official language in Israel. However, it's also spoken in Jewish communities around the world. The United States has the biggest expatriate Jewish community (5 million) so Hebrew is widely spoken there. France and Canada also have notable Jewish communities.

Did you know:
Hebrew is the only spoken language in the world that was successfully revived from extinction. Hebrew was considered a dead language until the 19th century — when efforts to restore the language started.
Language History
Hebrew is one of the oldest languages in the world that's still in use in the present day. The history of this ancient language is extremely rich, unique, and spans over many centuries.
Hebrew history is usually grouped into four periods: Biblical, Mishnaic, Medieval, and Modern. Linguists agree that Hebrew emerged as a spoken language around 1200 BCE in the Kingdoms of Israel and Judah. First writings in Hebrew — Khirbet Qeiyafa Inscriptions — date back to the 11th century BCE.
The ancient language began to die out around 200-400 CE. It was revived and turned into an everyday spoken language only at the end of the 19th century. To this day, it's the only language that was successfully revived and remains used.
Close Relations
Hebrew is closely related to other Semitic languages — Amharic, Tigre, Aramaic, and Maltese. However, it's most closely related to Arabic.
While the two languages are not mutually intelligible, they share many similarities. For example, both Hebrew and Arabic have a system of three-letter roots, share some letters in the alphabet, and have some shared slang. Additionally, Hebrew vocabulary has many words of Arabic origin.
Modern Hebrew vocabulary had to be expanded to accommodate the contemporary lifestyle. Therefore, Hebrew extensively borrowed from other languages. There are many loanwords in Hebrew of Polish, Russian, Yiddish, and German origins.

Did you know:
There are many commonly used English words that actually originated from Hebrew. For example, Sabbath, Massiah, kosher, cider, and hallelujah. Additionally, many popular names are of Hebrew origin, such as  Adam, Daniel, and David.
Accents and Voice Over Tips
Linguists distinguish two Modern Hebrew dialects: Standard Hebrew and Oriental Hebrew. Both of these dialects are mutually intelligible and are different mainly in pronunciation.
Standard Hebrew is used in Israel and serves as the official dialect in the country's life — education, broadcasting, official matters. Oriental Hebrew, on the other hand, is not as widely spoken and has more characteristics of Ancient Hebrew.
When it comes to recording a Hebrew voice over, it's important to know that Hebrew has some sounds that might appear unfamiliar to the foreign ear. For example, the letter 'r' is pronounced from the throat, just like in French.
Additionally, Hebrew has grammatical gender so verbs and adjectives correspond to the noun gender. To avoid any confusion, it's crucial to know the target audience of your recording. If the listeners are not native Hebrew speakers, make sure you're speaking clearly and slowly.
Hebrew Voice Over Projects
Hebrew Voice Over for House Wise
The voice recording for this animation video for House Wise was recorded by Gali S.
Besides her work as a professional voice actress, Gali is also a certifed VMT (Voice Therapy) and vocal teacher!
Visit Gali's profile here.
Hebrew voice over for Diamonds & Antwerp
The voice recording in this video describes the creation, mining and processing of most of the world's diamonds in Antwerp.
The voice over was recorded by Eyal G., a veteran voice actor with a deep, warm and bassy voice – perfect for commercials, trailers, promos and e-learning modules.
Visit Eyal's profile page here.
Hebrew voice over for Seminar Ha-Kibutzim
This promotional video produced by our client D-Cut was recorded by Ofer S.
Ofer is a professional voice actor and a radio broadcaster.
He has recorded for brands such as Suzuki, Sony, HP and others.
Visit Ofer's profile page here.