Refine Search
Gender
Age
Category
Got Music?
Looking for fresh production music to go with your voice over?
Success Stories
Anat Kutner, Sunday Sky
Sunday Sky have been working with Voice Crafters since 2010. During all these years we have been getting the best service you can expect from a vendor. Our voice over requirements are more challenging than the average client, and voice crafters always rises to the occasion, in a professional, pleasant, organized manner. And you get all of this for a very fair price!
Step 1
Invite to Project
Listen to samples and invite voice actors to audition and quote for your project.
Step 2
Hire Talent
Hire your selected talent, fund project and communicate via our message board.
Step 3
Release Funds
Approve the recording and release funds for the talent when happy.
Our Latvian Voice Actors
Our professional Latvian voice actors are ready to turn your script into broadcast-quality voice over recordings for any type of project. So if you're working on:
and anything else, rest assured you'll get excellent results with our talent.
You can work directly with narrators you select on our website, or for bigger projects, just let us take over the process from A-Z.
We can help you with:
Professional Subtitling
Audio sync to Picture
Sound Effects and Foley
Mixing & Mastering
Professional Video Editing and After-Effects
Whatever your needs, we have you covered!
And there's more…!
If your video or presentation requires original production music, check out Audio Buzz – our royalty-free music site. You'll find a huge catalog of premium music tracks at affordable prices!
Have questions? You can always contact us for help and recommendations!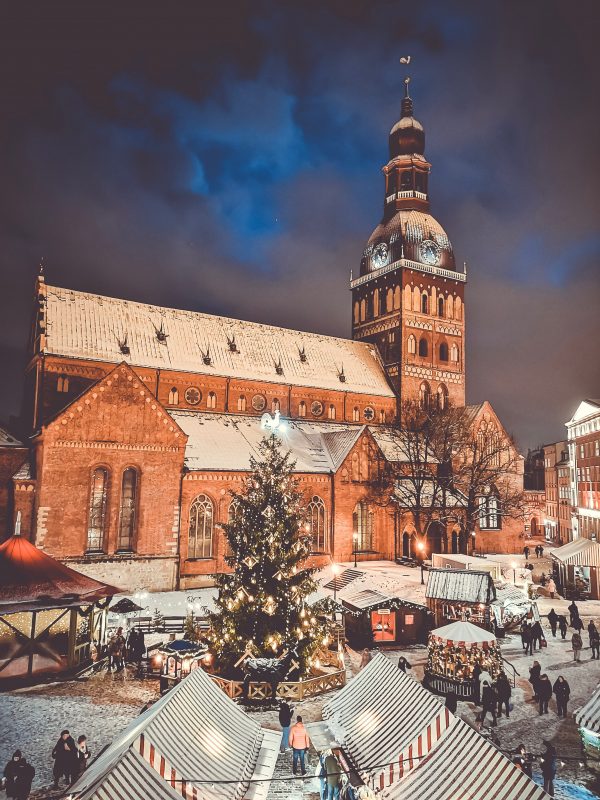 Latvian voice overs: what you need to know
Latvian is one of the three still living Baltic languages – the other two are Lithuanian and Latgalian. Only 1.7 million people are native Latvian speakers.
The majority of the native speakers live in Latvia, however, around 100 000 people speak Latvian abroad. While Latvian is the official language of Latvia, only 62% of them use Latvian at home.

Did you know:
Despite having such a small number of native speakers, Latvian is rather a popular language. It's possible to study Latvian in 22 universities abroad.
Language History
Latvian is a rather old language that originated in the Baltic region. Linguists consider that it started differentiating from another Baltic language – Lithuanian – around 800 CE. However, Latvian as a separate language developed several centuries later.
The oldest written Latvian texts (Roman Catholic catechism and Lutheran catechism) date back to the 16th century. It's widely considered that modern written Latvian was born around the time these religious texts were written.
Modern Latvian is a rather conservative language. In order to minimize the influence of English and Russian, the Latvian government implemented rather strict language policies.
Close Relations
Since Latvian is a part of a very small Baltic language group, it shares many similarities with Lithuanian and Latgalian. Latvian and Lithuanian are not mutually comprehensible but have many grammatical and lexical similarities.
Similarly to Lithuanian, Latvian also has some similarities with the ancient language of Sanskrit.
Things get trickier when it comes to Latvian and Latgalian. Some linguists claim that Latgaliian is a dialect of Latvian, while others claim that it's an independent language. Either way, Latvian and Latgalian are greatly similar and have high mutual intelligibility.
Latvian doesn't have many loanwords from other languages. However, some words of German, Lithuanian, and Russian origin appear in the Latvian vocabulary.

Did you know:
Latvian went through a process called Russification in the 20th century. During the Soviet occupation, Russian was used as the official language on the state, pushing Latvian to the margins.
Accents and Voice Over Tips
Latvian is categorized into three dialects: Middle, Livonian, and High Latvian. While they do have some differences, all three dialects are mutually intelligible.
The Middle dialect, spoken in central Latvia, is the basis of the standard Latvian. The standard variation of the language is preferred by the government, education system, media broadcasting, and sciences. Other Latvian dialects are highly regional and are used in everyday communication.
So unless the voice over is highly specific, standard Latvian should be the right choice for the recording.
It's worth mentioning that the standard Latvian dialect has fixed initial stress – an important feature to note when recording a Latvian voice over. Additionally, Latvian has two grammatical genders (masculine and feminine) that are indicated by the word endings.
Latvian Voice Over Projects