Refine Search
Gender
Age
Category
Got Music?
Looking for fresh production music to go with your voice over?
Success Stories
Andreas Seidler, MT.Recordings
We've been working with Voice Crafters since 2012 on various IVR, commercial and corporate projects. They have a huge database with excellent voice artists, are very professional and at fair rates. We are happy to know them and look forward to the next 5 years!
Step 1
Invite to Project
Listen to samples and invite voice actors to audition and quote for your project.
Step 2
Hire Talent
Hire your selected talent, fund project and communicate via our message board.
Step 3
Release Funds
Approve the recording and release funds for the talent when happy.
Our Lithuanian Voice Actors
From straight narration to animated voice acting – you'll find the perfect Lithuanian voice actor for your creative project right here at Voice Crafters.
Whatever project you're working on, whether it's:
or anything else requiring a professional voice recording, working with our talent guarantees you'll get the best results!
You can work with the voice talent you select directly on our website, or for larger projects, just have us take care of the entire process for you.
We're got years of experience in all aspects of audio production and post production work.
We can help you with sync, SFX and foley, mixing, mastering and much more!
We can even do some video editing so you don't need to run through hoops to get the complete product.
But that's not all…!
If you're also looking for the perfect music bed for your project, check out our royalty-free music website – Audio Buzz. You'll find a huge selection of fresh, original music to give your video or presentation the vibe you're looking for!
Browse our Lithuanian voice over professionals and contact us if you need help with anything at all.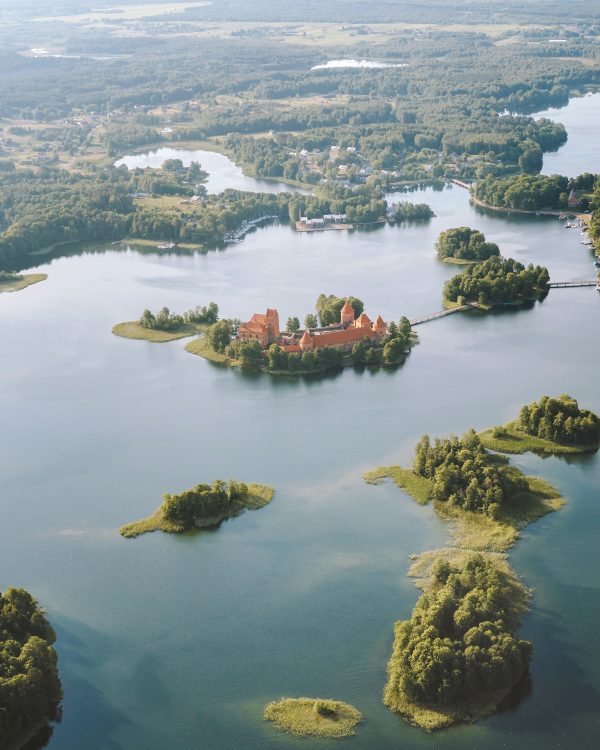 Lithuanian voice overs: what you need to know
Lithuanian, alongside Latvian and Latgalian, is one of the three living Baltic languages. Approximately 3 million people speak Lithuanian.
The majority of the speakers reside in the small country of Lithuania in Northeastern Europe. However, there are small Lithuanian communities around the world. Lithuanian is also one of the official languages of the European Union.

Did you know:
Lithuanian is considered to be the most conservative living Indo-European language. Because it retained many archaic features that are now lost in other languages, it's very similar to the ancient language of Sanskrit.
Language History
Lithuanian is one of the oldest languages that are still spoken in the world. While the first written texts in Lithuanian appeared only in the 16th century, Lithuanian roots actually go back to around 3500 BCE.
Lithuanian developed from Proto-Indo-European (PIE), a common ancestor of European languages. Linguists claim that unlike other Indo-European languages that changed greatly over the centuries, Lithuanian preserved the most features of the protolanguage.
For this reason, Lithuanian is greatly studied by linguists. It acts as a time machine that helps understand the roots of the Indo-European language family.

Did you know:
In Lithuanian, you can tell a woman's marital status from her last name. If it ends with -ienė, that means the woman took her husband's name.
Close Relations
Lithuanian is closely related to Latvian – the other surviving Baltic language. While the two languages are not mutually intelligible, they share many lexical and grammatical similarities.
Lithuanian also shares some similarities with the ancient language of Sanskrit. The connection between the two languages is most prominent in the vocabulary.
In fact, the oldest words in the Lithuanian vocabulary are almost identical to those of Sanskrit. For example, devá (Sanskrit) – dievas (Lithuanian) ("god") or sūnu (Sanskrit) – sūnus (Lithuanian) ("son).
Apart from the Sanskrit influences, Lithuanian vocabulary has some loanwords from other languages too. Words of Russian and German origin entered Lithuanian during the 18th and 19th centuries. In the 20th century, Lithuanian borrowed quite a few words related to technology from English (computer, fax, monitor, etc.).
Accents and Voice Over Tips
Lithuanian has two main dialects: Aukštaičių (Highland Lithuanian) and Žemaičių (Lowland Lithuanian/Samogitian). The two dialects are also categorized into several sub-dialects. Both dialects greatly differ from each other to a point that Žemaičių is considered to be a separate language.
The standard variation of Lithuanian that's used in the official life, government, and science originated from the Western Aukštačių dialect. The standard Lithuanian is the most popular variation. Other sub-dialects are limited to specific regions only.
When recording a Lithuanian voice over, keep in mind that Lithuanian is a pitch-accent language. In Lithuanian, a certain syllable in a word is always more prominent than others.
Additionally, Lithuanian has three grammatical genders: feminine, masculine, and neuter – so pay attention to the word endings.
Lithuanian Voice Over Projects