Refine Search
Gender
Age
Category
Got Music?
Looking for fresh production music to go with your voice over?
Success Stories
Audelia Boker, NICE
My team works with Voice Crafters on an on-going basis and it's always a no-brainer experience! Professional. Fast. Flexible. Creative. Customer Centric. Good Value for money. What more can one ask for?!
Romanian

Ireland
I`m Andrei From poetry to comedy, I can give you exactly the right energy to every read. Natural and...
Andrei F.

Romanian

Ireland

I`m Andrei From poetry to comedy, I can give you exactly the right energy to eve...

Get a quote now

Invited
Step 1
Invite to Project
Listen to samples and invite voice actors to audition and quote for your project.
Step 2
Hire Talent
Hire your selected talent, fund project and communicate via our message board.
Step 3
Release Funds
Approve the recording and release funds for the talent when happy.
Our Romanian Voice Actors
Voice Crafters offers 100% pre-screened, professional voice actors for any type of creative project.
Our narrators are versatile and have a great deal of experience in delivering voice recordings for:
And just about anything else requiring the perfect Romanian voice over.
Receiving your voice over is easy! You can simply work with the artist you select directly through our platform. Alternatively, if you have a for large projects requiring localization and/or task-intensive post-production work, you can call on us to do all the legwork and manage it for you.
Our team has years of production experience and can tackle any task – sync to picture, adding SFX, mixing, mastering or even video editing and After Effects.
And that's not all….!
If you're looking for production music for your video or presentation, check out our royalty-free music website for original, hand-selected music tracks, all at super-affordable rates!
Need help? Contact us with any questions you may have and we'll respond right away!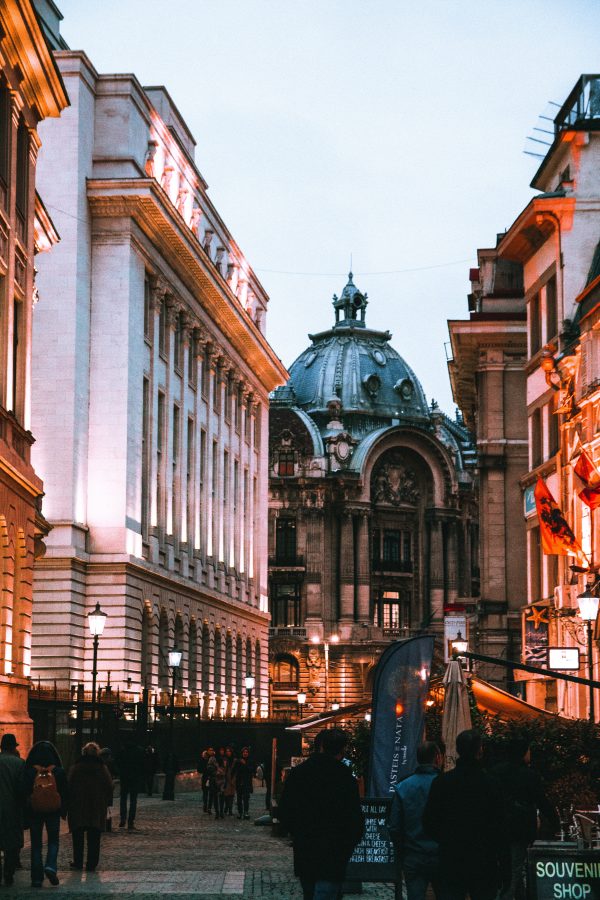 Romanian voice overs: what you need to know
Romanian, sometimes called Moldovan or Rumanian, is a Balkan Romance language with around 25 million native speakers mostly in The Republic of Romania and Moldova. Another 4 million people speak Romanian as a second language.
Outside of Romania and Moldova, where Romanian is the official language, it's also widely spoken in other countries and territories. There are significant Romanian speaking communities in Ukraine, Serbia, as well as Russia, Germany, and The United States.

Did you know:
Romanian is the only Romance language that took root and developed in Slavic dominated Eastern Europe. Surprisingly, Romanian managed to keep its Latin origins in a territory where Slavic influence was extremely abundant.
Language History
Romanian is a deep-rooted language that descended from Vulgar Latin. Sometimes called by linguists a "forgotten Romance language", its Latin roots are commonly overlooked due to the language's prevalence in Eastern Europe. Usually, when someone hears the term "Romance language", they think about French, Spanish, or Italian. However, Romanian is a true romance language through and through!
Romanian originated directly from Latin that was spoken in Southeastern Europe. While the current Romanian and Moldovan territories were not a part of the Roman Empire, Latin prevailed in the surrounding regions.
As an independent language, Romanian appeared around the 2nd century. However, it became widely used and out-rivaled Latin only around the 10th century. Modern Romanian as a language of education and media in Romania emerged in the early 20th century — after decades of being overshadowed by Russian in Imperial Russia.
Close Relations
Romanian has similarities with other Romance languages, especially to those that belong to the Italic language branch. Romanian and Italian are very closely related — there's a high degree of mutual intelligibility between the speakers of both languages. Interestingly enough, Romanians tend to understand Italian much better than vice versa.
Romanian has grammatical and lexical similarities to Spanish, Portuguese, and French. However, they're not as nearly related as Romanian and Italian.
While the majority of the Romanian vocabulary is of Romance origin (mostly Latin and French), it has plenty of loanwords from other languages. Borrowings from Slavic languages (Old Church Slavonic and Bulgarian), Turkish, and Greek are quite common.
Accents and Voice Over Tips
Romanian has four major dialects: Dacoromanian (spoken in Romania and Moldova), Aromanian (mostly used in Greece and Balkans), Meglenoromanian (an almost-extinct variety, spoken in Greece and Macedonia), and Istroromanian (used in Croatia and Slovenia).
Naturally, since Romanian is a widespread language, it has dozens of regional language varieties. Standard Romanian that's used as the official language in Romania and Moldova, is based on the Dacoromanian dialect.
When it comes to Romanian voice overs, it's important to note the language's similarity to other Romance languages. Any knowledge of Spanish, Portuguese, and especially Italian will be of great help — spoken Romanian has a similar tone and stress patterns to these languages.
Romanian Voice Over Projects