Refine Search
Gender
Age
Category
Got Music?
Looking for fresh production music to go with your voice over?
Success Stories
Andreas Seidler, MT.Recordings
We've been working with Voice Crafters since 2012 on various IVR, commercial and corporate projects. They have a huge database with excellent voice artists, are very professional and at fair rates. We are happy to know them and look forward to the next 5 years!
Step 1
Invite to Project
Listen to samples and invite voice actors to audition and quote for your project.
Step 2
Hire Talent
Hire your selected talent, fund project and communicate via our message board.
Step 3
Release Funds
Approve the recording and release funds for the talent when happy.
Our Russian Voice Actors
Our Russian voice actors are native, professional speakers, adept in voice acting and highly versatile.
So if you need native Russian narration for
you'll find the perfect Russian voice talent to record it for you right here!
Work on our platform and directly interact with the voice actor you choose for your project. Alternatively, for larger projects – simply hire us to do all the leg work for you.
We provide a wide array of services, such as:
Russian translation
Russian subtitling
Mixing & mastering
Video editing and After-Effects
But that's not all…!
If you are looking for the perfect production music for your creative project, just visit our royalty-free music website for a huge selection of original music for your video or presentation at a great price!
And of course, If you have any questions or need help finding a voice actor for your project, just send us a quick message and we'll help you right away!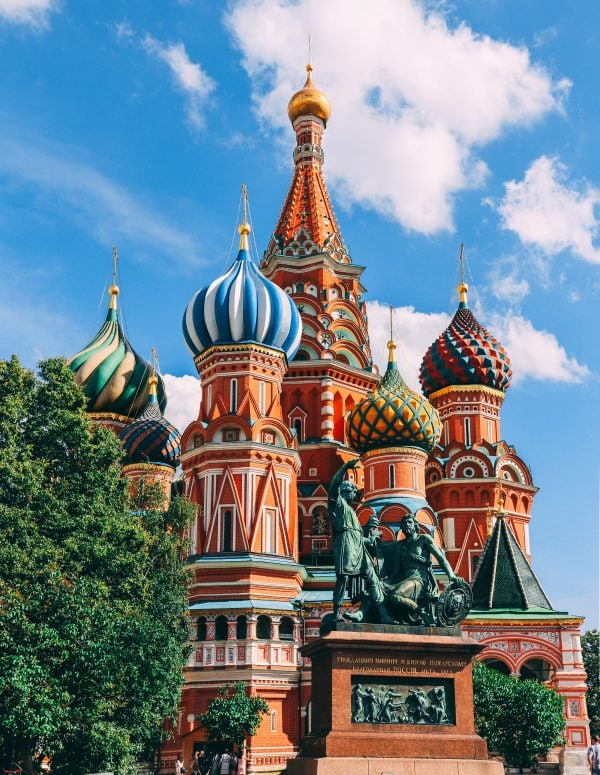 Russian voice overs: what you need to know
Russian is a widely spoken East Slavic language, native to Russia and Eastern Europe. An impressive 150 million people are native Russian speakers. In addition, another 110 million speak it as a foreign language.
Russian is the official language in 11 countries, including Russia and Belarus. However, its reach is widespread throughout Europe and Asia. Russian speaking communities are extensive in most post-soviet countries — the Baltic States, Ukraine, Georgia, Armenia, and others.
In fact, Russian is the most abundant native language in Europe as well as the most widespread language in Eurasia.

Did you know:
Language History
Russian, just like other Indo-European languages, has developed from the Proto-Indo-European. However, Russian as a distinctive language emerged somewhere between the 14th-16th centuries. Until then, a common East Slavic language was used in today's territories of Russia, Ukraine, and Belarus.
Similarly to other Slavic languages, Russian has been greatly influenced by Old Church Slavonic — a liturgical language of the Orthodox church. During the 18th-19th century, Russian was greatly modernized and Westernized — it extensively borrowed from other European languages and moved further from the influential religious language.
Russian became one of the most widely used and thought languages in Europe during the Soviet Union era. While each Soviet republic had its own independent language, primarily Russian was used in education, official matters, and public life.
Close Relations
Russian is closely related to several other Slavic languages. In fact, Russian, Belarussian, and Ukrainian share a high degree of mutual intelligibility. Generally, the speakers of all three languages can hold a conversation despite the language barriers. Linguists claim that written Russian has an 85% mutual intelligibility with written Belarussian and Ukrainian.
Russian is also closely related to the Ruthene (Rusyn) language. While there's some controversy about whether Rusyn is an independent language or a Ukrainian dialect, this language variety has many similarities to Russian.
Just like other Slavic languages, Russian inherited the majority of its vocabulary.  However, Russian vocabulary was greatly shaped by foreign loanwords. Russian extensively borrowed from Italian, French, and German.

Did you know:
English has quite a few words of Russian origin, mostly the terms related to the Russian way of life and culture. Words such as tzar, kefir, vodka, and Ruble are borrowed directly from Russian.
Accents and Voice Over Tips
Because of its broad spread throughout Europe and Asia, Russian has many dialects and regional varieties. Generally, the Russian dialects are divided into three groups: Southern, Northern, and Central (Middle).
Standard Russian that's used as the official language, as well as the literary standard, is based on the Moscow dialect (Central Russian). While the majority of Russian dialects are mutually intelligible, the standard language variant is preferred and used by the majority of Russian speakers.
Since Russian is an East Slavic language, it's important to pay attention that just like other languages in this group, Russian has a very particular tone and syllable stress. Additionally, Russian has many consonant clusters that are quite difficult to pronounce and understand for non-native speakers.
When recording a Russian recording, make sure you're paying attention to the word stress, and the word endings. Russian is a highly inflected language — word endings can change their meaning!
Russian Voice Over Projects
Russian voice over for 888Poker Gift Showers