Refine Search
Gender
Age
Category
Got Music?
Looking for fresh production music to go with your voice over?
Success Stories
Andreas Seidler, MT.Recordings
We've been working with Voice Crafters since 2012 on various IVR, commercial and corporate projects. They have a huge database with excellent voice artists, are very professional and at fair rates. We are happy to know them and look forward to the next 5 years!
Step 1
Invite to Project
Listen to samples and invite voice actors to audition and quote for your project.
Step 2
Hire Talent
Hire your selected talent, fund project and communicate via our message board.
Step 3
Release Funds
Approve the recording and release funds for the talent when happy.
Our Tagalog Voice Actors
At Voice Crafters, you'll find pre-screened, native Tagalog voice actors.

Our voice artists have years invested in their craft. They are experienced and versatile, so you are guaranteed pristine-quality audio for whatever project you're working on. Whether it's:

Or anything else you might need a native Filipino voice for.
You can work with your chosen voice talent directly via our platform. Alternatively, For larger projects requiring our project management, just call on us to handle everything from start to finish!
We have a lot of experience in localization and video translation. AND, we can take over any post-production tasks for you. Need to sync the audio to video? Add SFX? Mix the voice recording with a soundtrack? Video Editing? We can do it all!
And there more…!
Are you also looking for original production music for your project? Check out our royalty-free music site – Audio Buzz for hand-picked, original music to add that "wow" factor at amazing prices!
Please, do let us know if we can assist you in finding your perfect voice or if you need to consult about your project. We're here to help!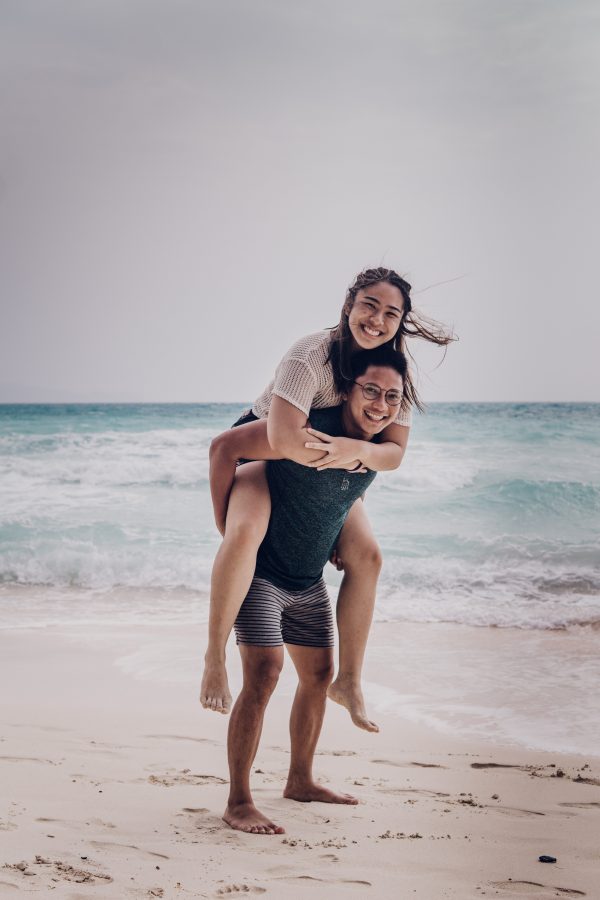 Tagalog voice overs: what you need to know
Tagalog is an Austronesian language, primarily spoken in The Philippines. It's an ethnic language of the Tagalog people — one of the biggest ethnolinguistic groups of the Philippines.
Tagalog is more known by its standardized form — Filipino. Filipino is one of the two official languages of The Philippines and the lingua franca of Filipinos worldwide
It's estimated that about 23 million people are native Tagalog speakers. Impressively, 45 million people speak Tagalog as a second language. It's a widely spoken language outside of The Philippines. In fact, it's the fourth most spoken language in the United States! Prominent Tagalog speaking communities are found in Canada, Malaysia, and Saudi Arabia.

Did you know:
Tagalog isn't a very difficult language to learn for an English speaker. In fact, it's considered to be a Category II language — an average English speaker can become proficient in Tagalog in around 44 weeks.
Language History
Linguists consider that Tagalog developed from the Proto-Philippine language — an ancient ancestor language of all Philippine languages. As an independent language, Tagalog emerged around the 10th century. The first written texts also appeared around this time.
Tagalog spread and usage was greatly affected by the Spanish colonial rule of The Philippines, which spanned for almost four centuries. During this time, the Spanish language dominated all aspects of official life, and Tagalog was pushed to the margins.
In the early 20th century, Tagalog was chosen to be the basis of the national language of The Philippines. The region had two official languages at the time — Spanish and English. The government sought to implement a national language, based on one of the native languages of The Philippines.
In 1983, Filipino — the standardized version of Tagalog — became the official language of The Philippines.
Close Relations
Tagalog is closely related to other Philippine languages, for example, Kapampangan,  Pangasinan, Ilocano, and Cebuano. The languages are not considered to be mutually intelligible, but they do share similar grammar, pronunciation, vocabulary, and word patterns.
Since Tagalog belongs to the Austronesian language group, it does have some similarities to other languages of this group. Most noticeably, Tagalog is similar to Malay, Māori, Hawaiian, and Malagasy.
In terms of vocabulary, the majority of Tagalog words are natively Austronesian. However, Tagalog extensively borrowed from foreign languages. There are many loanwords of English, Spanish, Japanese, Mandarin Chinese, and Sanskrit origin.

Did you know:
Taglish, or Englog, is the code-switching between English and Tagalog. Taglish is broadly used in The Philippines as well as overseas in the Filipino communities.
Accents and Voice Over Tips
Being a rather widespread language, Tagalog has many dialects and regional varieties. Tagalog dialects are categorized into four regional groups: Northern, Central, Southern, and Marinduque.
Tagalog has one standardized form — Filipino — that serves as one of the official languages of the country and is used in all official matters, education, and media. The standardized Tagalog is based on the Manila dialect — a language variety spoken in the capital Manila.
When it comes to spoken Tagalog, English and Spanish speakers don't have that many difficulties learning or comprehending the language. Tagalog doesn't have sounds that would appear foreign to the English speakers.
Nevertheless, when recording a Tagalog voice over, keep in mind that the language boasts a variety of regional accents. For example, in the capital Manila, the speakers tend to pronounce the sound i more strongly, as well as switch between o and u vowels. So when you're working on the recording, make sure you know your target audience as the regional accents are so unique!
Tagalog Voice Over Projects