Refine Search
Gender
Age
Category
Got Music?
Looking for fresh production music to go with your voice over?
Success Stories
Audelia Boker, NICE
My team works with Voice Crafters on an on-going basis and it's always a no-brainer experience! Professional. Fast. Flexible. Creative. Customer Centric. Good Value for money. What more can one ask for?!
Step 1
Invite to Project
Listen to samples and invite voice actors to audition and quote for your project.
Step 2
Hire Talent
Hire your selected talent, fund project and communicate via our message board.
Step 3
Release Funds
Approve the recording and release funds for the talent when happy.
Our Vietnamese Voice Actors
All our Vietnamese voice actors are pre-screened, native professionals. Whatever project you are working on, you're guaranteed broadcast-quality audio by an experienced talent. So, for your next:
and any other creative project in need of a Vietnamese voice over, you'll be sure to find the perfect voice artist right here!
It's super simple! You can work with your favorite voice actor through our platform and receive your audio quickly (usually within 24-48 hours). For larger projects involving localization and/or more post-production work, just contact us to manage the project for you from start to finish!
We have you covered for any of the these services:
Professional Translation to and from Vietnamese
Vietnamese Subtitles
Audio Sync to Picture
Sound Effects and Foley
Mixing and Mastering
Professional Video Editing and After-Effects
And…there more!
Looking for an awesome music background for your video or presentation? Check out Audio Buzz, our royalty-free music catalog for a huge selection of original tracks at super-affordable prices.
Of course, you can always contact us for more help and recommendations!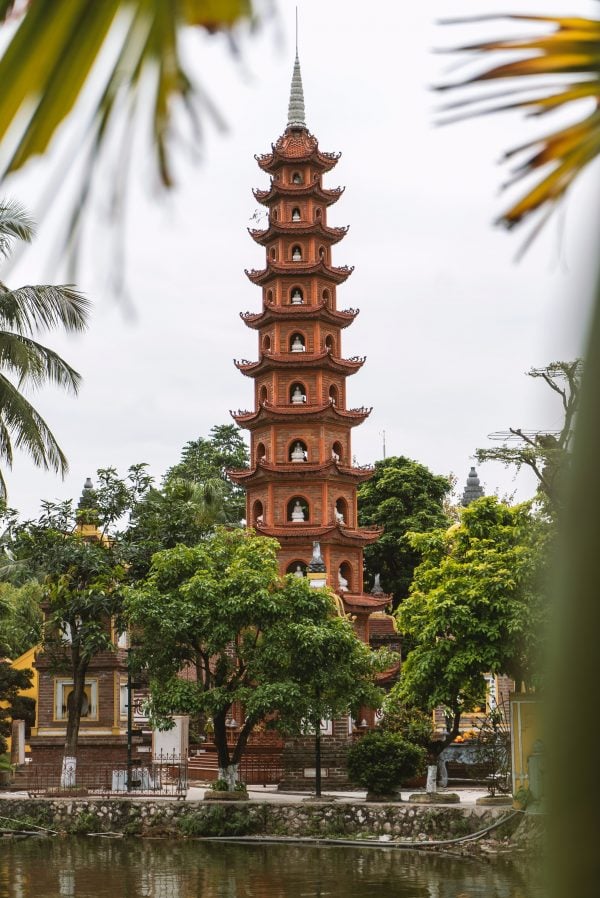 Vietnamese voice overs: what you need to know
Vietnamese is an Austroasiatic language with around 95 million native speakers, primarily in Vietnam where it's the sole official language. Vietnamese is also widely spoken outside its motherland. It's the sixth most spoken language in the United States!
Additionally, prominent Vietnamese speaking communities are found in Australia, Canada, China, and the European Union. Surprisingly, Vietnamese even has the official minority language status in the Czech Republic.
Vietnamese is also one of the official languages of ASEAN (Association of Southeast Asian Nations).

Did you know:
Historically, Vietnamese is the native language of the Kinh people — an ethnic group, local to Vietnam.
Language History
Vietnamese originated from Proto-Viet–Muong — a language variety that's thought to be the ancestor of Vietnamese and Muong languages.
In fact, Vietnamese is rather an ancient language whose history is grouped into six periods: Pre-Vietnamese, Proto-Vietnamese, Archaic Vietnamese, Ancient Vietnamese, Middle Vietnamese, and Modern Vietnamese. Linguists believe that as an independent language, Vietnamese emerged in the Proto-Vietnamese period — around the 7th century.
Modern Vietnamese as it's spoken today has been heavily influenced by the country's history. For many centuries, Vietnamese has been greatly impacted by the Chinese language. More recently, in the 19th century, after France invaded Vietnam, French became a powerful influence.
In 1975, Vietnamese became the official language of unified Vietnam.
Close Relations
Vietnamese is related to other Austroasiatic languages, such as Khmer and Mon. However, its closest relative is the Muong language that's primarily spoken in the north of Vietnam. The two languages have a high mutual intelligibility rate. The main difference between them is that Vietnamese has been considerably influenced by Chinese, while Muong kept more of its ancient features.
Vietnamese also has some similarities to Mandarin Chinese because of its historical influence. While the two languages are not mutually intelligible, they are both tonal, monosyllabic, and share a great part of common vocabulary.
In fact, around 50% of Vietnamese vocabulary is actually borrowed from Chinese. Additionally, Vietnamese has an extensive number of French loanwords. More recently, words of English origin have entered the Vietnamese vocabulary — they are mostly technological and popular culture terms.

Did you know:
The Vietnamese language extensively uses compounding (mixing already existing words) to create new ones. This practice is also greatly used in Mandarin Chinese.
Accents and Voice Over Tips
Vietnamese is categorized into three regional dialects: Northern (Hanoi dialect), Central (Huế dialect), and Southern (Saigon dialect). All three language varieties are mutually intelligible.
Standard Vietnamese is used in education, politics, and all official matters of the country. The standard language variant is based on the dialect spoken in the country's capital city Hanoi. So when recording a Vietnamese voice over, the standard dialect is most likely the correct choice (unless, of course, it's a highly-specific recording that requires a regional Vietnamese).
One of the most important things to keep in mind is that Vietnamese is a tonal language — the tone of the pronunciation can change the word's meaning. Vietnamese has six different tones — all of them are marked over or under the words with symbols. Because of that, Vietnamese sounds very musical and even bird-like.
If your target audience is foreign to Vietnamese, make sure you slow down and clearly pronounce the words. Otherwise, the recording might sound like a very beautiful song, however, not very intelligible!
Vietnamese Voice Over Projects