According to marketing experts, Americans are exposed to an average of 4,000-10,000 ads every day.
That's a lot of ads.
To make an impact on a viewer's mind, you need to ensure that your commercial is noteworthy and strikes a chord.
One of the ways to do this is to choose the best narrator you can find for your message. Eye-catching visuals and a compelling marketing message are important. However, the way your promotional message is delivered is key to engagement.
For example, do you remember the Trivago ads, featuring "the Trivago guy"?
While some might have found him appealing, his tone of narration may have been more suited to a whiskey ad. To some, he actually came across as slightly creepy in the Trivago commercials!
That said, finding the best narrator for your commercial can be tricky.
Where does one start? And how do you know which voice artist to pick for your project? Selecting a narrator is not merely about finding someone who's capable. They have to fit with your brand message and resonate with your target audience.
Fortunately, once you know what to vet for, finding the perfect match in a voice artist is not as hard as it seems. Keep reading to find out everything you need to know about zeroing in on that perfect narrator.
Take Time to Consider Your Brand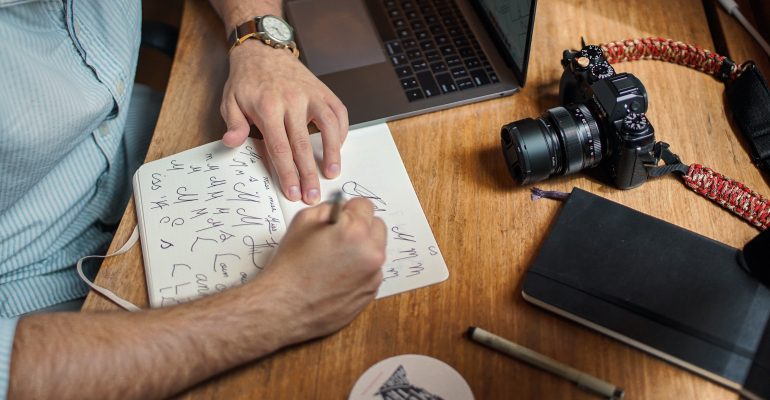 Not all commercials are the same and neither should their voice overs be.
Before you set out to find a narrator for your commercial, the first thing you need to do is consider your brand.
What kind of voice would best represent your brand? Is there a type of voice that would fit in with your vision and mission statement? Is there a particular accent that would be a good fit?
What about pace and energy?
Are you trying to convey a sense of urgency for a viewer to buy your product before "stock runs out" or a "sale ends" ? Consider a "hard-sell" approach.
Would you consider your product to be a luxury good? Or is it a high-end service for a more sophisticated audience? Perhaps you should consider a more "soft-sell" approach.
Either way, consumers typically buy when their state of mind is emotionally elevated. Having an intimate understanding of your target audience and knowing what kind of triggers will affect their mood will dictate your copy and the style of your commercial.
Whatever approach you are going for in your commercial, you'll need the perfect voice to compliment it.
Decide Whether You Want a Male or Female Narrator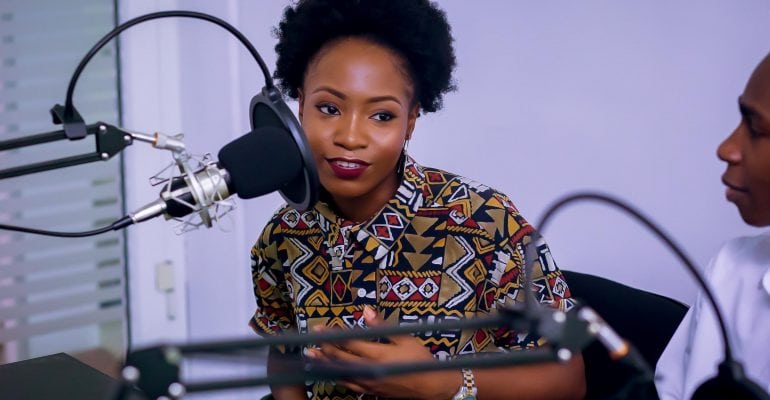 Another thing to think about is whether you want a male or female narrator.
Traditionally, there has been a belief that male voices are more convincing in commercials than female voices. This theory, however, has been disproved, both by research and the trend towards a more balanced use of both female and male voices in promotional material.
That said, what does seem to hold in certain cases is that male voices generally are perceived to be more forceful and women's more soothing. It might be useful to factor this in when considering the tone that you want your commercial to convey.
Another point to keep in mind when choosing the gender of your preferred narrator is your target audience. Some findings have revealed that women relate better to female-narrated commercials for women's products.
This preference is thought to hold across both genders. A man speaking about a man's product might be more believable than a woman speaking about, say, men's razors.
However, don't underestimate about the power of the unusual or unexpected. Even if your commercial is promoting a gender-specific product, narration from the opposite sex might add the perfect element of interest.
One example of this is the Carl's Jr. commercial featuring Charlotte McKinney.
Massive, juicy hamburgers are generally considered to be the ultimate "man food". If that's not enough, the gritty rock music background just ads to the "manliness" you'd expect from a Carl's Jr. commercial. All that is contrasted by a sexy, feminine Charlotte McKinney who totally shatters the male stereotypes and makes this ad totally memorable and effective!
Consider Your Target Audience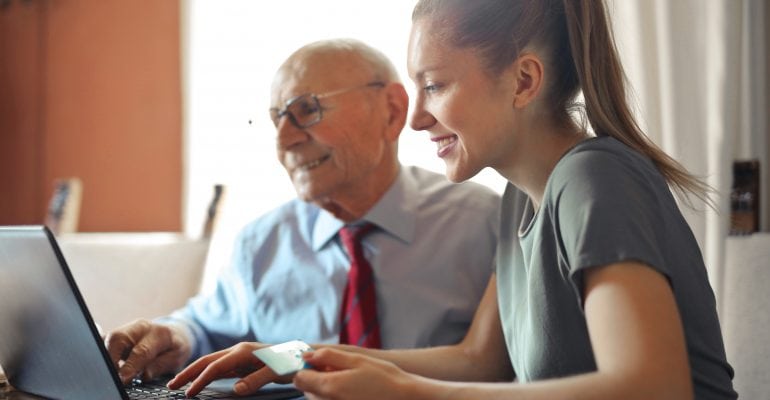 Speaking of your target audience, this is another key factor that will influence what type of commercial narrator you should choose.
Ultimately, you want your commercial to resonate with your target audience. It must speak to them and touch on emotion or need. It must NOT alienate or distance them.
To avoid this, think about the background and demographics of your audience.
For example, a 25-year-old actress living in LA might relate very differently to a certain narrator than a 38-year-old animal rights activist in the UK.
One of the things to keep in mind when considering your target audience is accents. In some cases, you might want to choose an accent from a different region than your target audience. In others, it might be best to stick to one from their region.
For instance, a southern US accent can come across as uneducated to Americans from the North. On the other hand, a northern accent could sound condescending to a target audience from the South.
Another example of this is a UK accent voice over for a commercial targeted at a US audience. Americans typically like British accents and associate them with class and good taste. Think, Bond—James Bond.
However, at the same time, if not used correctly, a British accent can also sound stand-offish or condescending and that can certainly alienate certain audiences.
If you are trying to decide between an American vs. British accent for a voice over, check out this post.
Find Potential Narrators and Listen to Demos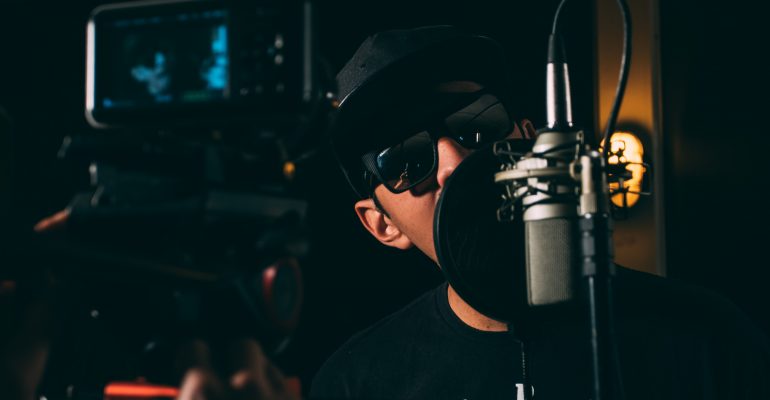 Once you have roughly determined what you're looking for, it's time to vet out a selection of potential narrators and listen to their demos.
If you don't know where to start, we invite you to take advantage of our easy-to-use search tool. With this, you will be able to apply filters and preview hundreds of commercial narrators.
What to Look for When Picking a Good Narrator
Once you are busy going through voice artists and listening to their demos, there are a few key things to look for.
These are:
Good clarity and articulation
Authenticity (tone and pitch does not sound staged or put on)
Consistency
Besides these elements, also vet for any wanted or unwanted characteristics (e.g., forceful qualities, soothing qualities, etc.).
Reach Out to Narrators and Request Auditions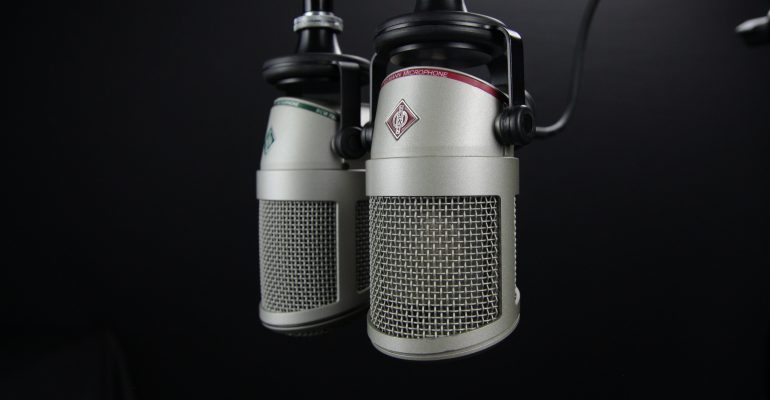 Once you have narrowed down the ones you like, the next step in finding a narrator for a commercial is to request auditions.
For the auditions, you should provide a script from which voice artists can work. The auditions will give you a good idea of what your copy will sound like. This will further whittle down your selection until you arrive at the perfect narrator for your commercial.
Find Your Perfect Narrator Today
Finding the ideal commercial narrator doesn't have to be hard. The secret is in doing your prep work and figuring out what you're looking for. From there, it's a matter of selection.
Now that you know the steps involved in picking a good narrator, are you ready to begin? If so, you are in the perfect place.
Here at Voice Crafters, we give you access to hundreds of voice artists. in any language You can browse through the community, listen to demos at will and request free quotations from the artists that catch your ear.
If you have any questions about the process, check out our FAQ section, or reach out to us and we will be happy to help.