Refine Search
Gender
Age
Category
Got Music?
Looking for fresh production music to go with your voice over?
Success Stories
Andreas Seidler, MT.Recordings
We've been working with Voice Crafters since 2012 on various IVR, commercial and corporate projects. They have a huge database with excellent voice artists, are very professional and at fair rates. We are happy to know them and look forward to the next 5 years!
Step 1
Invite to Project
Listen to samples and invite voice actors to audition and quote for your project.
Step 2
Hire Talent
Hire your selected talent, fund project and communicate via our message board.
Step 3
Release Funds
Approve the recording and release funds for the talent when happy.
Our Catalan Voice Actors
Voice Crafters offers 100% vetted, experienced voice actors to work on any type of creative project.
Here, you'll find the perfect Catalan narrator for:
And just about anything else requiring a Catalan voice over.
Getting your voice over is easy! You can work directly with the artist you select through our platform. Alternatively, for larger projects requiring more post-production work, just have us manage the entire process for you.
Our team has many years of post-production experience under its belt and can handle any task – sync to picture, adding SFX, mixing, mastering or even video editing and After Effects.
But that's not all….!

If you need production music for your video or presentation, just visit our royalty-free music website for totally original, hand-selected and affordable music tracks!
Contact us for more help and recommendations!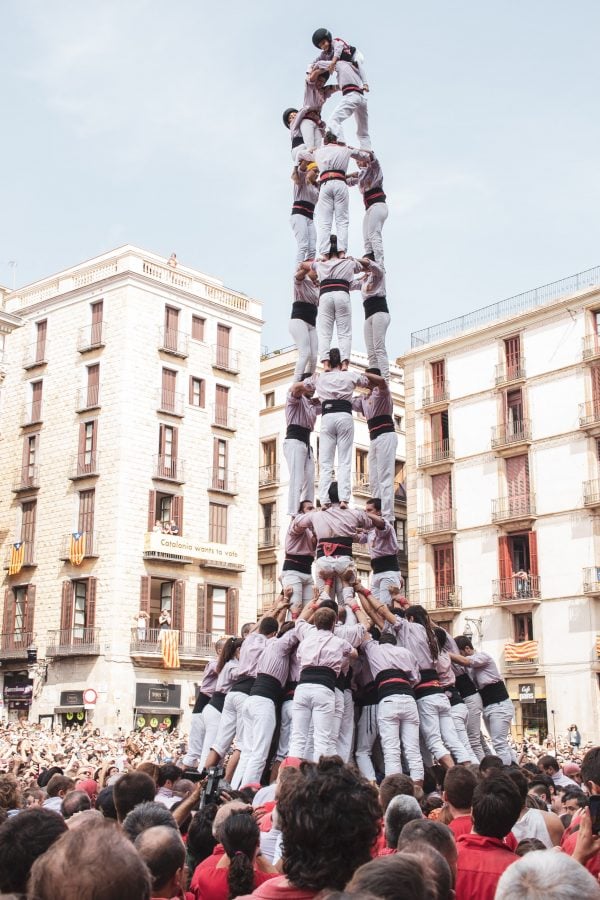 Catalan voice overs: what you need to know
Catalan is a Western Romance language, named after Catalonia – a region in Northeastern Spain. The name is not coincidental – Catalan is mostly spoken in the autonomous communities of Catalonia and Valencia.
Additionally, microstate Andorra is the only country in the world that has Catalan as the state's official language.
It's estimated that 10 million people speak Catalan worldwide, out of which 4 million are native speakers.
Language History
Catalan originated from Vulgar Latin – the so-called mother of all Romance languages – in the Middle Ages. There's evidence of written Catalan dating back to the 12th century.
Catalan lived its golden age during the 12th and 18th centuries when it was the official language of The Kingdom of Aragon. Millions of people in the Kingdom spoke fluent Catalan. When the kingdom became part of the Spanish monarchy, Catalan was overshadowed by Spanish.
Catalan experienced a revival in the 20th century. When the region of Catalonia reached a higher level of autonomy, Catalan was revived as a language of politics, culture, and everyday life.

Did you know:
In several instances, The Catalan language was considered inferior to Spanish and restricted or even forbidden. From 1940 to 1974, during Franco's regime, Catalan was banned in Spain!
Close Relations
Since Catalan is a Romance language, it has many similarities with other languages in the same group, such as French, Portuguese, Occitan, and Spanish.
Despite popular belief, Catalan isn't that similar to Spanish and the two languages are not mutually intelligible. Surprisingly, in terms of pronunciation and grammar, Catalan is closer to Italian and Portuguese!
 Catalan vocabulary has many loanwords of Latin and Greek origin, like many Romance languages. Additionally, Catalan lexis contains quite a few borrowings from Arabic and, in more recent times, from English.
Accents and Voice Over Tips
Catalan dialects are divided into two main dialect groups: Western Catalan and Eastern Catalan. Both of these groups contain region-specific varieties.
Western Catalan group contains 3 dialects: Valencian, Ebrenc, and North-Western Catalan. Eastern Catalan dialect group includes Central Catalan, Balearic, Alguerese, and Northern Catalan.
Surprisingly, Catalan has not one, but two spoken standards. Central Catalan is mostly preferred in Barcelona, while Valencian is more prominent in Valencia and Alicante provinces.
Keep this in mind when recording a Catalan voice over. It's important to know which standard of the language should be used as they slightly differ in pronunciation.
Another thing to note is that Catalan is a pitch-accent language, just like the majority of Romance languages. So particular attention should be paid to stressed and unstressed syllables of the word.
Words per minute
Just like with any other language, the speed of spoken Catalan depends on the context. However, since Catalan is related to Spanish (one of the fastest-spoken languages in the world), Catalan is a rather fast spoken language.
Catalan Voice Over Projects