Farsi Voice Over Artists
Looking for a native Farsi voice over? We're got some of the best Persian narrators you'll find.
Our vetted, professional Farsi voice over talents will provide you with HQ voice recordings for TV commercials, explainer videos promotional videos, IVR prompts and anything else you throw at us!
And that's not all…!
Do you need any of these additional services? We have you covered!
Professional Translation to Farsi
Farsi Subtitles
Audio Sync to Picture
Sound Effects and Foley
Mixing and Mastering
Professional Video Editing and After-Effects
Take a listen to our Farsi voice actors below and find your match through our search function.
You can also fine-tune your results by adding specific voice traits like "authoritative", "deep", "casual" and others in the search bar to find exactly what you're looking for.
Not sure? Just contact us for more help and recommendations!
Gender
Age
Category
Got Music?
Looking for fresh production music to go with your voice over?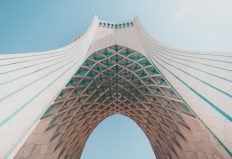 A Brief Background of the Farsi (Persian) Language
As Farsi is spoken by over 110 million people around the world, it is an important and large market to tap into for anyone with multimedia or advertising needs.
Once solely referred to as Persian, Farsi is a descendant of the original Persian language.
Farsi is an Indo-European language that is primarily spoken in Afghanistan, Iran, and Tajikistan.
Although Farsi is predominant in these countries, it is also found in regions of Western, Southern, and Central Asia.
Depending upon the location, Farsi is also known as Dari or Tajik.
The first documented knowledge of Farsi or Persian dates as far back as 400 BC. Since that time, Farsi has had a growing influence on many other neighboring lands and dialects.
Arabic, Armenian, Georgian, and Urdu each draw vocabulary and phonetics from the Farsi language.
Farsi is regulated by the Academy of Sciences in Afghanistan as well as the Academy of Persian Language and Literature in Iran.
There are many different offshoot dialects of the Farsi language.
It is important to know which specific dialect is necessary to reach your target advertising audience.
Our voice over actors can deliver Persian dialogue in each of the twelve Farsi subsets.
Contact us today for a free quote for your project.