Refine Search
Gender
Age
Category
Got Music?
Looking for fresh production music to go with your voice over?
Success Stories
Audelia Boker, NICE
My team works with Voice Crafters on an on-going basis and it's always a no-brainer experience! Professional. Fast. Flexible. Creative. Customer Centric. Good Value for money. What more can one ask for?!
Step 1
Invite to Project
Listen to samples and invite voice actors to audition and quote for your project.
Step 2
Hire Talent
Hire your selected talent, fund project and communicate via our message board.
Step 3
Release Funds
Approve the recording and release funds for the talent when happy.
Our Farsi Voice Actors
Our vetted, professional Farsi voice over talents will provide you with HQ voice Persian recordings for:
and any other creative project you're working on.
Getting your Farsi voice over recording is quick and easy. Just work through our platform and communicate with the voice talent directly. For larger projects involving more post-production or localization work, contact us to manage the process for you.
If you need any of these additional services, we have you covered!
Professional Translation to Farsi
Farsi Subtitles
Audio Sync to Picture
Sound Effects and Foley
Mixing and Mastering
Professional Video Editing and After-Effects
And that's not all…!
We have our own royalty-free music website where you can find a huge selection of original music tracks for your video or presentation at a great price. Go ahead and check out Audio Buzz today!
Not sure? Just contact us for more help and recommendations!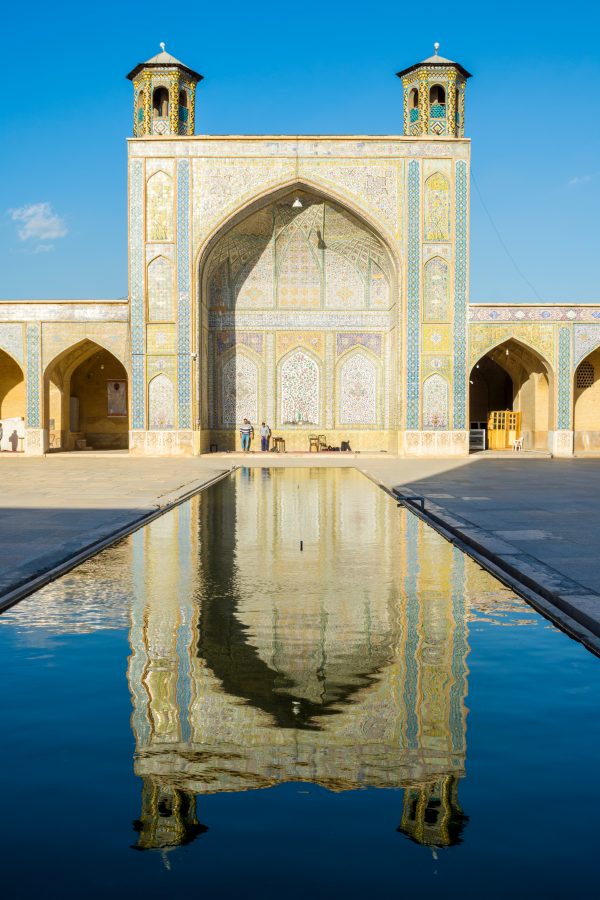 Farsi voice overs: what you need to know
Farsi, commonly known as Persian, is a Western Iranian language. It's spoken by more than 110 million people, mostly in Western and Southern Asia. It's estimated that around 70 million people are native Farsi speakers.
Farsi is the official language in Iran, Afghanistan, and Tajikistan. However, there are numerous expatriate Farsi-speaking communities in Russia, Azerbaijan, and Iraq.

Did you know:
Farsi is one of the oldest languages in the world that are still in use today. Farsi is thought to be at least 2500 years old and, surprisingly, has retained the majority of its ancient features to this day.
Language History
Farsi, as one of the oldest languages in the world, has a rich history that spans many centuries. Its vast history is categorized into three periods: Old Persian, Middle Persian, and Modern Persian.
Farsi, as it's spoken today, directly descended from Old Persian (in use until the 3rd century) – the language of the Persian Empire. First written texts in Farsi also date to the Old Persian period. Behistun Inscriptions are thought to be created around 522-486 BCE.
Modern Farsi appeared around the 8th century and, surprisingly, hasn't changed very much since then. It is a rather conservative language that managed to retain many ancient features.

Did you know:
Farsi changed very little during the centuries. Modern native Farsi speakers can, to a certain level, understand the Persian language from the 8th or 9th centuries.
Close Relations
Since Farsi is an Indo-European language, it shares some similarities with other languages in this group. Overall, Farsi has similarities with the majority of European languages. Farsi is also related to other Iranian languages, more notably to Pashto and Kurdish.
The core of Farsi vocabulary is native and is inherited from Proto-Indo-European. However, during its long history, Farsi obtained many loanwords from different languages. Words of Arabic, Turkic, and French origins are common. In recent decades, some words from English entered Farsi, mostly related to technology.
It's worth mentioning that English quite extensively borrowed from Farsi too. Words such as China, bronze, Khaki, lilac entered the English vocabulary from Farsi.
Accents and Voice Over Tips
There are three major dialect groups of Persian (Farsi): Iranian Persian, Dari, and Tajik. Iranian Persian is spoken in Iran, Dari is the official language variation in Afghanistan, and Tajik is a language variety spoken in Tajikistan.
Iranian Persian, Dari, and Tajik are standard forms of Farsi. While these major dialects differ in vocabulary, pronunciation, and writing, all three are highly mutually intelligible. Of course, each variety has its own regional dialects and vernaculars.
When recording a Farsi voice over, keep in mind that it's a pitch-accent language. Meaning that a word stress can change the word meaning.  Additionally, Farsi has many sounds that might sound foreign to the English speaker as they don't have any equivalents in English.
For example, ژ  (zh) or غ ق (gh).
However, the most important thing to keep in mind is which standard variety of Farsi should be used in the recording. Your target audience should indicate whether you should use Iranian Persian, Dari, or Tajik. While they are similar, they're not the same!
Farsi Voice Over Projects