Refine Search
Gender
Age
Category
Got Music?
Looking for fresh production music to go with your voice over?
Success Stories
Andreas Seidler, MT.Recordings
We've been working with Voice Crafters since 2012 on various IVR, commercial and corporate projects. They have a huge database with excellent voice artists, are very professional and at fair rates. We are happy to know them and look forward to the next 5 years!
Step 1
Invite to Project
Listen to samples and invite voice actors to audition and quote for your project.
Step 2
Hire Talent
Hire your selected talent, fund project and communicate via our message board.
Step 3
Release Funds
Approve the recording and release funds for the talent when happy.
Our Flemish Voice Actors
Our professional Flemish voice actors are ready to record broadcast-ready voice recordings for whatever you are working on. Whether you are putting the finishing touches on your:
Or any other project requiring that perfect Flemish voice, you'll find the perfect voice right here!
You can work directly with the voice actor you choose and get your voice recording quickly (most projects are complete within 24 hours!) or, for larger projects requiring localization and/or post-production, simply hire us to do the job for you.
We have a ton of experience in any of these supplemental services:
Professional Translation to and from Flemish
Flemish Subtitles
Audio Sync to Picture
Sound Effects and Foley
Mixing and Mastering
Professional Video Editing and After-Effects
And that's not all…!
If you need that perfect music bed for your video or presentation, be sure to check out our production music website – Audio Buzz, where you'll find a huge catalog of royalty-free music at a great price!
Of course, you can always contact us for help and recommendations!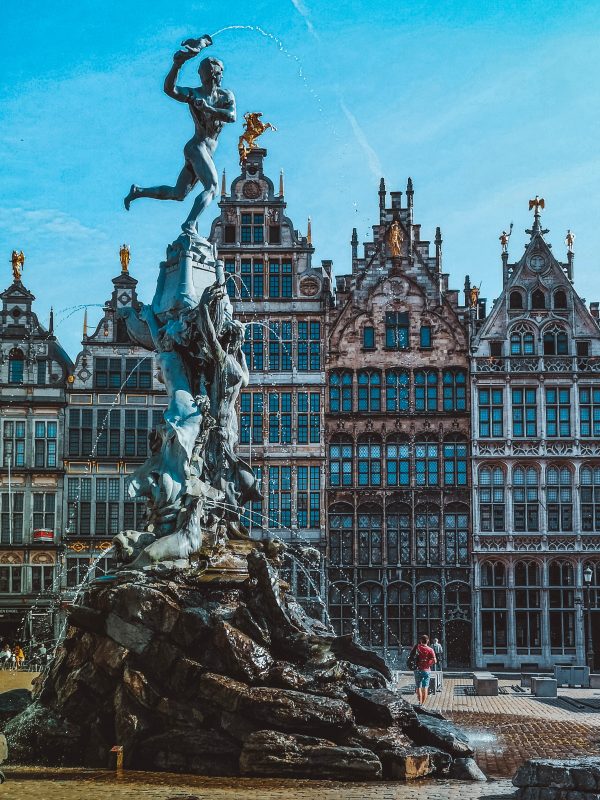 Flemish voice overs: what you need to know
Flemish, sometimes called Belgian Dutch or Flemish Dutch, is a group of Dutch dialects mostly spoken in Northern Belgium (Flanders). Flemish, the same as Dutch, belongs to the West Germanic language family. Around 6 million people are native speakers of this dialect.
Apart from Northern Belgium, Flemish is also spoken in French Flanders (a region in France) and in Zeelandic Flanders (a region in the Netherlands).

Did you know:
Flemish is a Dutch dialect, not a separate language. The speakers of standard Dutch can understand Flemish and vice versa. Just like American and British English variations, Dutch and Flemish slightly differ in grammar and pronunciation.
Language History
The Flemish history follows the same footsteps as its parent language – Dutch. Flemish, as a spoken variety of Dutch, developed from Old Dutch – a group of dialects spoken around 500-1150.
The Middle Dutch period (1150-1500) followed with the abundance of Dutch literature. However, there was still no standardized Dutch variant – only clusters of regional dialects.
Standard Dutch as it's spoken today developed from two main dialects: Flanders (Flemish) and Brabantian. The Flanders (Flemish) dialect, spoken in Northern Belgium, is what we call Flemish today.
So what's the state of Dutch and Flemish today? Well, The Netherlands and Belgium have a mutual language policy. Meaning that all variations of Dutch spoken in both countries have the same grammar system and only have regional differences.
Close Relations
Since the Flemish dialect derives from West Germanic languages, it has quite a few similarities with other Germanic languages. Most prominently – English and German. In fact, Dutch is sometimes called "the bridge" between English and German.
All three Germanic languages share very similar grammar, word order, and even some vocabulary. Flemish vocabulary is mostly Germanic and contains only around 20% of loanwords from other languages.
Because of the close proximity, the Flemish dialect has some similarities to Scandinavian languages – Swedish, Icelandic, and Norwegian. However, the similarities are pretty minor, mostly in the vocabulary department.

Did you know:
The Netherlands and Belgium signed the Dutch Language Treaty in 1980. The main goal of this document is to implement the same standard of Dutch in both countries and protect local dialects (such as Flemish).
Accents and Voice Over Tips
Flemish is mutually intelligible with standard Dutch. However, Flemish dialect itself has four main regional varieties: Brabantian, East Flemish, West Flemish, and Limburgish. However, there's some linguistic debate about whether Limburgish is a regional variety or an independent language.
There are several differences between standard Dutch and Flemish that are important when recording a Flemish voice over. First, Flemish pronunciation sounds significantly more French while standard Dutch has a harder English pronunciation.
Moreover, Flemish has more loanwords from French than standard Dutch, so be prepared to encounter some words that are specifically regional. There's also a difference in the register. While standard Dutch opts for the informal you ('je') even in the official situation, Flemish tends to use the formal variant – 'U'.
So when planing the Flemish recording, make sure you pay attention to these little differences. After all, they make Flemish so unique!
Flemish Voice Over Projects