Refine Search
Gender
Age
Category
Got Music?
Looking for fresh production music to go with your voice over?
Success Stories
Anat Kutner, Sunday Sky
Sunday Sky have been working with Voice Crafters since 2010. During all these years we have been getting the best service you can expect from a vendor. Our voice over requirements are more challenging than the average client, and voice crafters always rises to the occasion, in a professional, pleasant, organized manner. And you get all of this for a very fair price!
Step 1
Invite to Project
Listen to samples and invite voice actors to audition and quote for your project.
Step 2
Hire Talent
Hire your selected talent, fund project and communicate via our message board.
Step 3
Release Funds
Approve the recording and release funds for the talent when happy.
Our German Voice Actors
Voice Crafters represent some of the best voice over artists in the business.
Each and every narrator has invested years in their craft. All are versatile and experienced in recording voice overs for:
and pretty much any other type of project you may have!

Rest assured you'll receive audio in the broadcast-ready quality.
You can choose to work with the voice talent directly on our website's platform. For larger projects requiring more intensive management, just call on us to do this for you.
We can take over any post-production tasks for you. Need to sync the audio to video? add SFX ?mix the voice recording with a soundtrack? We can do it all!
We are experts at localizing media and translating videos. So, if you need services like translation and subtitling, just let us know.
And there more…!
Need original production music for your creative project? Just visit our royalty-free music site – Audio Buzz for fresh, hand-picked music tracks that are nothing short of pure awesomeness!
Feel free to let us know if we can assist you in finding your perfect voice or if you need to consult about your project. We're here to help!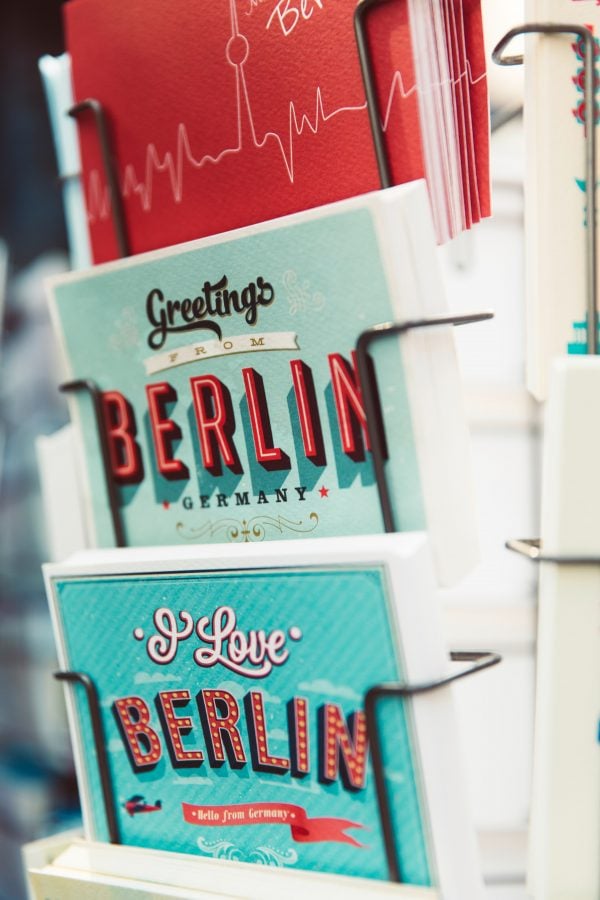 German voice overs: what you need to know
German is an official language in Germany, Switzerland, Austria, Luxembourg, Liechtenstein and Belgium. That's around 100 million mother-tongue speakers – and another 30 million who speak it as a second language.
German is an inflected language with four cases (nominative, accusative, genitive, dative), three genders (masculine, feminine, neuter), two numbers (singular, plural), plus strong and weak verbs. It has many words derived from Latin and Greek, and a few borrowed from French and Modern English.
Language History
German is part of the German language family – no surprise there. However, it wasn't until the end of the Holy Roman Empire that it broke away as an independent language.
Standard German is merges features of the Thuringian-Upper Saxon, Upper Franconian and Bavarian dialects. This means German is most similar to other languages based on High German dialects, such as Luxembourgish and Yiddish.
Close Relations
German is closely related to English, Dutch and the Scandinavian languages. Other related languages are Afrikaans and Frisian languages. An interesting grammatical feature of this group relates to compound nouns – putting together several nouns to create a new one.

Did you know:
The longest word in the German dictionary is a compound noun with 44 characters: Aufmerksamkeitsdefizit-Hyperaktivitätsstörung. That's attention deficit disorder to you and me.
Accents and Voice Over Tips
Written German is standard, although there are some spelling differences for Switzerland. And for most Germans, standard German ('Hochdeutsch') is the language they use for work and everyday life. There are also several German dialects. Dialects primarily express emotion, humor and help social bonding.
If your voice over is targeting a specific region, even a smattering of the local vernacular may help to engage your audience. If you're aiming for a wider target group, standard German is the way to go.
There are five main groups of accents, including low Saxon, Alemannic and Bavarian. The north-south divide within German is known humorously as the Weißwurstäquator – the white sausage equator. This sausage is famously from the south and accents below the 'equator' change significantly. In fact, Swiss German sounds different enough to be subtitled on German television. It may not be easily understood by all.

Did you know:
There are some German words that don't exist in other languages. Our favourites include 'Fernweh', literally 'aching for the far away'. It means a lust for adventure or catching the travel bug.
Words per minute
During translation from English, German texts can  expand by up to 35%. Since German words tend to be longer, reading rates are slower, too. Around 20% slower .
German has a similar syllabic rate to English (which means that speakers of both languages can pronounce a similar number within a given time). However, due to the text length differences, we would recommend aiming for 120 words per minute.
Please also take into account the information density and target audience for your video. Talking to kids? Slow it down. Trying to convey complex data for a professional audience? Give them time to take it in.
German Voice Over Projects
German voice over for ShoreTel Connect
This is a localized version of one of a series of product videos for ShoreTel Connect. The series of videos were localized to German, Spanish, French and Mandarin Chinese.
This voice recording was performed by Miriam M.
Miriam is a trained actress and has been working as a voice talent since 2006. Her voice age ranges from 30's to 60's.
Visit Miriam's voice over profile here.
German Voice Over for SolarEdge
Voice Crafters has produced voice overs for the SolarEdge Designer software videos in American English, French, Dutch, German, Italian, Turkish, Polish and Latin American Spanish.
Julian is a native German talent with over 17 years of experience. He has voiced for brands such as John Deere, Pizza Hut, Spotify, Ebay and others.
Visit Julian's VO page here.
German voice over for 888 Poker
This energetic voice recording was performed by the very talented Roy G.
Roy brings over 15 years of full-time professional voice over experience to the table and has super-fast turnaround times.
Visit Roy's profile right here.