Refine Search
Gender
Age
Category
Got Music?
Looking for fresh production music to go with your voice over?
Success Stories
Anat Kutner, Sunday Sky
Sunday Sky have been working with Voice Crafters since 2010. During all these years we have been getting the best service you can expect from a vendor. Our voice over requirements are more challenging than the average client, and voice crafters always rises to the occasion, in a professional, pleasant, organized manner. And you get all of this for a very fair price!
Step 1
Invite to Project
Listen to samples and invite voice actors to audition and quote for your project.
Step 2
Hire Talent
Hire your selected talent, fund project and communicate via our message board.
Step 3
Release Funds
Approve the recording and release funds for the talent when happy.
Our Brazilian Portuguese Voice Actors
Here at Voice Crafters, we screen every single voice actor to make sure you receive the best results possible!
Whatever project you throw at us – be it:
…or for anything else requiring that perfect Brazilian flare, we have the perfect voice for the job! Our no-compromise approach ensures your voice recordings' audio quality will be second to none!
Work directly with the voice actor through our platform, or for large-scale jobs involving more post-production and/or localization work, just turn to us to manage your project from start to finish!
We offer subtitling, audio sync to picture, SFX, video editing and much more. Everything you need for your project under one roof!
And there's more…!
If you're looking for original production music for your video or presentation, check out Audio Buzz, our awesome royalty-free music website. You'll find a huge catalog of fantastic music at a great price!
Have questions? Just let us know how we can help you with your project!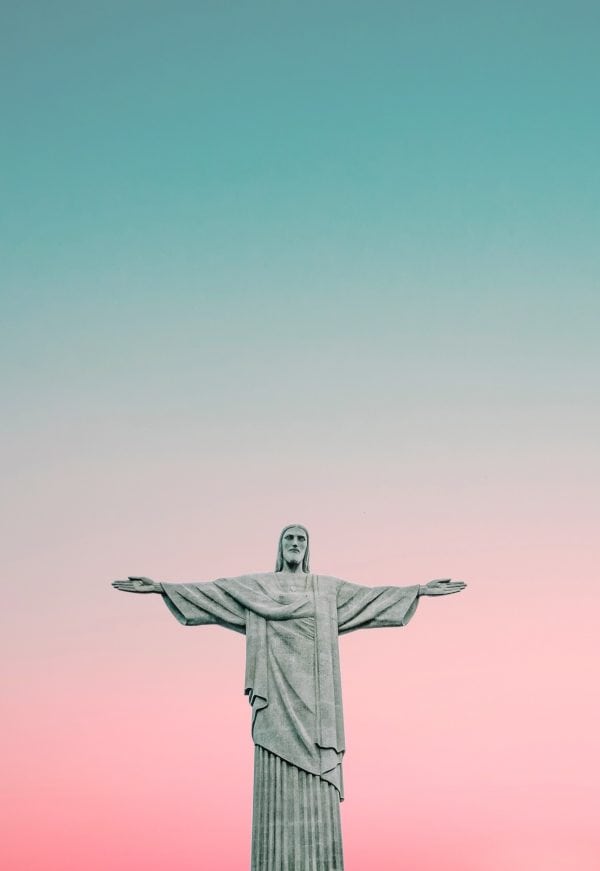 Brazilian Portuguese voice overs: what you need to know
Brazilian Portuguese is a group of Portuguese dialects native to Brazil. Brazilian Portuguese, the same as European Portuguese, belongs to the Western Romance language family. More than 200 million people speak this Portuguese variety, mostly in Brazil where it's the official language.
Despite the name, Brazilian Portuguese is also spoken all around the world, mainly by Brazilian emigrants. Brazilian Portuguese spoken communities are prominent in the United States, Japan, Paraguay, and the United Kingdom.

Did you know:
Brazilian Portuguese is not a separate language. European Portuguese is one of the standard variants of the language. Both language varieties are mutually intelligible but have some regional differences.
Language History
The Portuguese language in Brazil emerged during the Portuguese colonization era. Portuguese colonialists claimed Brazil in 1500 — and so began the spread of the new language.
Portuguese wasn't a widespread language until around the 17-18th century. Up until then, local Língua Geral was lingua franca of Brazil. Because of the growing number of Portuguese settlers, Portuguese became the national language by the end of the 18th century.
Naturally, the language evolved and obtained some regional features that make it different from the Portuguese spoken in Europe. To this day, Portuguese is the main language of Brazil. Almost all inhabitants speak this as a main language, with the exception of small foreign communities.
Close Relations
Since the Brazilian Portuguese belongs to the Romance language family, it shares some similarities with Italian, French, and Romanian. However, Spanish is the closest language to Portuguese. While the two languages are not entirely mutually intelligible, they have a very high intelligibility rate.
Because of the shared common ancestor, Galician is also very closely related to Portuguese. Some linguists claim that Galician is a Portuguese dialect, while others — that it's an independent language.
The biggest part of the Brazilian Portuguese vocabulary comes from Vulgar Latin. However, Portuguese extensively borrowed from foreign languages as well. The most common foreign words are of German, Greek, and Arabic origin.
Brazilian Portuguese vocabulary slightly differs from the European one. The Brazilian Portuguese lexicon was significantly influenced by the languages it came in contact with. Most notably, the words from African languages (spoken by the slaves in the colonial times) and Amerindian languages (spoken by the native inhabitants of Brazil) are very common.

Did you know:
Recently, Brazilian Portuguese began extensively borrowing words from English. Words related to technology (app, mouse, mod), sports (surfing, skating), and various cultural terms (hobby, vintage, cupcake) are used by Brazilian Portuguese speakers.
Accents and Voice Over Tips
Brazilian Portuguese is mutually intelligible with Portuguese spoken in Europe. However, Brazilian Portuguese has regional varieties of its own. Brazilian Portuguese is divided into two dialect groups: Northern and Southern. Both of these groups contain dozens of local varieties.
There are several important differences between European Portuguese and Brazilian Portuguese that are important to note when recording a voice over.
Firstly, Brazilian Portuguese doesn't extensively use the informal you ('tu'). Instead, the formal variant 'voce' is used in both formal and informal situations. Another very prominent difference is the pronunciation of final the 's'. Brazilian Portuguese speakers tend to pronounce it as 's', while native European Portuguese use 'sh' instead.
When recording the Brazilian Portuguese recording, make sure you pay attention to these little peculiarities. After all, they make Brazilian Portuguese so unique.
Portuguese (Brazilian) Voice Over Projects
Brazilian Portuguese voice over for 888 Poker
This crazy energetic voice recording was performed by the very talented Fabiano V.
Fabiano is an experienced radio host and voice over artist. He has recorded for names like Chevrolet, Banco do Brasil, Toyota and many others.
Visit Fabiano's profile right here.
Brazilian Portuguese voice over for SynopSYS
The voice over for this product video was recorded by Brazilian voice actor Rafael A.
Rafael is a seasoned professional and has voiced for Epson, DHL, Sony Ericsson, Siemens and many others.
Find Rafael's profile here.