Refine Search
Gender
Age
Category
Got Music?
Looking for fresh production music to go with your voice over?
Success Stories
Andreas Seidler, MT.Recordings
We've been working with Voice Crafters since 2012 on various IVR, commercial and corporate projects. They have a huge database with excellent voice artists, are very professional and at fair rates. We are happy to know them and look forward to the next 5 years!
Step 1
Invite to Project
Listen to samples and invite voice actors to audition and quote for your project.
Step 2
Hire Talent
Hire your selected talent, fund project and communicate via our message board.
Step 3
Release Funds
Approve the recording and release funds for the talent when happy.
Our Swahili Voice Actors
At Voice Crafters, you'll find pre-screened, professional Swahili Voice actors, ready to record the perfect voice over for you.
So, if you're looking for a native Swahili voice for :
or any other project, you'll find the perfect narrator right here!
You can work directly with voice artists through our platform, or for larger projects involving localization and/or post-production work, just ask us to manage everything it from start to finish.
We offer one-stop-shop localization and post services like:
Translation to and from Swahili
Swahili subtitling
Audio sync to picture and Sound Effects
Mixing and Mastering
Video Editing and After-Effects
And there's more…!

In need of exceptional production music? Check out our royalty-free music site Audio Buzz. You'll find a huge selection of original, hand-picked tracks that are sure to make your project shine!
Have questions? Please contact us for any assistance or suggestions. We're here to help!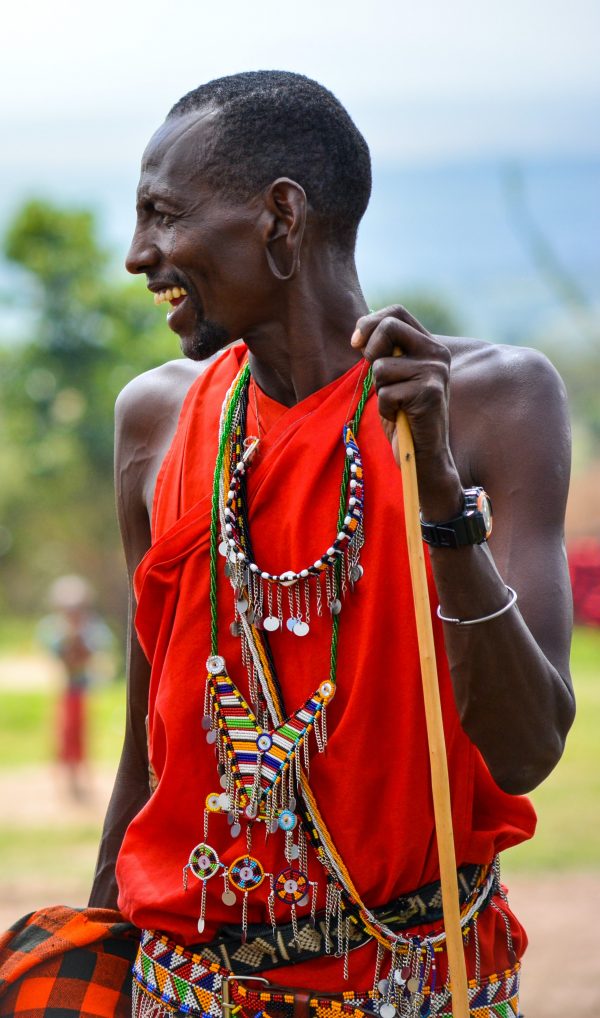 Swahili voice overs: what you need to know
The Swahili language, or natively called Kiswahili, belongs to the Bantu language group. It's widely spoken in the Eastern and Southern parts of Africa.
The exact number of native Swahili speakers is up for debate — it's estimated that anywhere from 2 to 150 million people are native speakers. It's rather difficult to pinpoint how many people are native in Swahili as the majority of speakers speak it as a secondary language. It's estimated that there are around 90 million people that speak Swahili as a second language.
Swahili is the official language in 5 countries: Kenya, Congo, Rwanda, Uganda, and Tanzania. It's also considered to be the lingua franca of the African Great Lakes region. It's also one of the languages of the official languages of the African Union.

Did you know:
Linguists claim that Swahili is the easiest African language to learn for English speakers. Unlike other African languages, Swahili doesn't have a lexical tone, just like English. It's also read exactly the same as it's written.
Language History
Swahili is definitely not an old language as the first written texts written in Swahili date back to only 1711. However, it's roots go a bit deeper in history — Swahili originated as the language of the Bantu People on the Eastern coast of Africa.
It's considered that the language that's known today was the result of the mixing of local Eastern African varieties with Arabic. As Arabs frequently visited the African coast for commercial purposes, Arabic spread quite quickly in the continent.
The colonial period (19-20th centuries) had a big impact on the development and spread of Swahili. During this time, the language was extensively used by European colonialists and spread throughout Eastern African territories. As a result, Swahili emerged as one of the most used languages in the Eastern part of Africa.
Close Relations
Swahili is closely related to other Bantu languages, for example, Zulu, Rundi, Zxosa, and Rwanda. While all languages share similarities, Swahili isn't fully mutually intelligible with any of these languages.
The Comorian language — a variety spoken in Comoros Islands — is mutually intelligible with Swahili. However, some linguists claim that it's, in fact, a Swahili dialect, and not an independent language. Out of all foreign languages, Arabic had the biggest impact on Swahili. During the centuries of contact with Arabs, Swahili adopted quite a few features of Arabic, especially in grammar, vocabulary, and formerly — even the written script.
When it comes to the Swahili vocabulary, the core of it is of native Bantu origin. However, the language extensively borrowed from other languages it came in contact with. In terms of loanwords, the words of Arabic origin really dominate the Swahili lexis.
Swahili adopted the numbering system, expressions of time, as well as many everyday used words from Arabic. The language also has quite a few loanwords from Malay, Portuguese, German, and English.

Did you know:
Sheng slang is an English and Swahili language hybrid, extensively used by the younger people in urban areas of Kenya.
Accents and Voice Over Tips
Since Swahili is a widespread language, it has many dialects and region-specific spoken varieties. The modern dialects that are still used to this day are categorized into two dialectal groups: Mombasa–Lamu Swahili and Pemba Swahili. The majority of dialects in these two groups are mutually intelligible.
The standard Swahili that's used in official state matters, communication, as well as education is based on the Kiunguja dialect — a variety spoken in Zanzibar.
When it comes to spoken Swahili, the language really isn't complicated to pronounce or to understand. It has a simple syllable structure, lacks consonant clusters, and is read exactly the same as it's written!
However, when recording a Swahili voice over, it's important to remember that consonants in Swahili are pronounced in a rather unique way. Instead of pronouncing the sound when exhaling, the consonants make an implosive sound as they're produced during inhalation.
Swahili Voice Over Projects