Refine Search
Gender
Age
Category
Got Music?
Looking for fresh production music to go with your voice over?
Success Stories
Andreas Seidler, MT.Recordings
We've been working with Voice Crafters since 2012 on various IVR, commercial and corporate projects. They have a huge database with excellent voice artists, are very professional and at fair rates. We are happy to know them and look forward to the next 5 years!
Step 1
Invite to Project
Listen to samples and invite voice actors to audition and quote for your project.
Step 2
Hire Talent
Hire your selected talent, fund project and communicate via our message board.
Step 3
Release Funds
Approve the recording and release funds for the talent when happy.
Our Turkish Voice Actors
Our pre-screened, professional Turkish voice actors are ready to record the perfect voice over for you. Whether your working on:
Or any other project, you'll find the perfect Turkish voice right here!
You can work directly with the voice actor you choose through our platform. Typical turnaround times are 24-48 hours. For larger projects involving localization and/or post-production work, simply hire us to manage the entire project for you.
We provide end-to-end solutions including:
Professional translation to and from Turkish
Turkish subtitles
Audio sync to picture
Sound effects and Foley
Mixing and mastering
Professional Video Editing and After-Effects
And…that's not all!

Need awesome music for your video or presentation? Check out our Production Music site Audio Buzz for original, royalty-free tracks at a super-affordable price!
Not sure where to go from here? Simply drop us a line and we'll help make your project a success!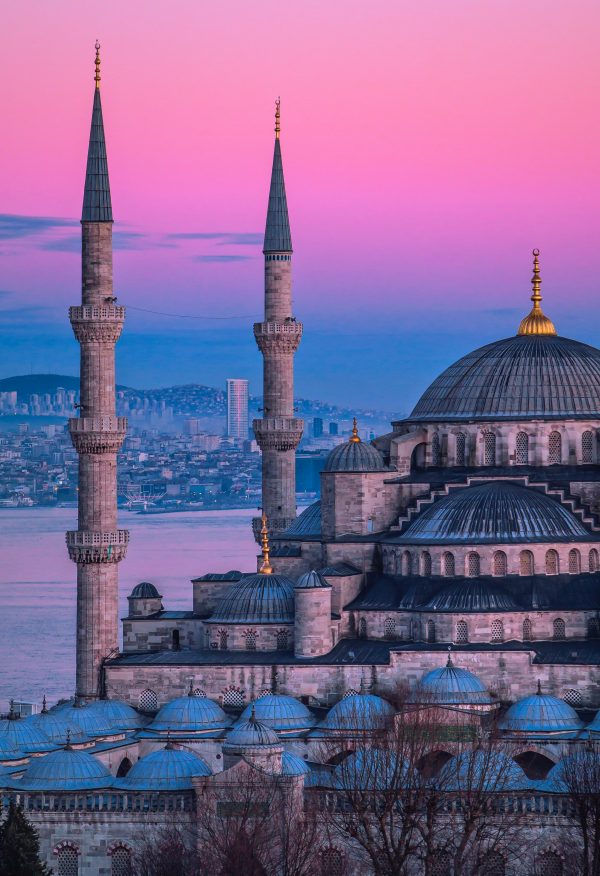 Turkish voice overs: what you need to know
Turkish, sometimes called Istanbul Turkish, belongs to the Turkic language branch. Around 88 million people speak Turkish, out of which 76 million are native speakers.
Turkish is the sole official language of Turkey and one of the official languages of Cyprus. The Turkish language is also commonly used in the territories of the former Ottoman Empire — Romania, Bulgaria, Macedonia, and Kosovo.
Due to vast emigration, there are prominent Turkish speaking communities in the European Union, especially Germany, France, The Netherlands, and the United Kingdom.

Did you know:
Turkish is the most widely spoken Turkic language in the world. Around 40% of Turkic language speakers speak Turkish.
Language History
The modern Turkish language descended from Old Anatolian Turkish — a language that was spoken in the Anatolian Peninsula since the 11th century. It's considered that Turkish as an independent language appeared around the 13th century. Around this time, the first texts written in Old Turkish emerged.
Four periods of Turkish language history are distinguished: Old Turkish, Middle Turkish, Newer Turkish, and Modern Turkish. Modern Turkish as it's used today greatly differs from its predecessors. Turkish underwent great reforms in the early 20th century, just after the fall of the Ottoman Empire.
Once the Republic of Turkey was established in 1923, the Turkish language went through extensive transformations. In order to "purify" the language from Arabic and Persian influences, Turkish script was changed from Arabic to Latin. Additionally, many loanwords from other languages were dropped and changed into native Turkish words.
Close Relations
Turkish is mostly related to other Turkic languages — Turkmen, Uzbek, Azerbaijani, and Kazakh. In fact, Turkish and Azerbaijani are considered to be mutually intelligible. The two languages share the majority of the vocabulary as well as similar grammar and pronunciation rules.
Despite the popular belief, Turkish and Arabic are not very similar. The two languages belong to different language groups. However, Turkish does have many vocabulary borrowings from Arabic.
In terms of foreign loanwords, around 14% of the Turkish vocabulary is foreign. Turkish extensively borrowed from the previously mentioned Arabic as well as Armenian, Persian, French, Italian, and Greek.

Did you know:
There are some commonly used words in English that are of Turkish origin. For example, yogurt, baklava, yurt, kebab, and coffee.
Accents and Voice Over Tips
Since Turkish is a widespread language, it has many dialects and varieties that are used in specific regions. Turkish dialects that are used in Turkey are categorized into three regional groups: Eastern Anatolian, Northeastern Anatolian, and Western Anatolian. Varieties that are spoken outside of Turkey have their own distinct features. However, the majority of Turkish dialects are mutually intelligible.
The Standard Turkish variety is based on the dialect spoken in Istanbul — the countries capital. The standard language variant is preferred in all official matters, education, and media publications. However, regional dialects are widely used in everyday communication.
Spoken Turkish has a very unique sound system, characterized by vowel harmony. Turkish is an agglutinative language, meaning that the new words are formed by adding suffixes or prefixes to the already existing words. So, vowel harmony rules prescribe which vowels can be used together.
As a result, spoken Turkish is a rather difficult language to understand to the foreign ear. When recording a Turkish voice over, make sure you're aware of your target audience. If your listeners are mostly foreign, you might want to slow it down and pronounce words as clearly as possible.
Turkish Voice Over Projects