Refine Search
Gender
Age
Category
Got Music?
Looking for fresh production music to go with your voice over?
Success Stories
Anat Kutner, Sunday Sky
Sunday Sky have been working with Voice Crafters since 2010. During all these years we have been getting the best service you can expect from a vendor. Our voice over requirements are more challenging than the average client, and voice crafters always rises to the occasion, in a professional, pleasant, organized manner. And you get all of this for a very fair price!
Step 1
Invite to Project
Listen to samples and invite voice actors to audition and quote for your project.
Step 2
Hire Talent
Hire your selected talent, fund project and communicate via our message board.
Step 3
Release Funds
Approve the recording and release funds for the talent when happy.
Our Dutch Voice Actors
Voice Crafters has an awesome selection of some of the best native Dutch voice actors on the web!
Our vetted narrators are versatile and have great voice acting skills for whatever project you throw at them, be it a:
Or anything else, our voice talents are ready to deliver pristine, broadcast-quality audio to make your project shine!
Work directly with the voice actors through our platform or have us manage your project from A-Z without breaking a sweat!
We provide post-production services such as adding SFX, sync to picture, mixing, mastering and more!
If you're localizing media from other languages, call on us for help in translation, subtitling and video editing. We support all audio and video formats.
But that's not all…
Are you in need of royalty-free music for your creative project? You'll find affordable, hand-picked music tracks from our huge library on our sister site – Audio Buzz. Check it our here!
Need help? Have questions? Just drop us a line to let us know exactly what you need. We'll help you get there!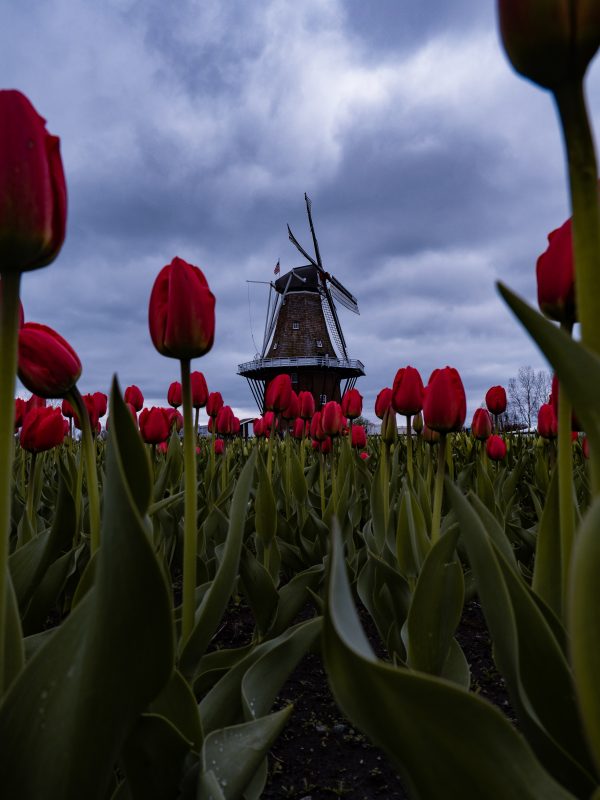 Dutch voice overs: what you need to know
Dutch is a part of the West Germanic Language family and is is the first language to around 24 million people. Additionally, 5 million speak Dutch as a second language. It is the single official language of the Netherlands and is one of Belgium's official three languages.
With Dutch being the third most common Germanic language, its spread is far and wide – from Aruba, Curacao, to parts of Southern Africa.

Did you know:
A lot of Dutch slang comes from the Hebrew language. Thanks to the Netherlands' historic hospitality to people of all origins, Dutch adopted many words from its significantly large Jewish population.
Language History
The Dutch language as we know it today went through quite a few changes over the centuries. Dutch as a modern language developed from Old Dutch – a variety of dialects spoken in early Middle Ages (c. 500-1150).
By 1150, what is now called Middle Dutch – a collective of closely related dialects was already widely used, kicking off a rich period for Medieval Dutch Literature.
Standardization of Dutch started in the middle ages when the dialects of Flanders and Brabant were the most influential. One of the most important years for Dutch is 1637 – when the first widely printed Bible translation was distributed and spread.
The Netherlands and Belgium were historically closely related for centuries, with an important event in1980 when the two signed a Language Union Treaty, which encourages mutual language policy and a common spelling system.
Close Relations
As Dutch is part of the West Germanic language family, it shares a lot in common with German and English. The three are actually considered to be sister languages.
The Dutch vocabulary is mostly Germanic and borrows from Romance languages as well.
Additionally, Dutch shares the three grammatical gender systems, the same as the German language and similar word order. Meanwhile, Dutch and English share similarly structured compound words and word origins.
The Dutch language also has many similarities with continental Scandinavian languages like Swedish, Norwegian, and Icelandic but is not mutually intelligible with them.

Did you know:
That the Cape Dutch dialect used in Southern Africa eventually evolved into its own daughter language – Afrikaans. Dutch and Afrikaans are mutually intelligible!
Accents and Voice Over Tips
The Dutch regional dialects are spread across the Netherlands and Northern Belgium. They are divided into five main groups: Standard Dutch, West Flemish, Hollandic, Brabantian, and Limburgish.
The standard Dutch variety is based on the West Flemish dialect. When focusing on the standard dialect, it is important to remember that Dutch has certain oddities. For example,  velar fricatives changing into glottal fricatives, and in some cases, much like in the French language, muting the written "h".
Additionally, Dutch tends to have complex consonant clusters, which may be tough to pronounce fluently.
When planning your voice over, keep in mind that Dutch is most commonly spoken informally even when talking to superiors at a workplace, with a warm and friendly tone. Formal speech is mainly being used in politics, by officers, or when engaging with someone that is your senior by many years.
Dutch Voice Over Projects
Dutch Voice Over for Plus500 Trading App
This lively and engaging voice over for the Plus500 trading app was recorded by the talented Meina K.
Meina is a bilingual voice over artist, and she records in both Dutch and German.
To listen to more voice samples by Meina, visit her profile here.
Dutch voice over for SolarEdge
This localized Dutch voice recording for SolarEdge's AdvantEdge Designer software has been recorded by Hans V.
Hans has recorded voice overs Since 2006 for brands like Apple, Boeing, KLM, and many more in his studios in the US and The Netherlands.
 Visit Hans' VO profile page here.