Refine Search
Gender
Age
Category
Got Music?
Looking for fresh production music to go with your voice over?
Success Stories
Andreas Seidler, MT.Recordings
We've been working with Voice Crafters since 2012 on various IVR, commercial and corporate projects. They have a huge database with excellent voice artists, are very professional and at fair rates. We are happy to know them and look forward to the next 5 years!
Step 1
Invite to Project
Listen to samples and invite voice actors to audition and quote for your project.
Step 2
Hire Talent
Hire your selected talent, fund project and communicate via our message board.
Step 3
Release Funds
Approve the recording and release funds for the talent when happy.
Our American Voice Actors
Howdy! Here at Voice Crafters, you'll find a huge pool of experienced, professional voice actors. So, whether you need a voice recording for:
or anything else, we're here to help you find the perfect narrator for the job!
You can work with pre-screened voice talent through our platform or, for larger projects, have us manage your project from A-Z.
We have a ton of experience in everything to do with audio production and post-production so the final product you'll receive is guaranteed to be top notch!
We can sync the voice over to the visuals in any language, mix it with a soundtrack and add Foley and/or sound effects as you desire.
we even have our own production music website so you can find fresh, hand-picked tracks for your creative project for a very low price!
And there's more…
We have talented staff to help with video editing and rendering so you get a polished, high-quality final product!
Our roster includes some of the finest American narrators you'll find online. They are all native speakers, versatile and have great voice acting skills.
You'll get broadcast-quality recordings by voice artists who invested years in their craft.
To find the perfect voice, make sure you filter your results and, using the search bar, you can pinpoint exactly what you're looking for by entering keywords like "Friendly", "warm", "trustworthy", etc.
Finding the perfect American voice has never been easier!
If you have questions about pro voice over rates, or if you need help or consultation with your creative project, please don't hesitate to contact us today.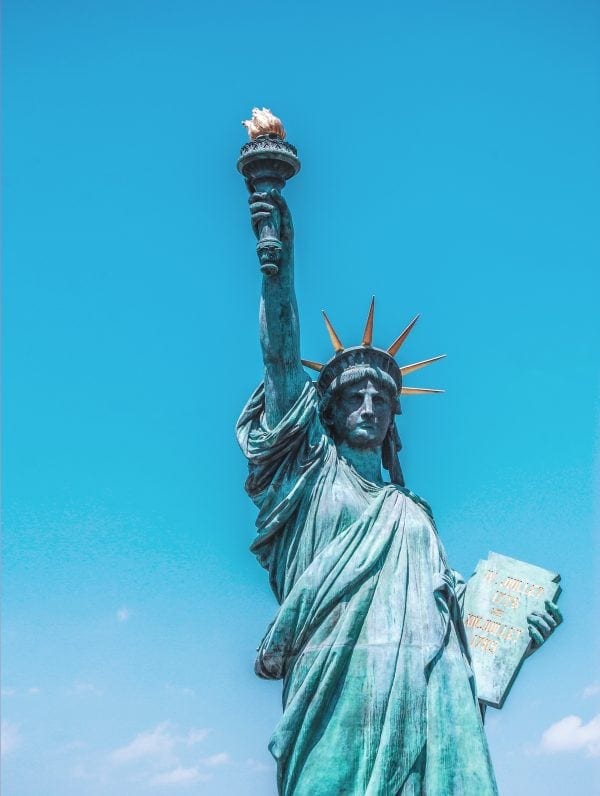 American English voice overs: What you need to know
American English is the first language of more than 225 million people in the United States.
An additional 25 million people who live in the country speak it as their second language.
The reach of American English extends far beyond the US borders. It's the preferred version of English for many learners across the world. In fact 70% of worldwide English speakers favor the American variant.
Surprising but true: the USA doesn't have an official language at federal level. However, 32 states have declared it as the official language locally.
Language History
American English originated from British English. It was of course brought to the country by the first European settlers. In the 400 years since the initial landings, it's developed into a language of its own.
American English and British English are very similar and are often used interchangeably. But there are differences in accent, pronunciation, spelling, and grammar. For example, "I'll call you on your cell phone later" in American English could be "I'll ring you on your mobile phone in a bit" in British English.
When recording an American English voice over, it's critical to consider terminology and usage, as well as accent. If your text has been written in the UK, we would recommend having it proofread by a US linguist before sending it to the studio. If you need any help, please let us know.

Did you know:
Noah Webster created the very first American dictionary in 1828. It laid the foundation of American English as a separate language.
Webster believed that English spelling rules were too complex. This is why he introduced alternative, American spellings, such as color (not colour) and center (not centre).
Close Relations
English is closely related to German, Dutch and the Scandinavian languages. This means that adjectives generally come before nouns, as well as other shared features.
American English draws many of its words from other languages. They include Latin, French, and Spanish, as well as many Native American tongues.
Accents and Voice Over Tips
Written American English is standard throughout the USA. Pronunciation and vocabulary, on the other hand, vary depending upon the region. There's much debate around how many different American accents there are, but the average is ten. They include Inland Northern, New York, Northern New England, North-Central, Southern, Midland, Western, and Western Pennsylvania.
Words per minute
Regional pronunciation combines with many other voice and personal characteristics. Consider your target audience and what would sound most appealing to them.
The average rate of speech for speakers of American English is 150 words per minute. However, this can vary depending on the context. For example, are you playing a character speaking in a laid back drawl? Or are you reading a disclaimer in a 15-second radio spot?
It's always worth taking into account the information density and target audience for your video. Talking to kids? Slow it down. Trying to convey complex data for a professional audience? Give them time to take it in.

Did you know:
Eunoia is the shortest word in the English language that contains all five vowels. It means "beautiful thinking" and stands for a normal mental state.
English (American) Voice Over Projects
American English voice over for Optibus transportation solution
This engaging voice over for the Optibus transportation solution was recorded by Scott F.
Scott is a seasoned professional who has provided voice-overs for hundreds of clients from Domino's, eBay, HP and Marvel Comics to Clorox, Fisher Price and many more.
Visit Scott's voice over profile right here.
American English voice over for Dopamine Gaming
This fun and energetic voice over was recorded by one of our most talented and versatile voice artists, Derek S.
Derek has been a professional voice talent for over 20 years, is non-union and lives on the West Coast of the US.
Visit Derek's voice over profile here.
American English voice over for Taboola Retargeting
This informative, yet engaging voice over was recorded by Jessica W. for our client Taboola.
Jessica's voice has been featured in hundreds of TV and radio commercials, video games, feature films, radio stations, websites, animated projects, telephone greetings, cartoon – you name it!
Visit Jessica's voice over profile here.