South African English Voice Over Artists
Looking for South African English voice over artists for your next project? At Voice Crafters you'll find some of the best South African narrators you'll find.
With our personal customer service and a non-compromising approach to quality, we've gained the trust of thousands of clients since we opened our doors in 2008.
Our voice talents are 100% vetted and experienced for whatever narration you require, be it a product promo video, an animated explainer video, IVR or PRAM prompts.
And we've got even more for you…!
If you need any of these supplemental services:
Translation and Subtitling
Sync to picture
Sound Effects and Foley
Mixing & mastering,
Video Editing and After Effects
Look no further! We've got you covered 100%
Browse the voice actors' profiles below and find your match. You can fine-tune your search by entering keywords like "friendly", "warm", "story-teller", etc.
You can also hit us up with a message and we'll gladly help you find the perfect voice to match your needs.
Gender
Age
Category
Got Music?
Looking for fresh production music to go with your voice over?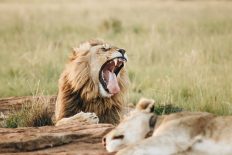 A Brief Background of the South African English Language
South African English is the language spoken within South Africa.
South African English is separated into different dialects, which are regional and culturally different.
White South African English, a form of Australian English, is what is most commonly spoken by the Caucasian residents of South Africa, as well as those who are formally educated.
Afrikaans English, another variety of South African English, is heavily influenced by the Afrikaans language.
Black South African English is the dialect spoken by the middle class and the Black South Africans.
Indian South African English and Cape Flats English are two lesser varieties that are not as common.
In many ways, South African English has more in common with American English than British English.
This often surprises people, as it was the British colonists that brought the English language to the Continent of Africa and the country of South Africa.
Five million residents of South Africa speak South African English as their main language, which is ten percent of the country's total population.
Our native talents are ready to hit the 'record' button for your next project in South African English. Contact us today!