Refine Search
Gender
Age
Category
Got Music?
Looking for fresh production music to go with your voice over?
Success Stories
Anat Kutner, Sunday Sky
Sunday Sky have been working with Voice Crafters since 2010. During all these years we have been getting the best service you can expect from a vendor. Our voice over requirements are more challenging than the average client, and voice crafters always rises to the occasion, in a professional, pleasant, organized manner. And you get all of this for a very fair price!
Step 1
Invite to Project
Listen to samples and invite voice actors to audition and quote for your project.
Step 2
Hire Talent
Hire your selected talent, fund project and communicate via our message board.
Step 3
Release Funds
Approve the recording and release funds for the talent when happy.
Our Latin American Spanish Voice Actors
Our professional Latin American Spanish voice actors  can record in neutral Spanish and help you reach a wider audience in Latin America. A conscious effort that takes years to perfect!
Our narrators can easily adapt your copy and deliver broadcast-quality voice recordings for your next project. Whether you're working on:
….or anything else requiring that perfect Latin touch – rest assured our voice over artists can deliver. You'll get a broadcast-ready voice recording, usually within 24-48 hours.
Get proposals and work directly with our voice actors through our platform, or for bigger jobs involving localization, translation and/or more post-production work, simply hire us to manage the process for you.
We can also help you syncing your voice recording to picture, add subtitles and sound effects, mix, master and more!
We can also perform video editing and encode the video for you – everything you need under one roof!
And that's not all…!
If you need that perfect music bed for your video or presentation, check out our production music website Audio Buzz for a huge selection of original royalty-free music tracks at a bargain of a price!
Of course, if you need assistance with finding a suitable match or if you have questions about voice over rates or anything else, just send us a message and we'll be glad to help!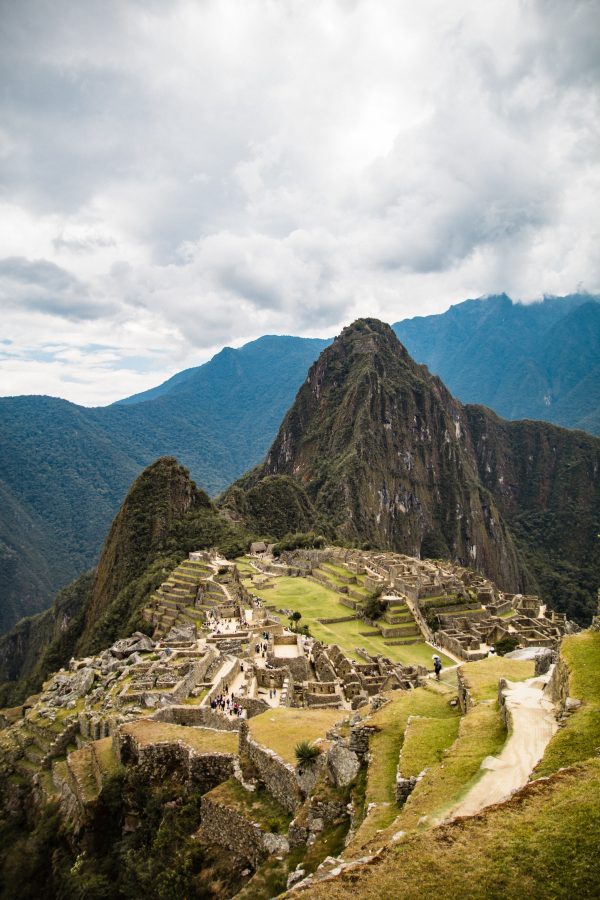 Latin American Spanish voice overs: what you need to know
Latin American Spanish is a wide variety of Spanish dialects spoken throughout South America, primarily in Venezuela, Argentina, Colombia, and The Caribbeans. Just like the European Spanish, Latin American Spanish is a Western Romance language.
In fact, Spanish is the second most common language in the Southern Hemisphere and the most spoken language in South America. Out of 470 million people that speak Spanish worldwide, an impressive 422 million speakers reside in Latin America.
Various Latin Spanish varieties serve as official or national languages in 21 countries throughout Latin America. Outside the continent, Latin American Spanish is extensively spoken in The United States and Canada by expatriates.

Did you know:
The Royal Spanish Academy is in charge of the Spanish language development, grammar rules, and vocabulary expansion. While the academy itself is located in Madrid, it has many departments throughout Latin America.
Language History
Spanish wasn't always the most prominent language in Latin America. Historically, indigenous local languages dominated the continent up to the 14th century.
The Spanish language was brought by Spanish colonialists in the 15th century. The first Spanish speaking communities were established in Central America as well as southern South America. As the Spanish rule of the continent expanded, so did the European language
However, as time passed, the Spanish language that was spoken in Latin America started deviating from the European variation. The colonial language blended with local language varieties, producing very unique dialects — they were still Spanish, however, very different from its European predecessor. Linguists claim that Mexican and Peruvian local dialects had the biggest impact on Latin American Spanish.
Latin American countries starters to gain back independence throughout the 20th century. However, after 5 centuries of history, the Spanish language was there to stay. 21 countries throughout Latin America established Latin American Spanish variation as their official language.
Close Relations
Latin American Spanish has similarities to other languages in the Western Romance group. While it's not mutually intelligible with any Romance language, it does share common grammar and some vocabulary with French, Romanian, and Italian.
Just like European Spanish, Latin American Spanish is most closely related to Portuguese but the two languages are not mutually understandable. However, Latin American Spanish varieties share many common vocabulary, pronunciation, and grammar rules with Portuguese.
Latin American Spanish varieties are mutually intelligible with Spanish spoken in Europe. However, Spanish in Latin America has a slightly different vocabulary as it has been influenced by local languages.
Latin American Spanish vocabulary is primarily of Latin origin — a shared feature of all Romance languages. However, it extensively borrowed words from Italian, French, Arabic, and indigenous local languages. Naturally, different Latin American Spanish varieties have slight variations when it comes to loanwords.

Did you know:
The biggest difference between Latin American Spanish and European Spanish varieties lies in the vocabulary. Even words for everyday objects differ quite severely. For example, a computer for European speakers is ordenador, for Latin American speakers — computadora.
Accents and Voice Over Tips
Latin American Spanish is the term that covers dozens of different regional dialects throughout Latin America. There isn't one universal Spanish dialect that would be used as a Latin American Spanish standard. Among many, more prominent regional variations are Argentinian Spanish, Colombian Spanish, Puerto Rican Spanish, and Peruvian Spanish.
While Latin American Spanish dialects have some common features, compared to the European variety. For example, in Latin America, the formal you ("vosotros") isn't used. Additionally, Latin American varieties tend to drop the letter s or pronounce it as h.
Recording a voice over in Latin American Spanish may "cover" you when  want reaching out to Latin American countries in general. However, it's crucial to know who your target audience is. Sometimes a regional accent may be preferable, depending on your goals.
Spanish (Latin American) Voice Over Projects