Latin American Spanish Voice Over Artists
Hola! Looking for a neutral Latin American voice over for your project? Well, we've got you covered with some of the best Latin American Spanish voice over artists in existence!
Our professional narrators can record in neutral Spanish and help you reach a wider audience. A conscious effort that takes years to perfect!
Our talents can easily adapt your copy and deliver broadcast-quality voice recordings for your next TV commercial, E-Learning module, audiobook or IVR.
And that's not all…!
We can also help you in syncing your voice over to picture, add subtitles and sound effects, mix, master and more!
We can also perform video editing tasks and encode the video for you in HD – everything you need under one roof!
Have a listen to the voice actors below and find exactly what you're looking for through our search. You can enter keywords like "natural", "friendly", "believable" or others to fine-tune your results.
Of course, if you need assistance with finding a suitable match or if you have questions about anything, just send us a message and we'll be glad to help!
Gender
Age
Category
Got Music?
Looking for fresh production music to go with your voice over?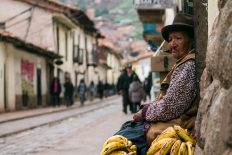 A Brief Background of the Latin American Spanish Language
The Latin form of Spanish is different from the version that is spoken in Europe, and varies widely within the countries in North and South America.
In the United States, Spanish is considered a primary language, second only to English.
Between Canada, the United States, Central America, and South America, there is an endless number of Latin American Spanish dialects.
In total, hundreds of millions of people speak Latin American Spanish.
If you consider Latin American Spanish as one language, then the dialects spoken in each of the different Latin countries would be distinct dialects within the parent language.
Anyone who speaks this form of Spanish understands that the language spoken in Costa Rica, for example, is different from the Spanish that is spoken in Florida or Peru.
Additionally, different versions of Spanish are spoken in the Caribbean, Mexico, and other island nations.
Therefore, it is important to narrow down your target audience when using this language for media and advertising. A word in Spanish could mean one thing in Guatemala, and something completely different in Uruguay.
There's no official academic or government entity to precisely define or enforce what Neutral Latin American Spanish should actually be. Therefore, a more "toned down" version has been used primarily in Latin American broadcast media, in order to reach a wider audience.
The idea is to introduce little to none country-specific idioms and terms. Some blogs suggest that a research analyzing Spanish broadcast media revealed that less than 3% of terms in the copy were country-specific.
It's therefore important to thoroughly revise the copy before the recording stage, and avoid using terms that may be offensive in some areas.
Speaking neutral Latin American Spanish requires a conscious effort, because every Latin-American Spanish speaker's native tongue has some kind of accent. Therefore it's better to think of it as a proficiency that is learned and refined through many years of practice.
At Voice Crafters, we have experienced voice talents who have developed and polished their neutral Latin American Spanish abilities.
Contact us today to have your copy recorded by a pro, and have your voice over recording ready within 24-48 hours!