Refine Search
Gender
Age
Category
Got Music?
Looking for fresh production music to go with your voice over?
Success Stories
Anat Kutner, Sunday Sky
Sunday Sky have been working with Voice Crafters since 2010. During all these years we have been getting the best service you can expect from a vendor. Our voice over requirements are more challenging than the average client, and voice crafters always rises to the occasion, in a professional, pleasant, organized manner. And you get all of this for a very fair price!
Step 1
Invite to Project
Listen to samples and invite voice actors to audition and quote for your project.
Step 2
Hire Talent
Hire your selected talent, fund project and communicate via our message board.
Step 3
Release Funds
Approve the recording and release funds for the talent when happy.
Our British Voice Actors
Whether you're looking for an Oxford accent, Cockney, Midlands or Geordie – we have them all!
Find the perfect narrator for any project:
Whatever the project – we have the perfect voice for you.
All our voiceover artists are trained professionals with years of commercial experience behind them. We know, because we vet each single talent.
You can work with the voice talent you choose directly or for more substantial projects requiring hands-on management, just ask us to take care of it for you.
We can handle post-production tasks like sync to picture, sound effects and mixing as well as embedding subtitles and rendering your audio and/or video to any format!
Need Music? Visit our Production Music site for amazing and affordable tracks!
Have questions about voice over prices or anything else? Please feel absolutely free to contact us for more help and recommendations!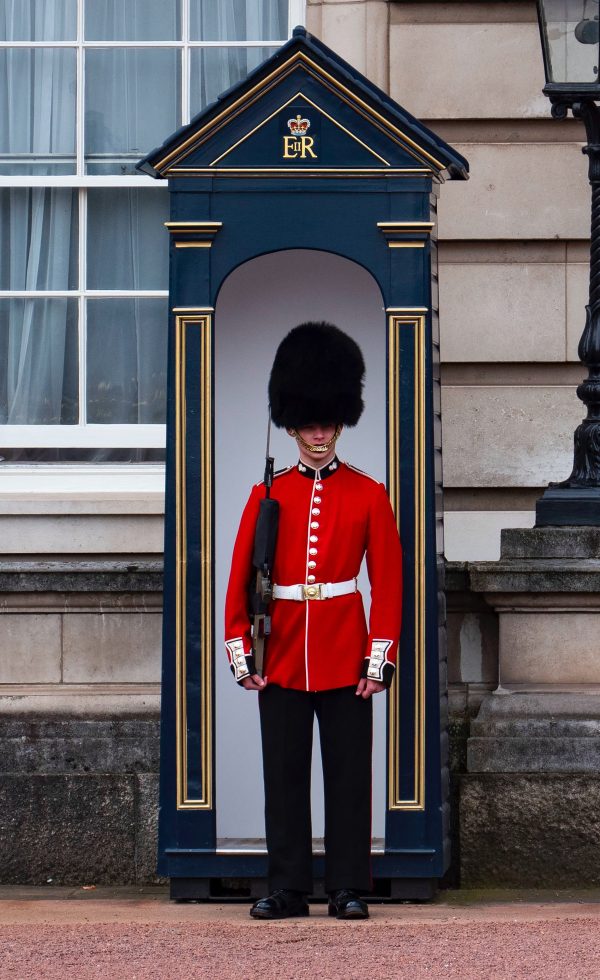 British English voice overs: what you need to know
British English, sometimes referred to as the Queen's English, is the common language of the United Kingdom. It's spoken by 59.4 million people or 98% of the population.
The UK includes Scotland, Wales, England and Northern Ireland. The UK also has 14 overseas territories, including Gibraltar, the Falkland Islands and part of Antarctica.  It's also home to 14 other indigenous languages, including Welsh, Scottish Gaelic and Irish Gaelic. And many immigrant languages, including Polish, Punjabi and Gujarati.

Did you know:
Did you know? Welsh is the only de jure official language in the UK. But English is the de facto language of everyday life.
Language History
English has been shaped by the people who invaded Britain. Its early origins lie with Anglo-Saxon settlers who arrived in the  5th to 7th centuries AD. In the 8th and 9th centuries, the influence of conquering Vikings from Scandinavia led to much lexical borrowing and grammatical simplification. It's typically the one-syllable words that are the oldest, such as dirt, berserk and cake. And after the Norman conquest in 10666, many Norman and French loanwords entered the language. In fact, 30% of English words have French origins.
Ever wondered why English spelling is so irregular? We're still largely using the spelling of the Middle English period, even though the pronunciation of the words has changed. And the high level of loanwords adds up to a high level of spelling variation.
During the Renaissance era, loanwords skyrocketed again. This time from Latin and Ancient Greek, as well as other European languages, such as French, German and Dutch. Modern English came into being by the late 17th century – just in time to be exported to other countries through British colonization.
Close Relations
British English is an Anglo-Saxon language and a member of the Germanic family. It's influenced by languages around the world, including those from the Commonwealth.

Did you know:
Did you know? William Shakespeare invented over 1700 words, many of which we still use today. They range from fashionable to dauntless and equivocal.
Accents and Voice Over Tips
Queen Elizabeth's accent is known as received pronunciation. As the name suggests, it's an accent that you study, rather than learn from your parents. Up until the 1960s, all broadcasters and many actors were required to adopt it. Since then, there has since been a swing to less formal tones and towards regional accents.
Slang and word usage varies from region to region. However, accents (as opposed to dialect) are mostly mutually intelligible. Surveys regularly show the Welsh and Scottish accents to be the most popular.
Words per minute
The average speaking rate for English is 150 words per minute. However, we would advise you to always consider the target audience and project purpose though. The younger the audience and the denser the text, the more your voice actor should slow down.
English (British) Voice Over Projects
British voice over for Eilat - vacation ad
The voice over for this cool travel ad was recorded by the very talented Sarah S.
Sarah possess a current, relatable, on-trend voice, that is bright, clear, informative and engaging. Sarah specialise in 'conversational' and Commercial voiceovers, for projects that require both a personal and sales driven approach.
Visit Sarah's profile here.
British English voice over for eToro
This comical voice over was recorded by veteran British voice over artist Paul D.
Paul is a British voice actor with over 20 years' experience.
Paul's turnaround is very fast, usually within a day and if the project is urgent, he can usually supply the audio within the hour.
Visit Paul's profile here.
British English voice over for 888 Poker
This energetic hard-sell voice over performance was recorded by Jay B.
Jay is a young voice over artist who has voiced hundreds of voice overs for the video gaming industry and is very versatile.
Visit Jay's voice over profile here.