Refine Search
Gender
Age
Category
Got Music?
Looking for fresh production music to go with your voice over?
Success Stories
Andreas Seidler, MT.Recordings
We've been working with Voice Crafters since 2012 on various IVR, commercial and corporate projects. They have a huge database with excellent voice artists, are very professional and at fair rates. We are happy to know them and look forward to the next 5 years!
Step 1
Invite to Project
Listen to samples and invite voice actors to audition and quote for your project.
Step 2
Hire Talent
Hire your selected talent, fund project and communicate via our message board.
Step 3
Release Funds
Approve the recording and release funds for the talent when happy.
Our Korean Voice Actors
Voice Crafters' offers 100% vetted, professional Korean voice actors. Our no-compromise attitude towards quality ensures you'll get the best possible end-product.
Our Korean narrators have many years of voice acting experience and are ready to record any type of voice over you need, be it for:
or anything else with Korean narration – count on us for perfect delivery!
Work directly with the voice actor through our platform and get your voice recording fast (typically within 24-48 hours). Alternatively, if you are working on a large-scale project, call on us to manage it for you!
Our end-to-end solutions also include the following pro services:
Professional Translations to and from Korean
Korean Subtitles
Audio Post-Production Services
Video Editing and After-Effects
And…there's more!
If you're looking for high-quality royalty-free music for your video or presentation, you'll find a huge catalog of hand-picked music on our sister site – Audio Buzz right here!
Not sure? Just contact us for more help and recommendations!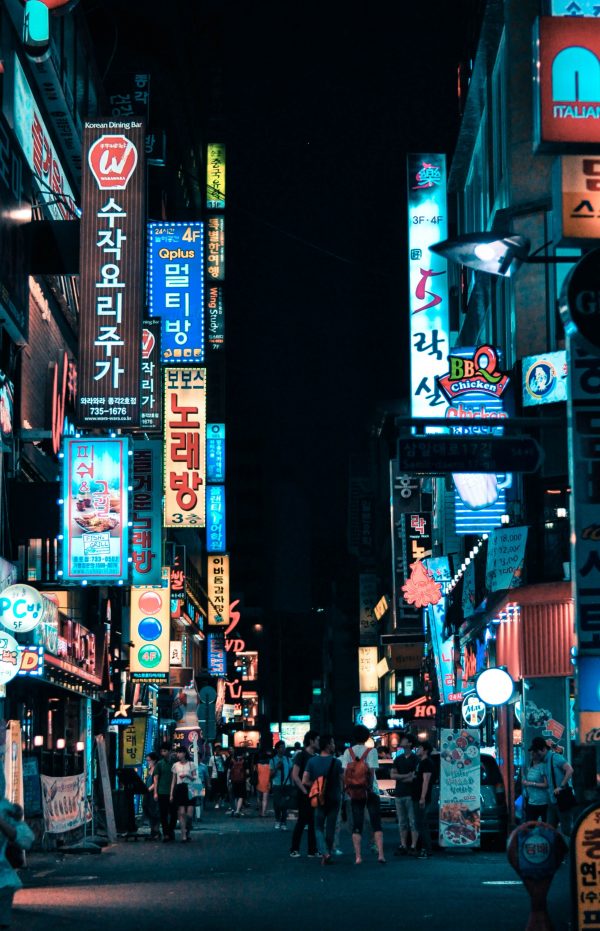 Korean voice overs: what you need to know
Korean is an East Asian language, spoken mostly in the Korean Peninsula. Korean is the sole official language of South Korea and North Korea, as well as one of the official languages of China.
Korean is spoken by around 75 million people, out of which 48 million reside in South Korea and 24 million – in North Korea.

Did you know:
Korean is one of the most difficult languages to learn for English speakers not only because of its writing system. Korean has a complicated honorifics system that alters the endings of words.
Language History
Early Korean roots are not fully known. Linguists believe that Korean originated around the 7th century from Sillan – an ancient Koreanic language, spoken in the Three Korean Kingdoms.
Up until the 15th century, Korean didn't have its own alphabet. Until then, Chinese characters, or Hanja, were used for writing. King Sejong the Great personally created a new Korean alphabet – Hangul –  that was much simpler than the Chinese one. This alphabet is still used to this day.
The separation of North and South Koreas had a big impact on the standard Korean language. Because of the division, differences in speech are present between Korean spoken in the North and in the South of the peninsula.
Close Relations
The Korean language is somewhat a phenomenon in the linguistic world. Similarly to Japanese, Korean is a language isolate – it doesn't have any known genealogical relations to other languages.
However, Korean does have some minor similarities with other languages, most prominently – with Japanese. The two languages share some common morphological and syntactic features.
Contrary to popular opinion, Korean and Chinese are not genetically related. However, Korean adopted a big part of its vocabulary from Chinese. Other foreign borrowings are also present in the Korean lexis – words of English and Mongolian origin are quite frequent.

Did you know:
It's estimated that from all the Korean vocabulary, only 35% of words are native Korean.
Accents and Voice Over Tips
Korean dialects are grouped into three categories based on geography: Northeastern, Northwestern, and Central. All these groups include dozens of regional varieties.
Korean has two official standards: one that's used in North Korea and another – in South Korea.
Gyeonggi dialect, or the so-called Seul dialect, is a central dialect and is the basis of the standard Korean in South Korea. On the other side, the Pyongan dialect is the basis of the standard Korean in North Korea. In general, there are some pronunciation and vocabulary differences between the two, but they are mutually intelligible.
One thing to keep in mind when recording a Korean voice over is the complex honorifics system. Korean has certain particles, verbs, and other forms that alter the meaning of words. The honorifics system is particularly complicated as it has many variations, depending on the social context.
So when it comes to Korean, it's wise to know who your listeners are going to be. Different ages, social statuses, and genders greatly influence how Korean is spoken.
Korean Voice Over Projects
Koren Voice Over for Solar Edge
Here is a localized video by Solar Edge, showcasing it's three-phase inverter product.
The voice over for this product was recorded by Korean voice over talent Jaeseung B.
Jaeseung has a deep and sonorous voice which works great for a variety of projects such as e-learning modules, explainer videos, movie trailers and more.
Listen to more voice samples by Jaeseung here.