Refine Search
Gender
Age
Category
Got Music?
Looking for fresh production music to go with your voice over?
Success Stories
Andreas Seidler, MT.Recordings
We've been working with Voice Crafters since 2012 on various IVR, commercial and corporate projects. They have a huge database with excellent voice artists, are very professional and at fair rates. We are happy to know them and look forward to the next 5 years!
Step 1
Invite to Project
Listen to samples and invite voice actors to audition and quote for your project.
Step 2
Hire Talent
Hire your selected talent, fund project and communicate via our message board.
Step 3
Release Funds
Approve the recording and release funds for the talent when happy.
Our Welsh Voice Actors
At Voice Crafters you'll find pre-screened, professional Welsh voice actors for any type of creative project.
Whether you need to have a voice over recorded for:
or any other project, we've got the perfect Welsh voice for your brand!
Work directly with the voice talent through our platform and get your broadcast-ready voice recording within 24-48 hours (on most projects). Alternatively, for larger projects involving post-production work, you can hire us to do the heavy lifting and manage the entire process for you.
We can also help you with subtitling, sound effects, video editing, After Effects, mixing and mastering. Everything you need all under one roof!
And….there's more!
If you're looking for awesome production music for your video or presentation, check out our royalty-free music website for a huge selection of original, hand-selected tracks at great prices!
Have a question about voice over rates or anything  else concerning your project? Just shoot us a message and we'll be get back to you in a flash!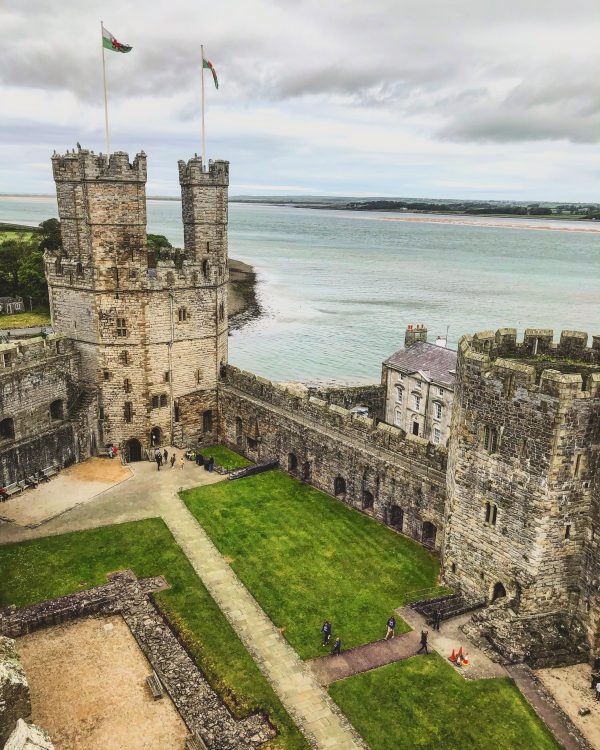 Welsh voice overs: what you need to know
Welsh, or Cymraeg as its called by its native speakers, is a Brittonic language spoken primarily in Wales. Around 700,000 people speak Welsh, half a million of the native speakers reside in Wales.
Welsh is also spoken in communities around the United Kingdom, most notably in London, North West England, and West Midlands. Outside the motherland, there's a prominent Welsh-speaking community in South America (primarily in the Patagonia region).
Welsh is not a widely spoken language. In fact, monolingual Welsh speakers are quite rare today — many speak English as well.

Did you know:
Welsh holds the official language status in Wales. Surprisingly, Welsh is the only de jure language of the region — English only has a de facto position. Welsh is the only language in the United Kingdom that has a de jure edge over English.
Language History
Welsh is one of the oldest languages in Europe, with its history spanning over 14 centuries. Welsh originated from British — an ancient language spoken by Britons up until around the 5th century.
The long Welsh history is divided into 4 periods: Primitive Welsh, Old Welsh, Middle Welsh, and Modern Welsh.
The Primitive Welsh period that started around the year 550 marks the first step in Welsh becoming a distinct language. Around this time, Welsh split from its ancestor British and began developing as a separate dialect. The first written Welsh texts also appear in the Primitive period, around the 6th century.
Modern Welsh, as it's spoken today, retains many features Middle Welsh (12-15th centuries). In fact, the contemporary spoken language didn't change a lot in the last centuries — modern Welsh speakers can understand texts from the Middle Welsh period to a certain extent.
In the 19th century, Welsh was the primary language of Wales. However, due to the lack of legal status, English overtook and became more widespread. In 1993, the Welsh Language Act was introduced — it assured that both English and Welsh share the same legal status.
Close Relations
Welsh doesn't have many close relatives. In fact, it's only somewhat similar to the other two minor living Brittonic languages — Cornish and Breton.
Welsh and Cornish share many similarities, mostly in the vocabulary department. For example, words that express color, numbers, and weather are the same in both Welsh and Cornish. However, the two languages are not considered to be mutually intelligible.
Since Welsh is a Celtic language, it is distantly related to Irish Gaelic. However, the similarities are limited to grammar and vocabulary — most notably shared place names.
When it comes to the Welsh vocabulary, the majority of it is inherited from its Brittonic ancestor. However, Welsh quite extensively borrowed from Latin and later on — from English. In terms of loanwords, Welsh is a rather conservative language.

Did you know:
It's not very common for European languages with less than 1 million speakers to be prevalent in other continents. However, there's an active Welsh-speaking community in Patagonia, Argentina — a former Welsh settlement in Latin America.
Accents and Voice Over Tips
In Wales, Welsh is categorized into four regional dialects: Y Wyndodeg, Y Bowyseg, Y Ddyfedeg, and Y Wenhwyseg. The Welsh variety that is spoken in Argentina greatly differs from the European dialects and is called Patagonian Welsh. Due to the close proximity, Patagonian Welsh has been greatly influenced by Spanish.
Interestingly, Welsh has no standard dialect — the language used in education, broadcasting, and official matters is different from region to region. While all Welsh dialects have differences in pronunciation, grammar, and vocabulary, they are mutually intelligible.
Welsh is a rather difficult language to learn and to understand. It has many unique sounds that are absent in English and other European languages. For example, sounds ɬ, m̥, n̥, and ŋ̊ are uniquely Welsh and don't have equivalents in other languages.
When recording a Welsh voice over, pay close attention to these sounds — they will sound very foreign to the non-native ear.
Welsh Voice Over Projects